The closing of one year brings the anticipation of the new….here we go 2015! And, this leads me to start dreaming of Spring! Bohemian peasant dresses can be worn on dreamy days or romantic nights (or even frigid cold days here in Colorado)!
Browsing through a few current magazine editorials, I became inspired by these whimsical, feminine dresses.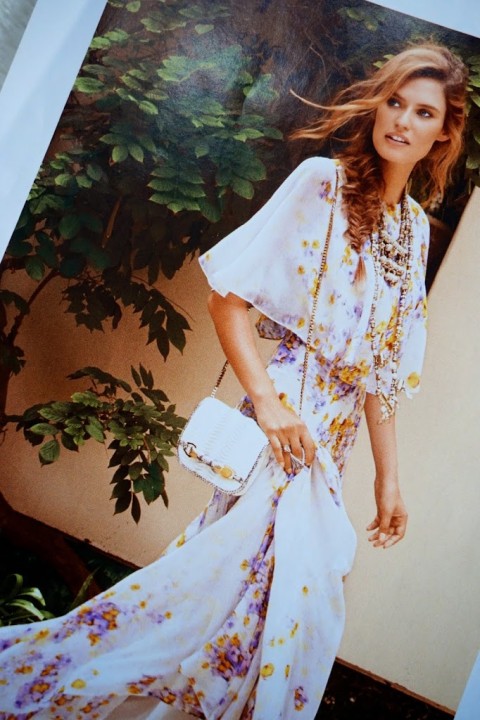 Giambattista Valli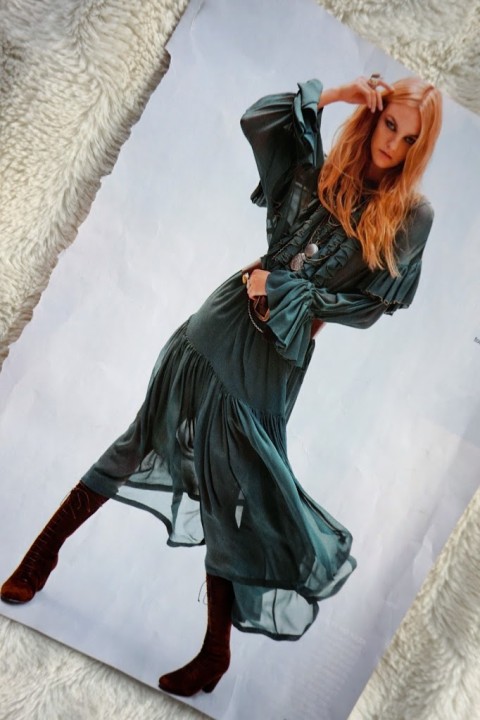 Dries Van Noten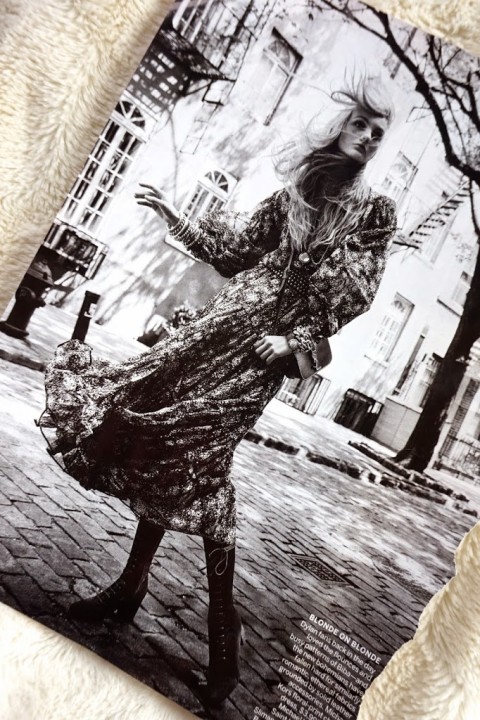 Michael Kors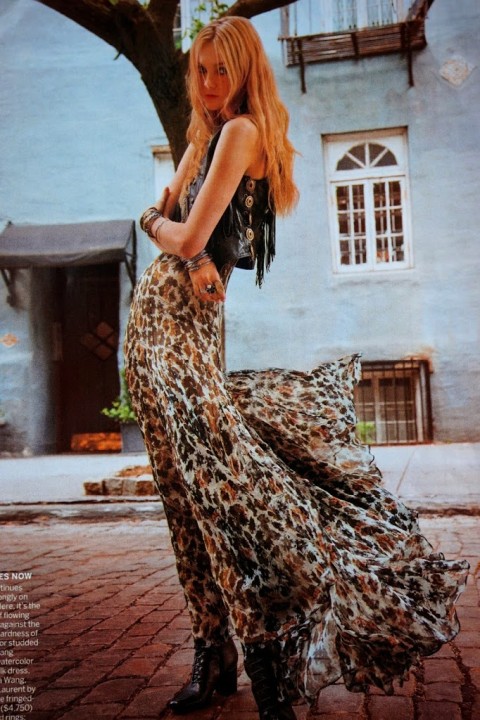 Vera Wang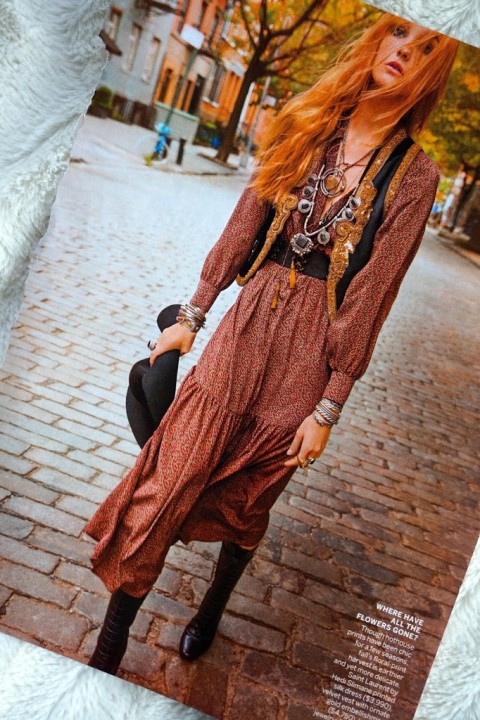 Saint Laurent by Hedi Slimane
These delicate flowing dresses bring out the "free spirit" in me…if only I could have lived in the always-cool Woodstock-Era. I love the poetic, etherial vibe of these floral-print dresses. Wear with lace-up boots; an over-sized sweater; a leather jacket or vest. And, Voila! You have a look that speaks Effortless, Bohemian Chic!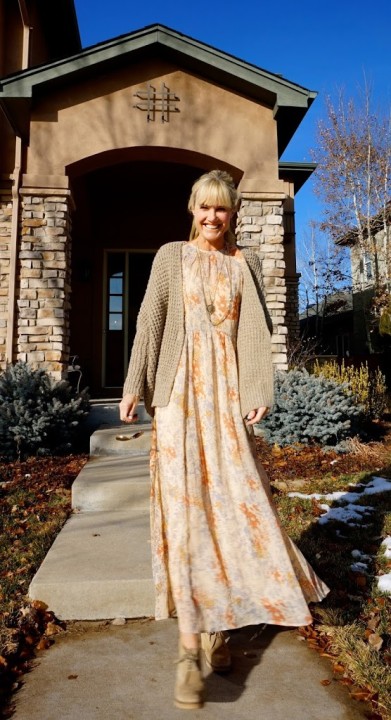 Today I scored this taupe textured sweater (on sale) for $89.95 and this adorable floral maxi dress (on sale) for 79.95! Both by Free People.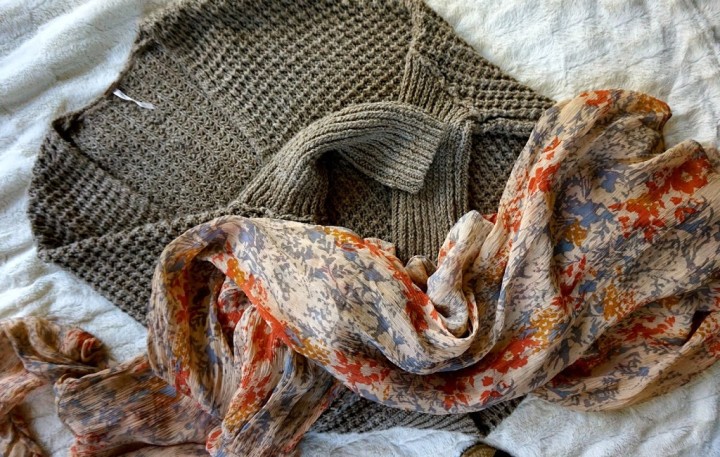 Now excuse me while I go find a wildflower-filled meadow to frolic in!!!