I am seeing a lot of black and white in-store currently. The contrast of black and white makes for a very bold, crisp statement. Color-blocking, stripes, optic check, and grid-like patterns are the trend.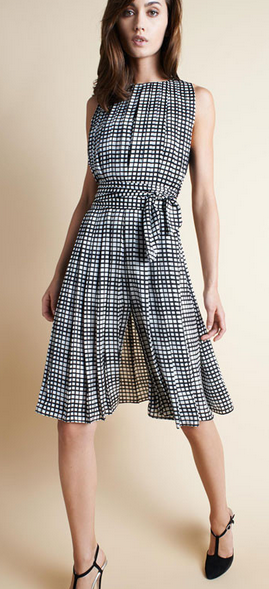 Polyester Print Dress | L'Agence | $550.00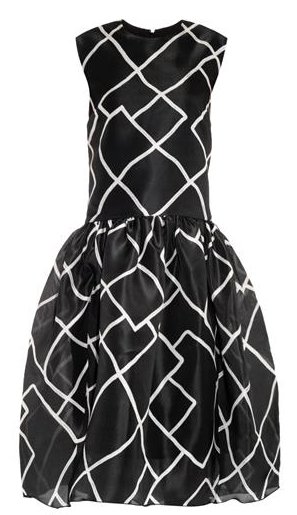 Meridian Geometric-Print Organza Dress | Ellery | MatchesFashion | $1614.00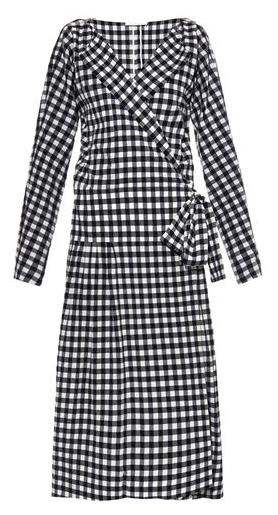 Gingham Cotton Wrap Dress | Chloe | MatchesFashion | $2486.00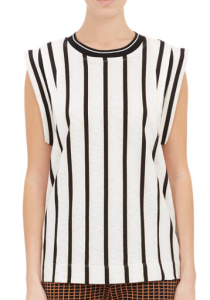 Stripe Malick T-Shirt | O'2ND | Barney's | $295.00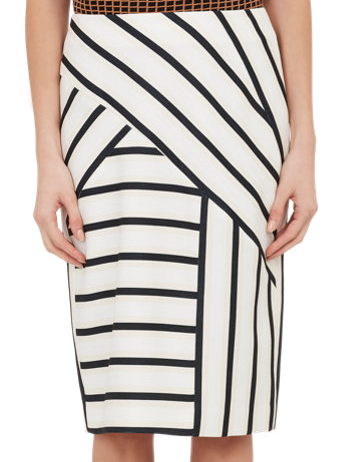 Stripe Malick Pencil Skirt | O'2ND | Barney's | $225.00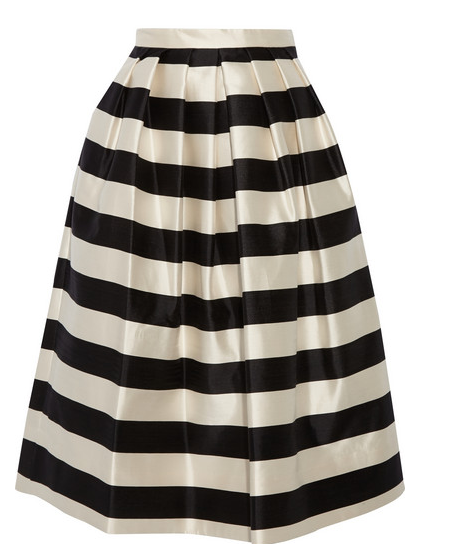 Escalante Striped Silk Satin Midi Skirt | Tibi | Net-A-Porter | $700.00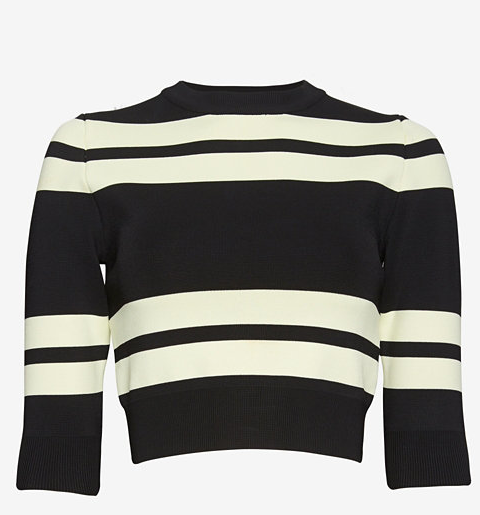 Townsend Striped Crop Top | A.L.C. | Intermix | $335.00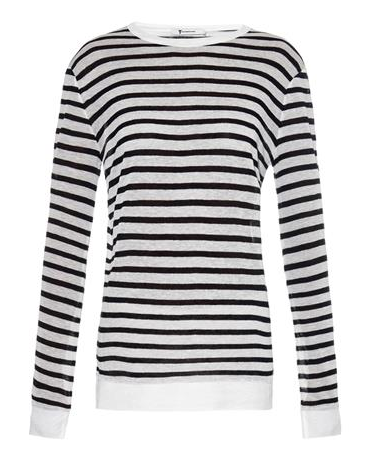 Striped Jersey L/S Top | T by Alexander Wang | $140.00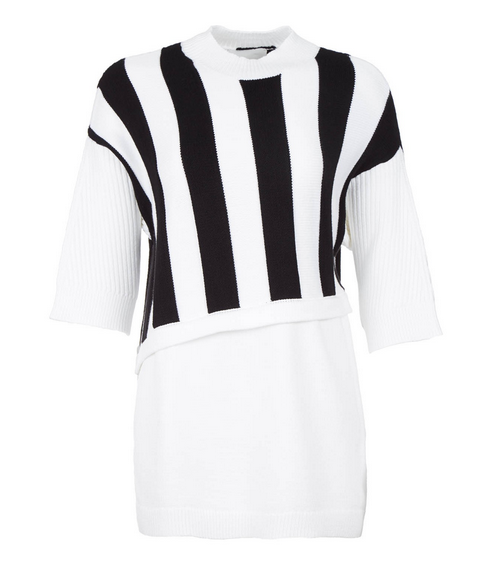 S/S Pullover W/Contrast Stripe | 3.1 Phillip Lim | $650.00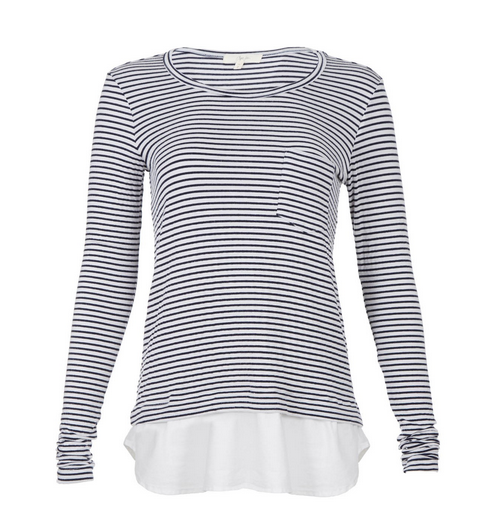 Striped Shirttail Tee | Cynjin | Scoop NYC | $125.00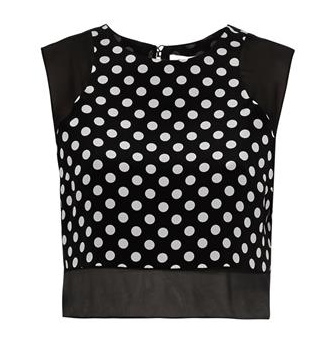 Enno Polka Dot Cropped Top | Elizabeth & James | $245.00
I would wear any one of these patterned tops with the new upcoming pant silhouette- the CULOTTE or the CROPPED WIDE-LEG trouser. The crop tops look best with a high-waisted pencil skirt or pant.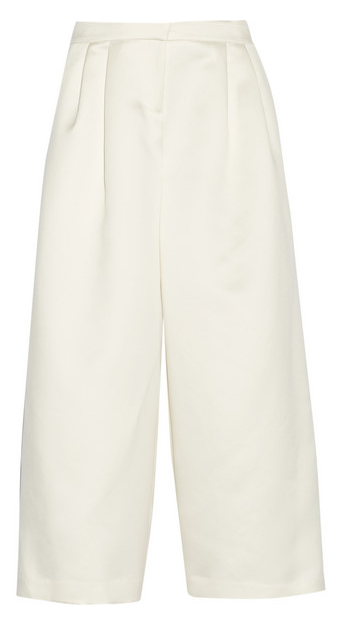 Satin Culottes | Tibi | Net-A-Porter | $475.00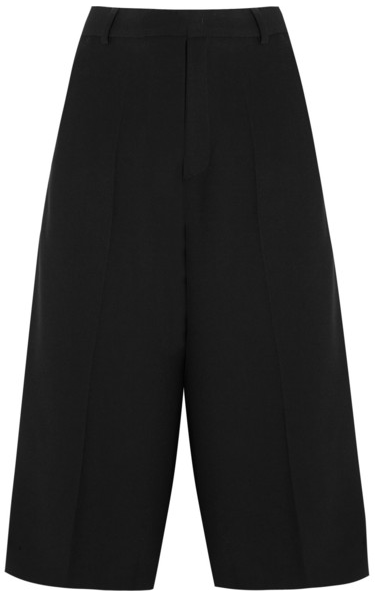 Crepe Culottes | REDVALENTINO | Net-A-Porter | $395.00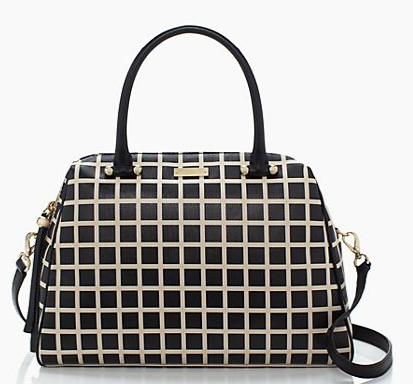 Charles Street Fabric Brantley | Kate Spade | $348.00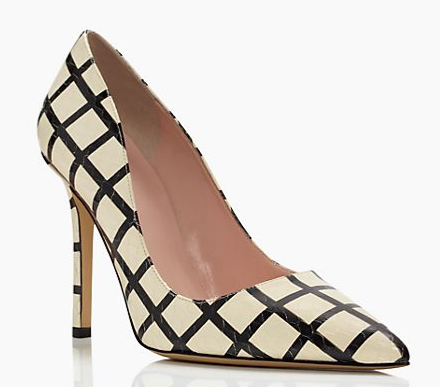 Lunar Heels | Kate Spade | $398.00
Here's how I will wear black and white. Both the Helmut Lang colorblock blouse and the L'Agence culotte pant below, I found on sale (today) at Neiman Marcus's Last Call! Hurry in to Neiman's today or tomorrow if you want the best selection of designer merchandise on sale and up to 60% off. Wowzers!!!!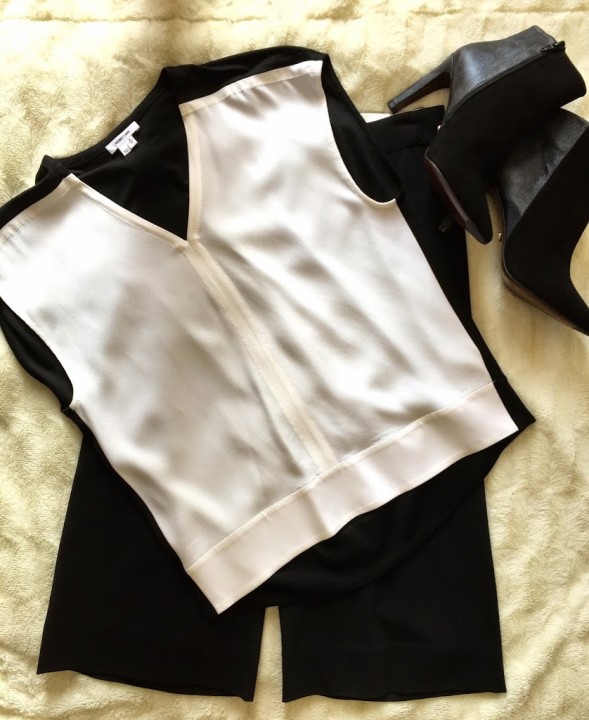 And, I will find something in my closet to mimick this outfit, because it's just so frickin' cool!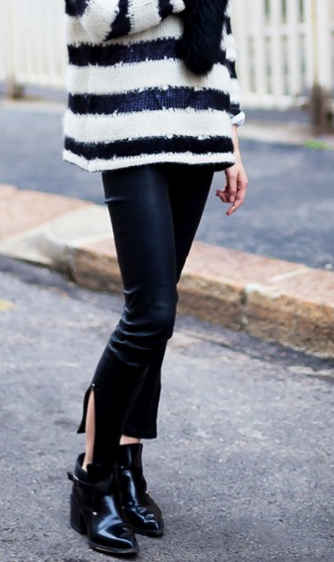 My world tends to be either BLACK or WHITE. I need to learn to live a little more in the GRAY!
240 XOXO's