Capezio is not just for ballerinas anymore! When I was a young girl obsessed with ballet, stepping inside a Capezio store was pure heaven- the sight of tutus, the smell of new leather, and the dreams of becoming a prima ballerina dancing around in my head! I remember buying ballet shoes, tap shoes, toe shoes, tights, leotards, leg warmers, short chiffon wrap skirts, and wrap sweaters all in that beautiful shade of powder pink! I even saved a pair of my toe shoes from when I was 12 years old!
Today, walking into S.A. Elite, I discovered Studio by Capezio. A line of fitness wear that takes you from studio to street! You can workout then headout!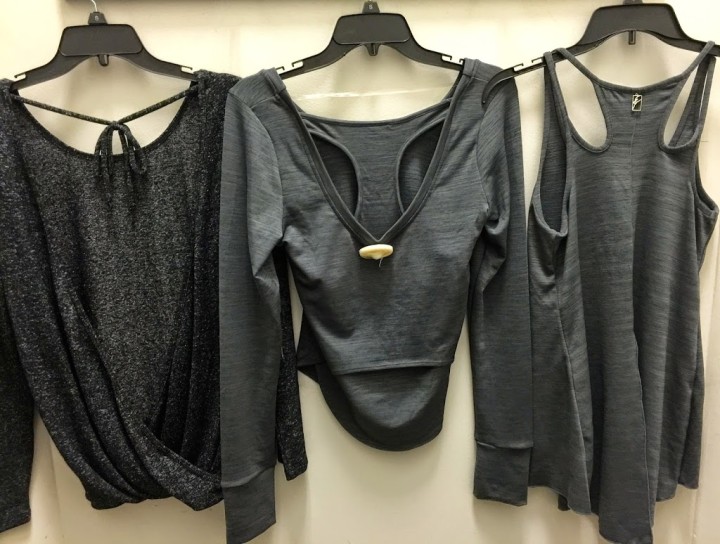 From Left To Right
Dakota Reversible Top with Open Tie Back | $54.00 now $37.80
Zoya L/S Racerback | $52.00 now $36.40
Carmela Cut-Out Tank | $38.00 now $27.98
This tank has great detailing: an uneven hem, high slit, and cut-outs in back.