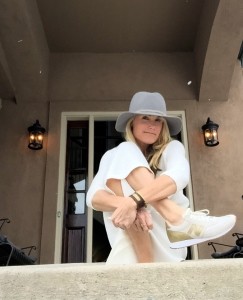 Stan Smith Originals for Adidas are back in style!  White with a green logo, I owned a few pairs back in the early 80's.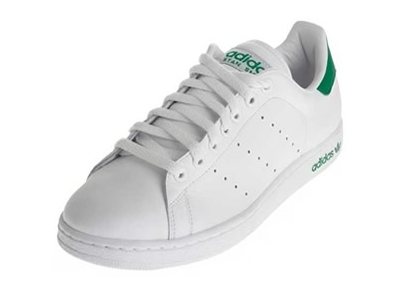 There are so many new styles to choose from.  Check out the Stan Smith website here!
Seen On The Street…
My unsuccessful search yesterday for a pair of Stan Smith's, led me to the perfect replacement- a New Balance Metallic sneaker from J. Crew!  View the 620 here!
This is how I would wear my new sneaks!  I like mixing the unexpected together!  A pair of casual tennis shoes with a skirt or dress.  And I'm super excited about wearing White on White!
I apologize for the "Selfies", my regular photographer is currently out of the country!