It all comes down to a pair of grey suede Rag & Bone booties.  Ohhhhh… the decisions that must be made around the new kicks I bought at A-Line Boutique! They had a 40% off sale yesterday, and having had my eye on the Margot Boot for quite some time, this was the perfect time to buy.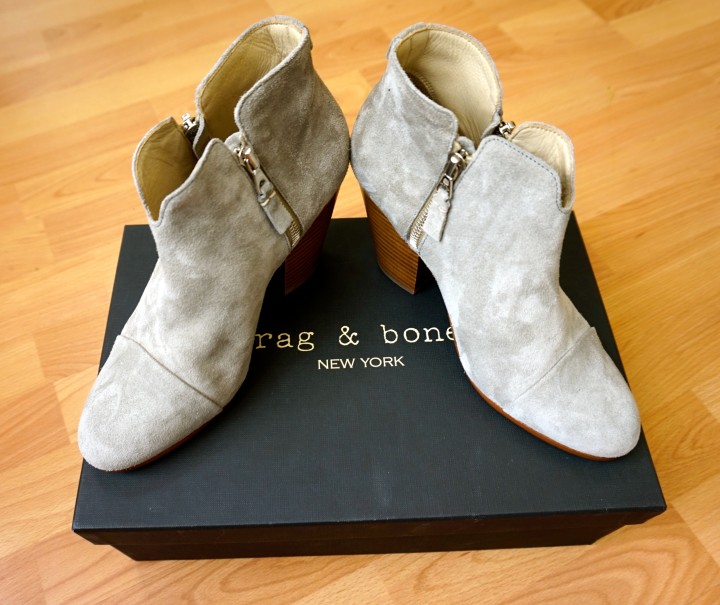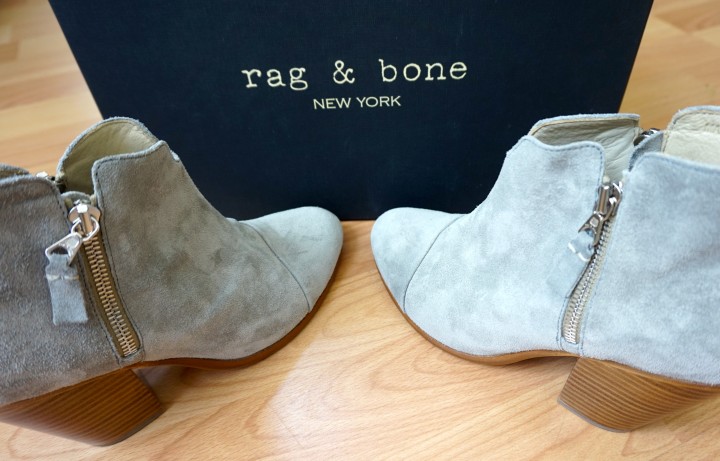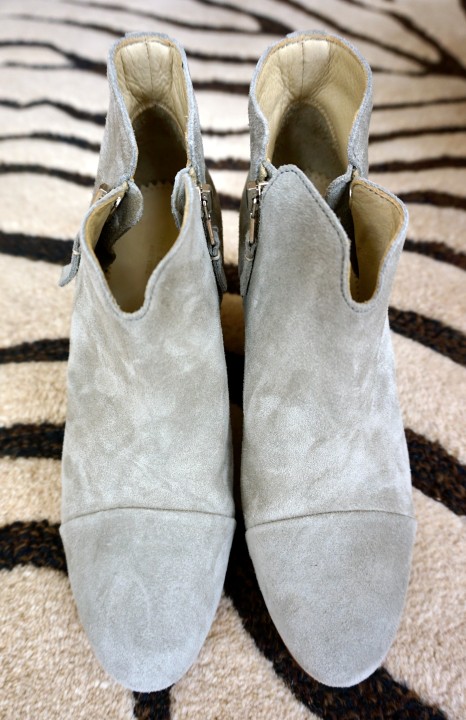 This shade of grey will easily take me through the summer and into Fall wearability! Elongating the leg, I love the dip of fabric in front.  You can purchase this Rag & Bone bootie here.
Once home in my greedy little hands, questions had to be asked and ground-breaking decisions needed to be made.  What the hell do I wear with these shoes?  That's where the scissors come in.  I deducted that a cute pair of cut-off white shorts would be the perfect accompaniment.  I did not want to have to go out and buy a pair ( I had completely maxed-out my spending budget), so I decided upon a DIY short.  I took my old pair of Seven's and snipped away!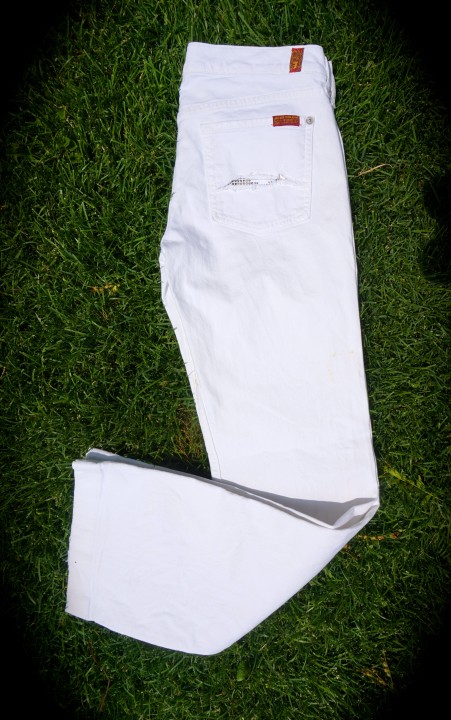 Voila!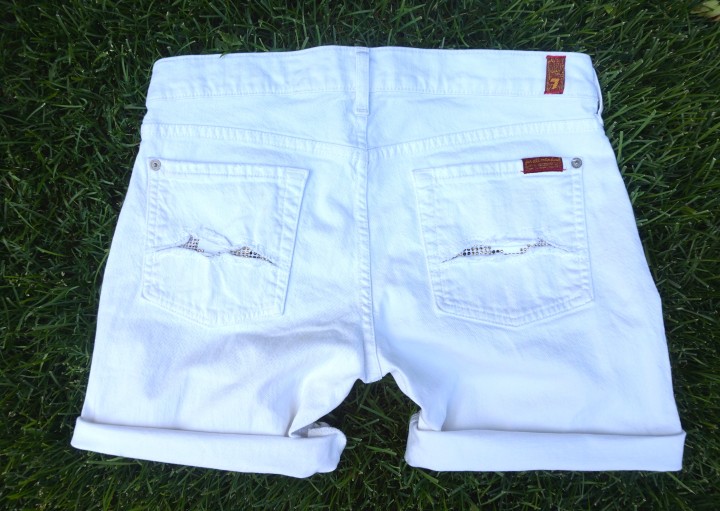 Outfit complete!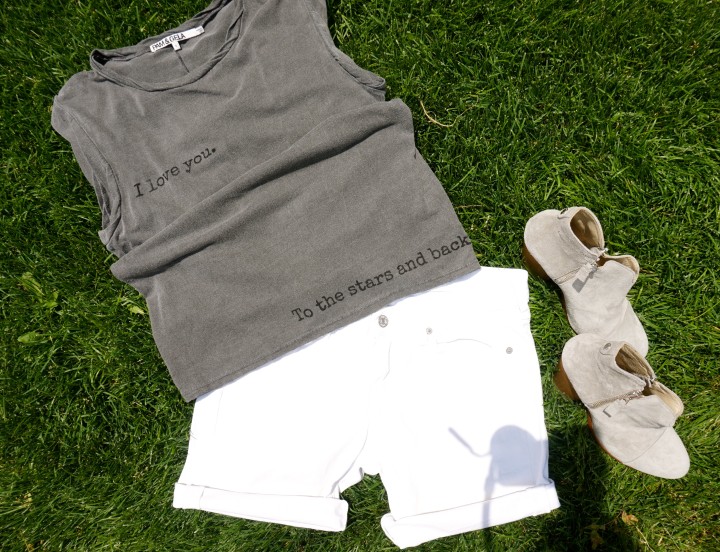 Not only would my Rag & Bone's look great with denim shorts but also with distressed Current/Elliott jeans rolled at the cuff; and, paired with the perfect white Mossimo tank from Target!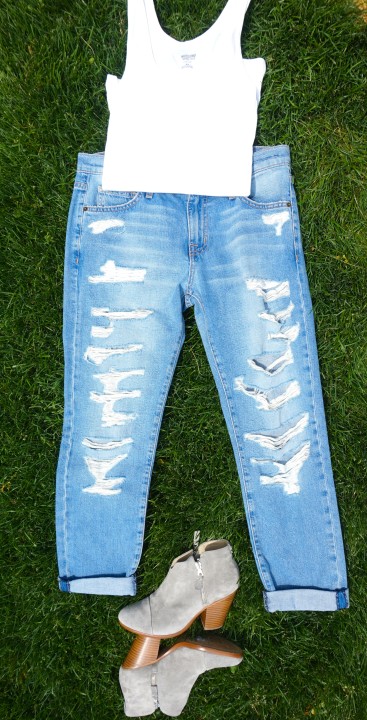 I was tempted to wear my grey suedes with this Mara Hoffman jumpsuit…You can buy similar silhouettes here or here.  But the only way to pull this off would have been if I rolled the pant leg tight, above the ankle.  So I ditched the booties and conveyed a much more feminine vibe with these nude Maiden Lane heels from Gilt.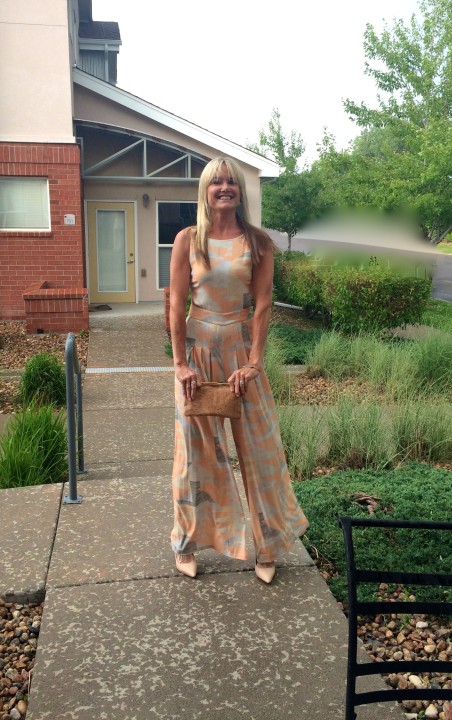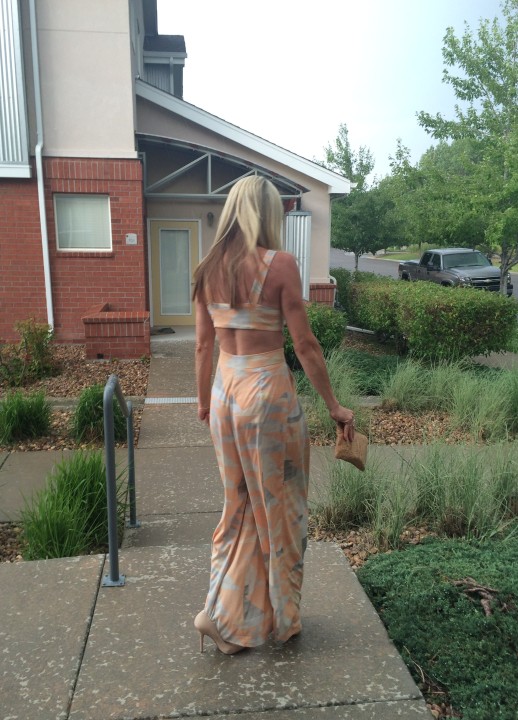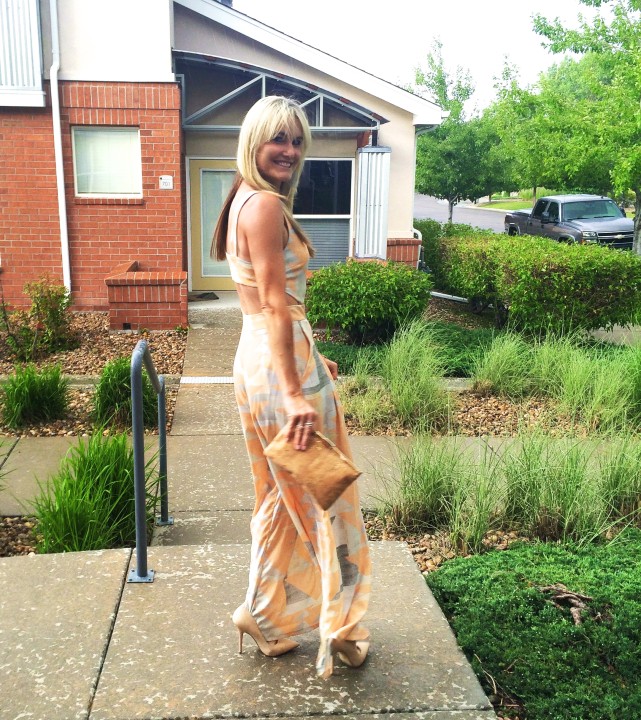 If you want to stand out in the crowd- you must wear a "Mara"!  Cool patterns and beautiful silhouettes!  I received numerous compliments on mine last night…the cutouts and pockets on this piece are spectacular!  A-Line Boutique has this little number in stock…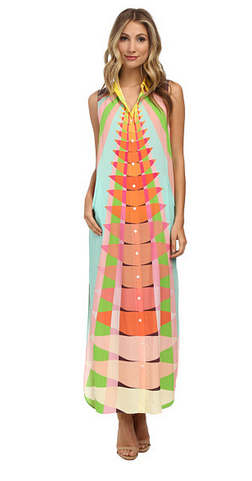 Happy Friday!
XOXO