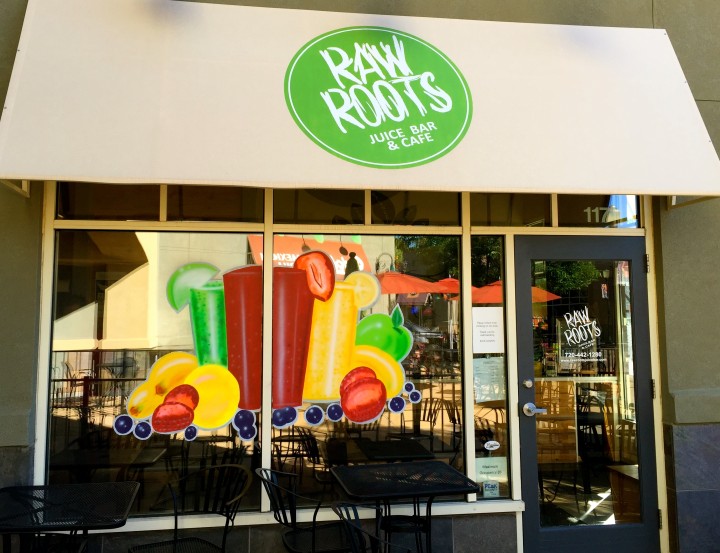 Raw Roots Juice Bar & Cafe is located in The Lowry Town Center.  Check out their website here.  Throughout this summer I have found myself popping in here for a quick smoothie or a blended juice. Whether for a breakfast replacement or just for a little healthy "pick-me-up" in the late afternoon, I'm becoming a huge fan!  The staff is friendly and knowledgeable and all the ingredients are fresh, organic, and grown locally!
After a long vacation of not working out, eating tons of ice cream, and making bad decisions that were detrimental to my physical and mental health, I decided to try Raw Roots 3 Day Detox.  They also offer a 1 Day Flush and a 5 Day Cleanse.
DAY 1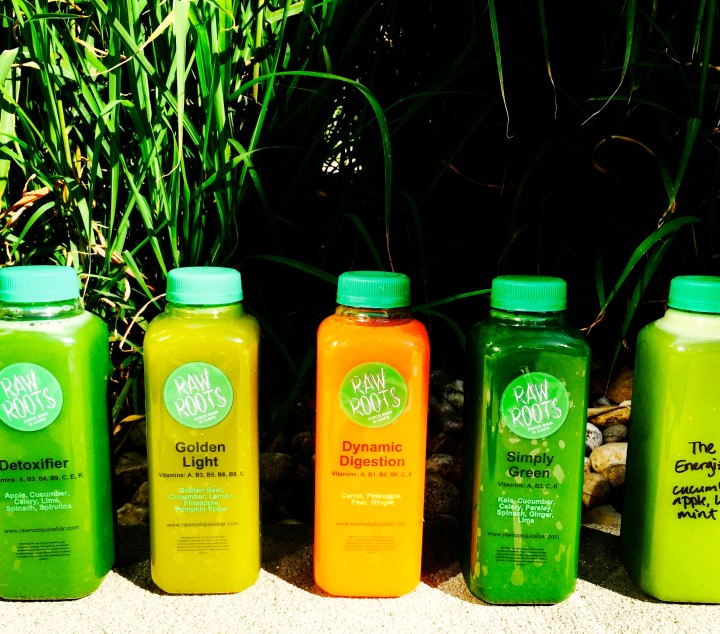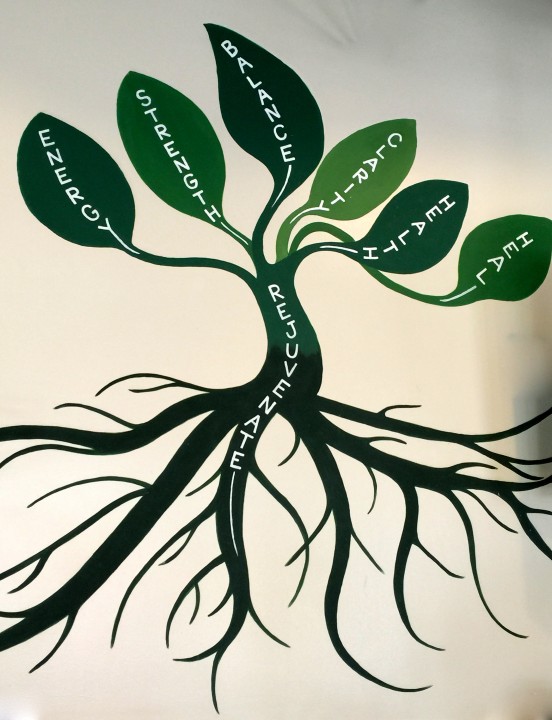 DAY 2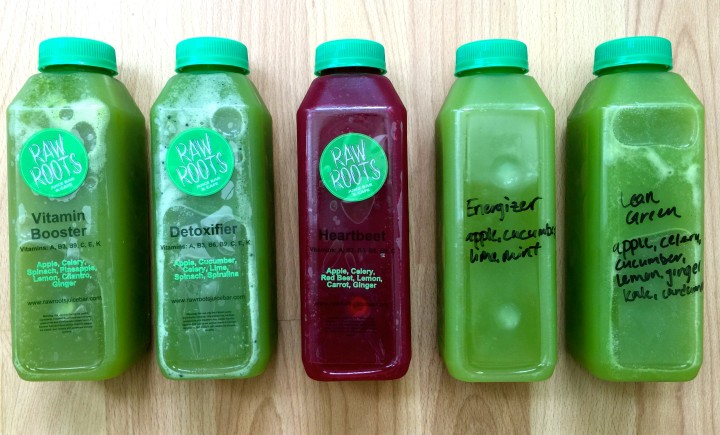 DAY 3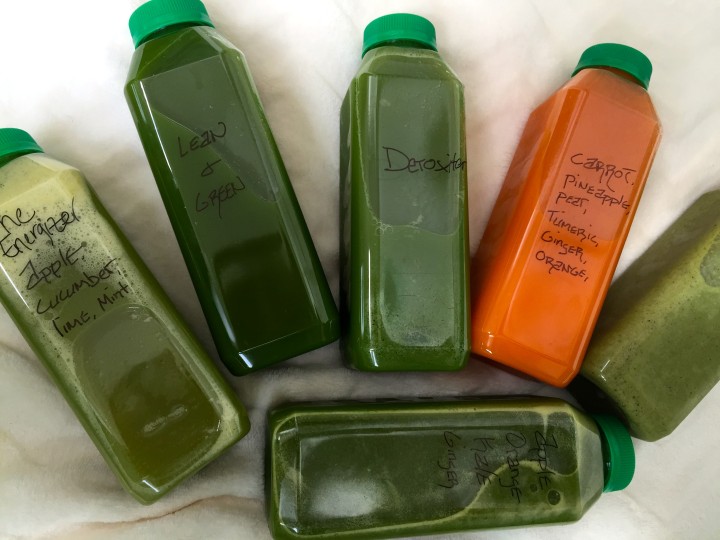 My 5 customized juices were made fresh daily, and I picked them up at 8:30 every morning.  I love the fact that they created each juice with my specific dietary needs in mind.  They took into consideration my likes and dislikes of certain spices and veggies, allowing me to tolerate and actually really enjoy each and every one!
Did I mention that this Raw Roots detox was only just over $100?  Whole Foods or any other juice cleanse you might find online costs triple this amount!  And, they gave me a free smoothie at the end!  I chose the Post Workout smoothie!
TRY to find a local, independently-owned juice cafe close to you!  TRY to support your local growers! And…..
Try it Raw…!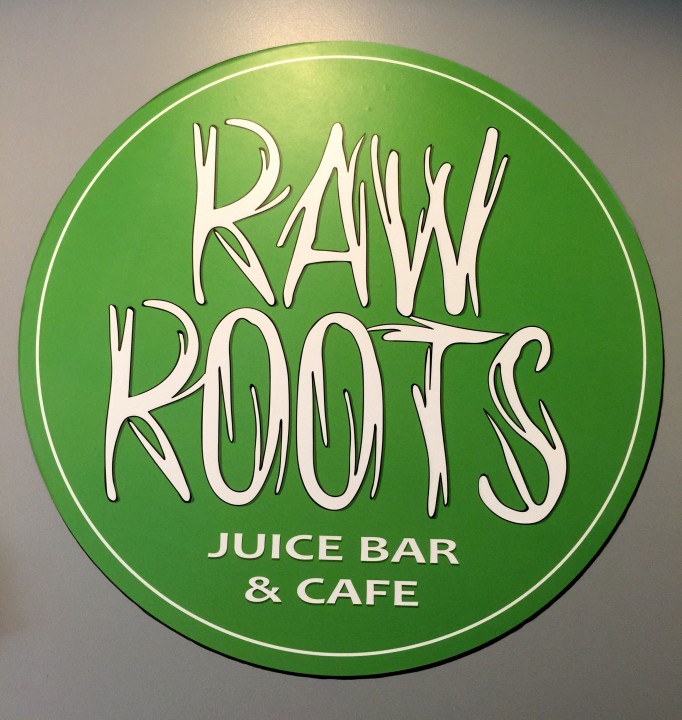 I've never felt so fucking clean!  But now I need to get my hands on a big ol' juicy cheeseburger!