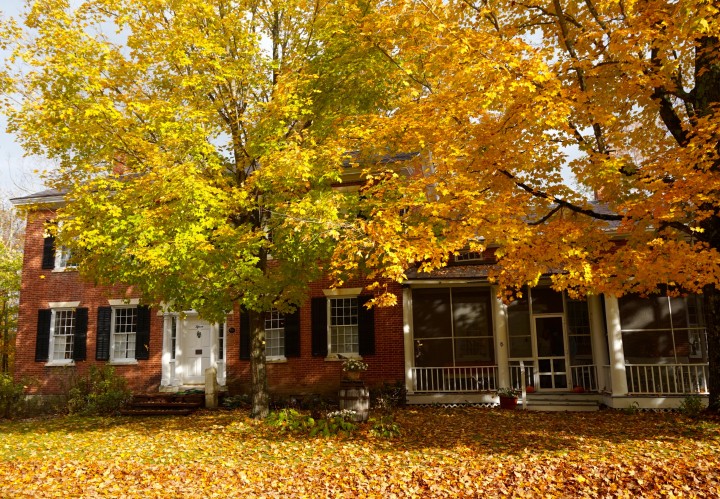 I have grown up visiting the "Haunted House" since I was a small child.  My Mom's parents (Arthur and Lina Dougan) bought this home in upstate New York back in the 1950's.  They lived in Cleveland but would "summer" here in the quaint little town of Granville- a town bordering Vermont, with its gorgeous rolling hills, beautifully painted barns, and picturesque farmland.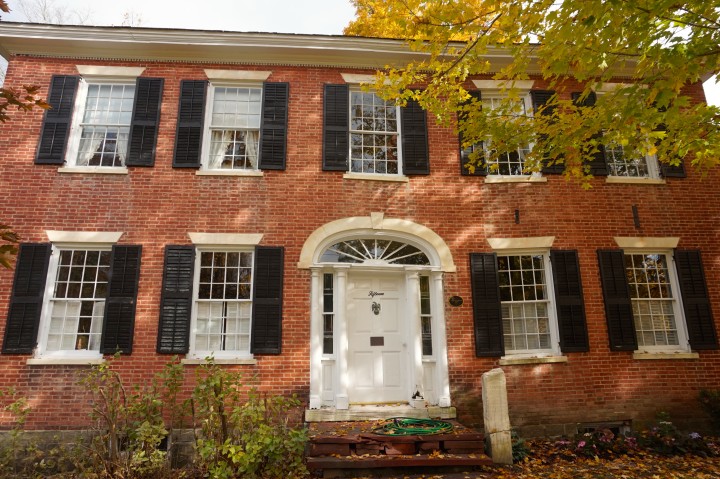 This 200 year old home inherited its legendary name "The Haunted House" by the local inhabitants.  Stories circulate, still to this day, of the house's ghost that appears to visitors that reluctantly enter.  Kids still dare each other to ring the door bell or peer into its windows.  This storied ghost, that is gossiped about, is known to our family as "Lydia"- a woman who lived in the house back in the 1800's with her husband.  She hanged herself in the home, after it became known that her husband left her for another woman, when he returned back from the War.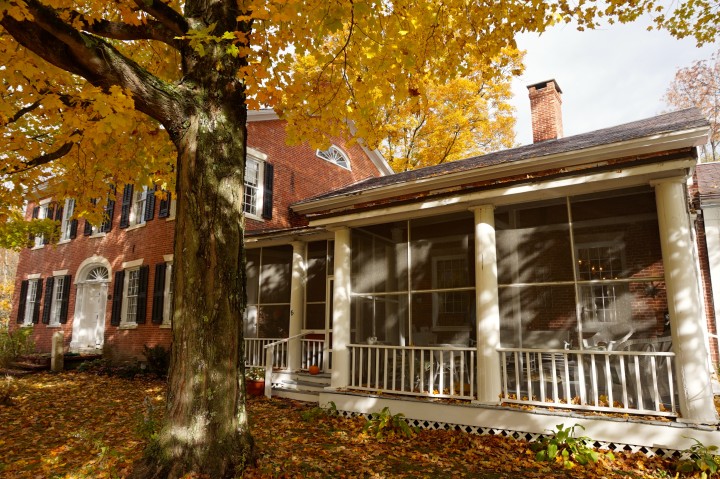 Friends and acquaintances that have visited have reported seeing female images, objects moving, lights turning on and off, and unexplained sounds throughout the house.  And, most guests refuse to spend the night.  Our family acknowledges our lovely Lydia's presence.  She has become a part of our family gatherings and reunions, and is the most talked about, heralded soul in the house!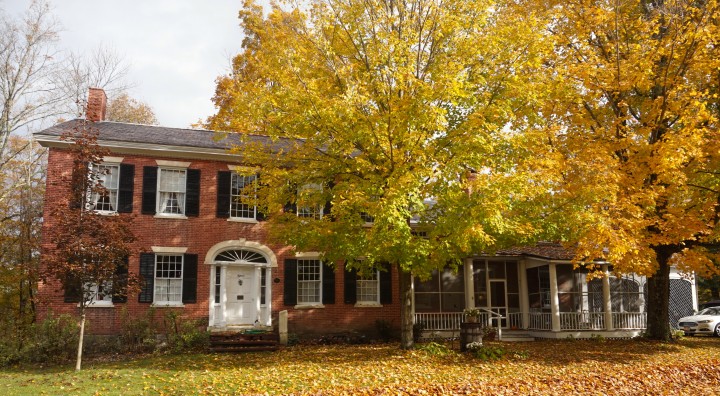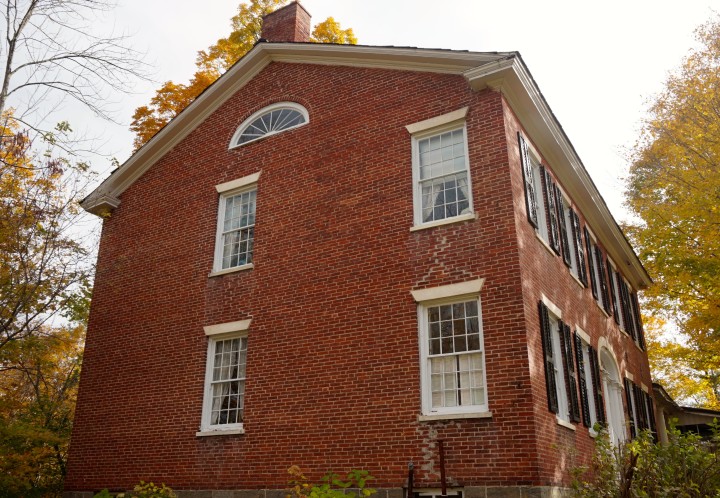 Below are some photos of this beautiful home.  My grandmother, who had an absolutely incredible sense of style, decorated and wall-papered the entire interior.  See a picture of her in one of my older posts Bold, Beautiful Baubles here.
Pictures  I was unable to take: 4 of the larger bedrooms upstairs; the kitchen and sitting room with working fireplace; and the servants quarters.   I also did not have the guts, this time, to go up into the attic or down into the basement.  I'll save these pictures for my next trip!  Obviously, this is a house full of history and is so incredibly fun to explore.  Around every corner is something fascinating (and, I do admit, something eerily spooky)!
This is a photo of my Mom in college, about the time her parents bought The Haunted House.  My Mom remembers coming up here during the summers of her college years.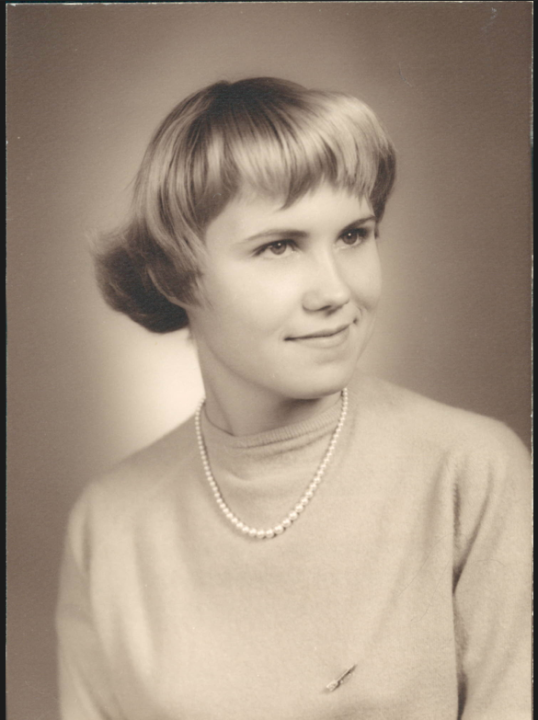 The Dougans, From Left….My Aunt Lisa, My Grandparents Lina and Arthur, My Uncle Tom, and My Mom Patricia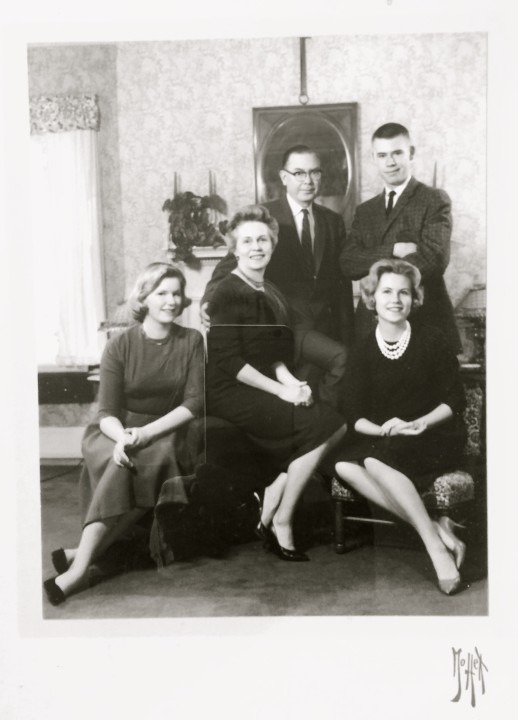 The Living Room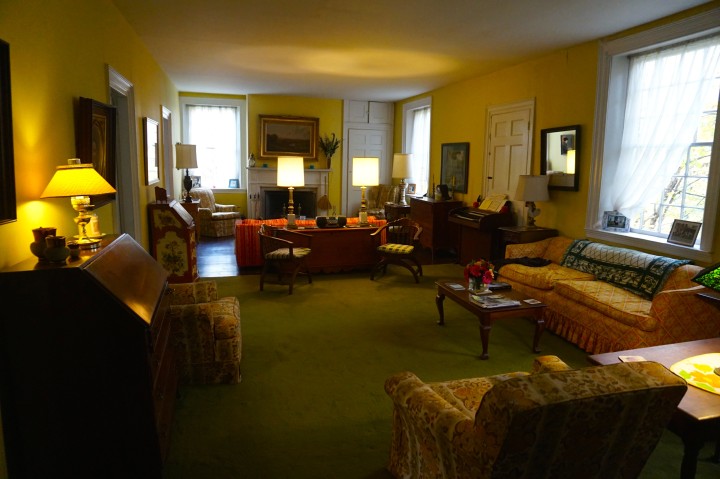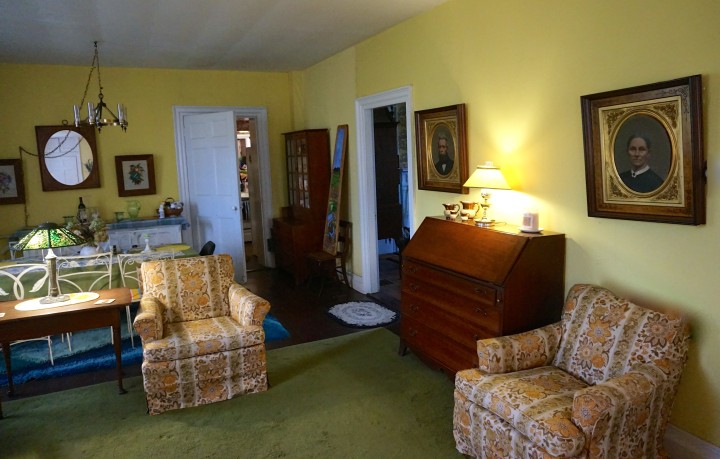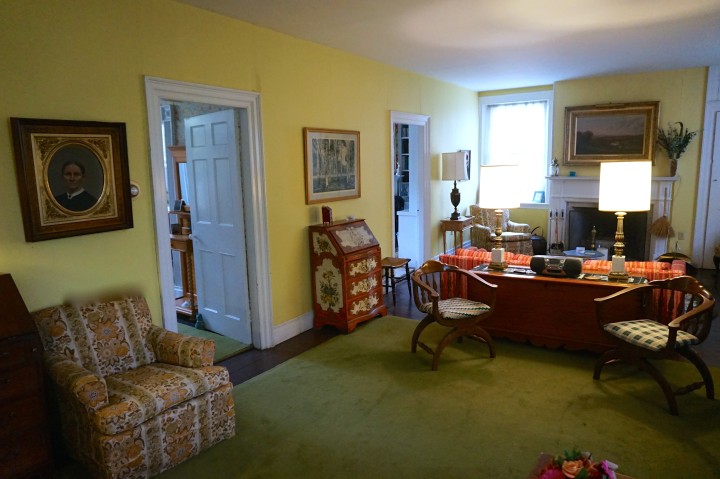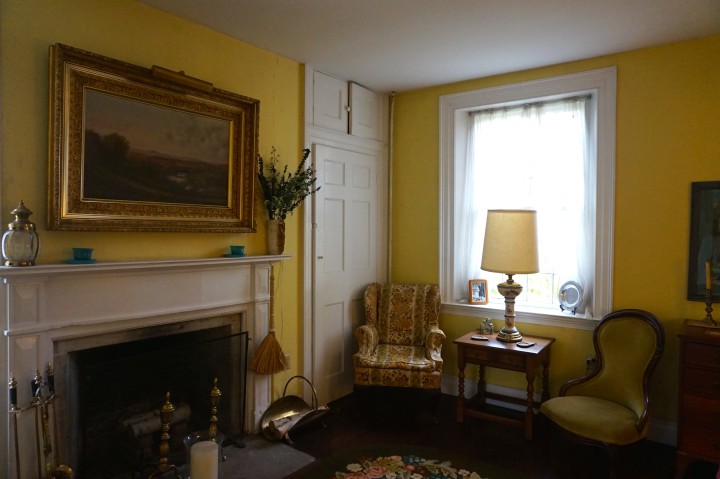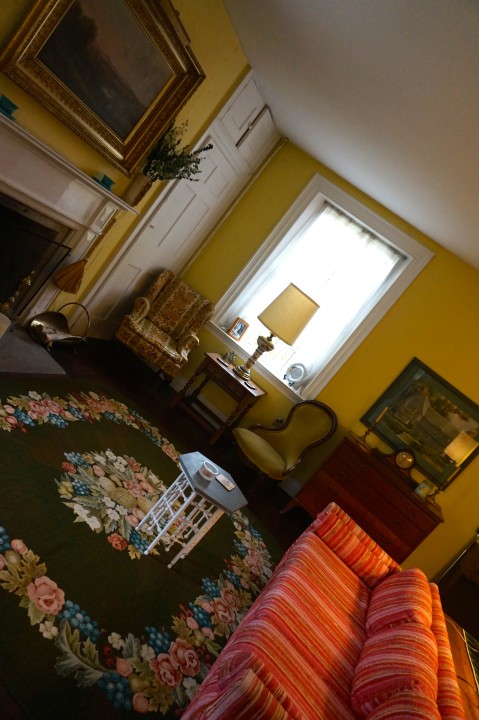 The Library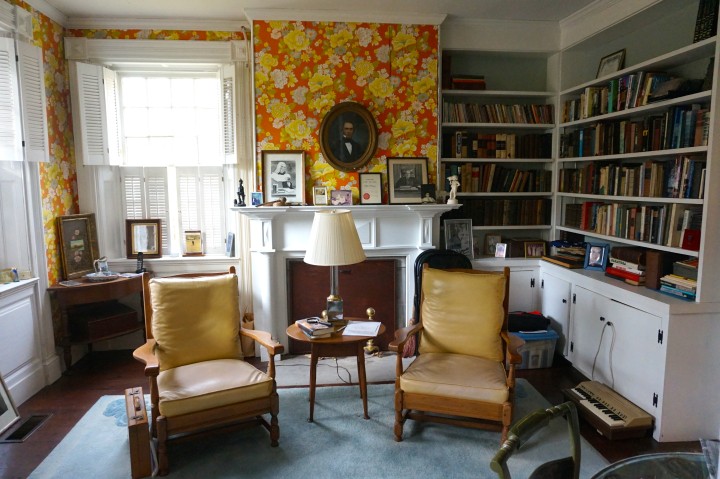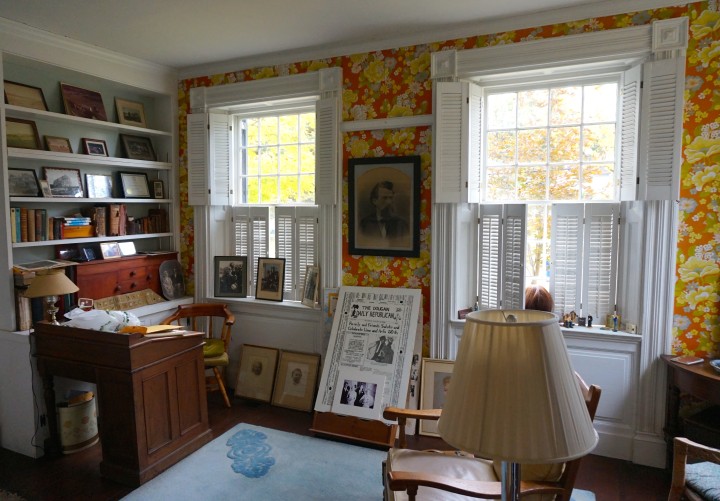 The Stairs On The "Newer" Side of House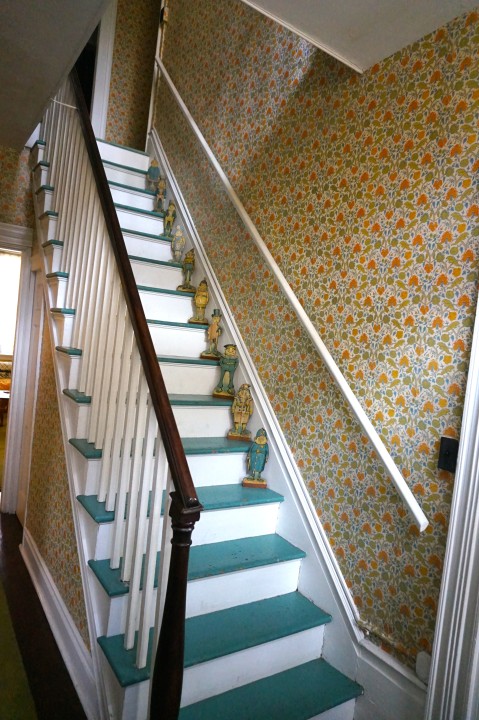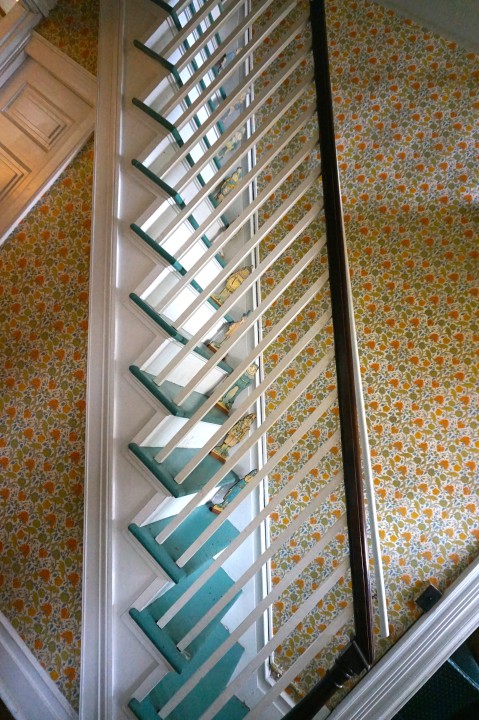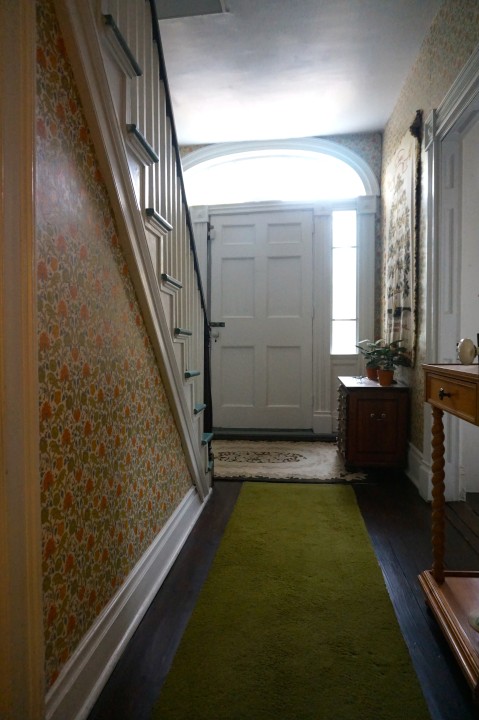 The Reading Room/My Grandparents Bedroom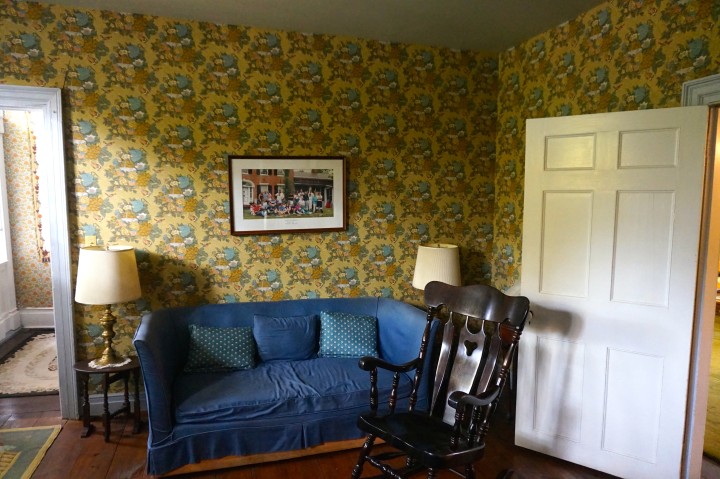 Upstairs Hallway On The "Newer" Side Of House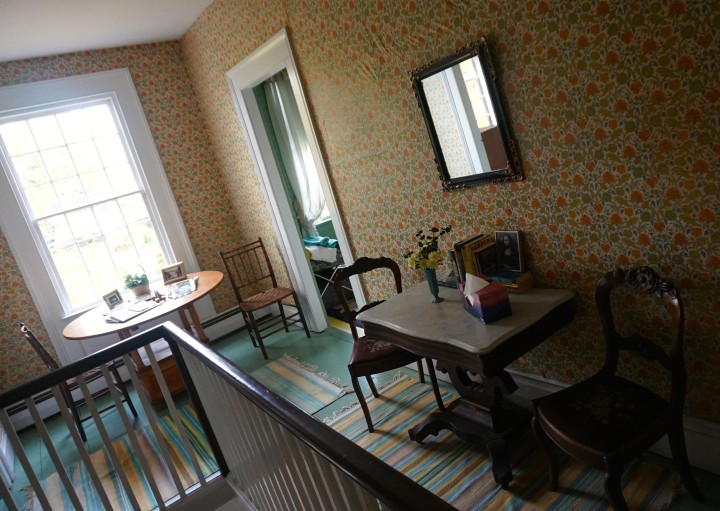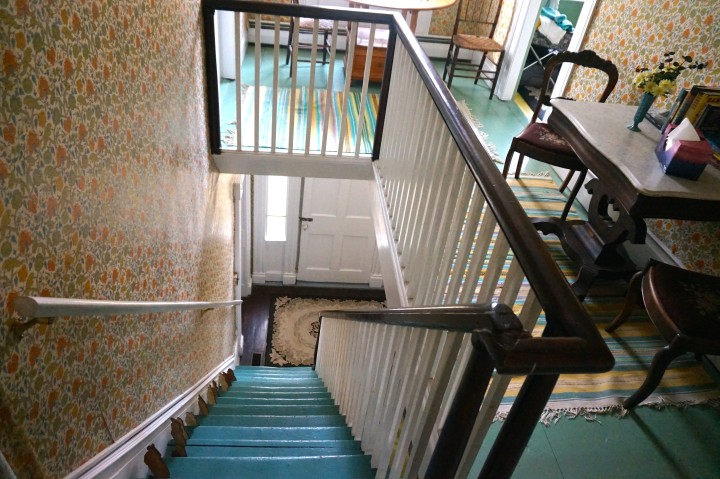 Hallway To The "Older" Side Of House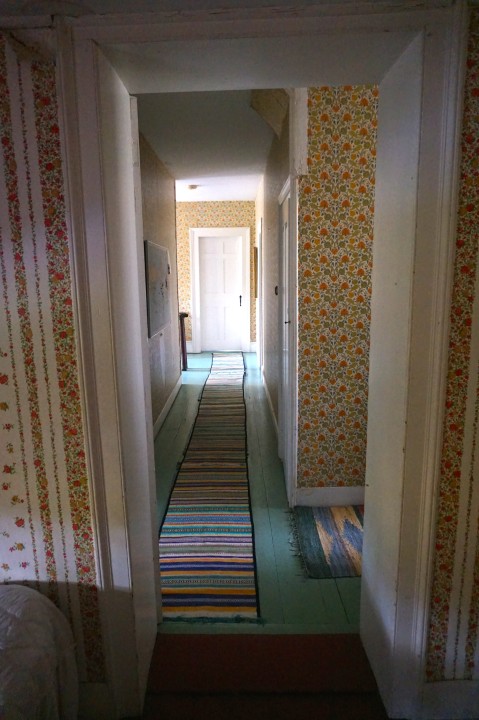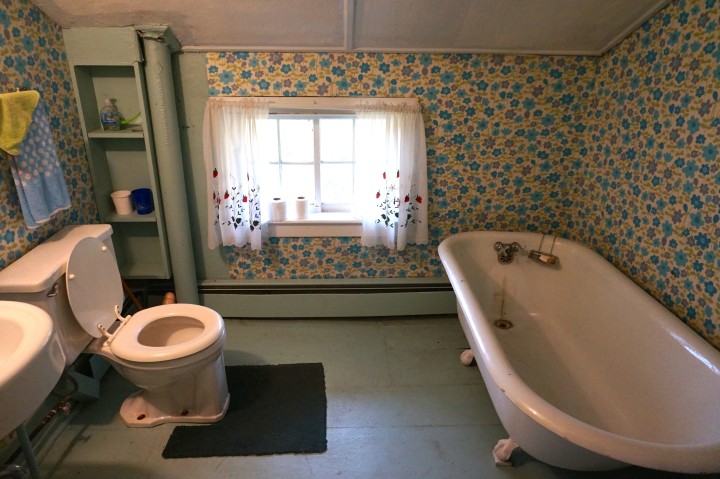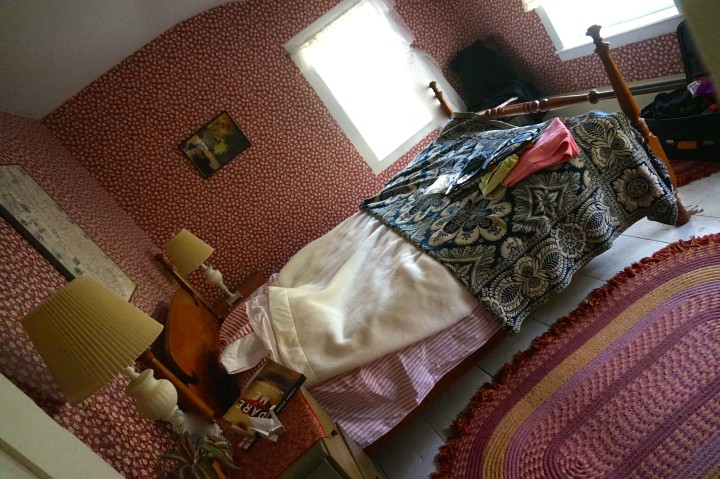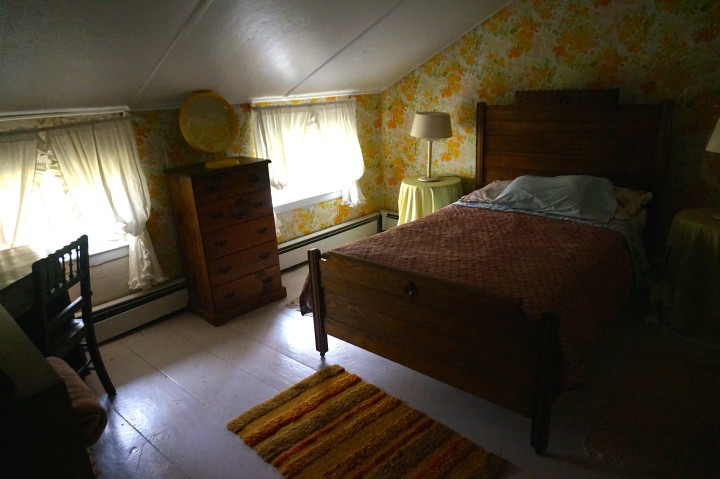 A Few Of The Bathrooms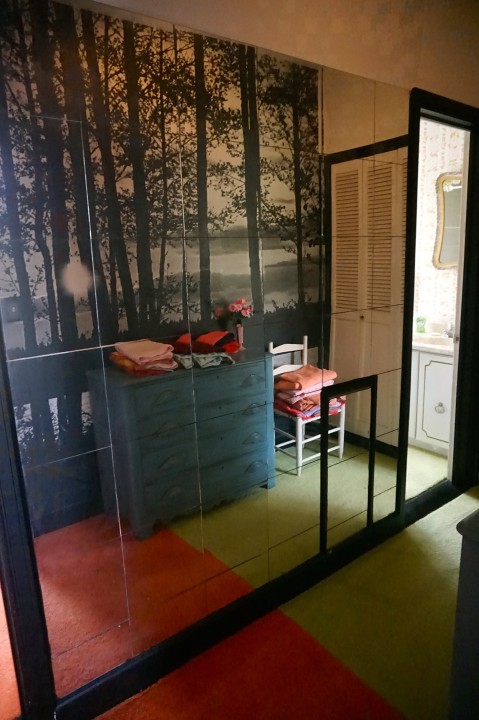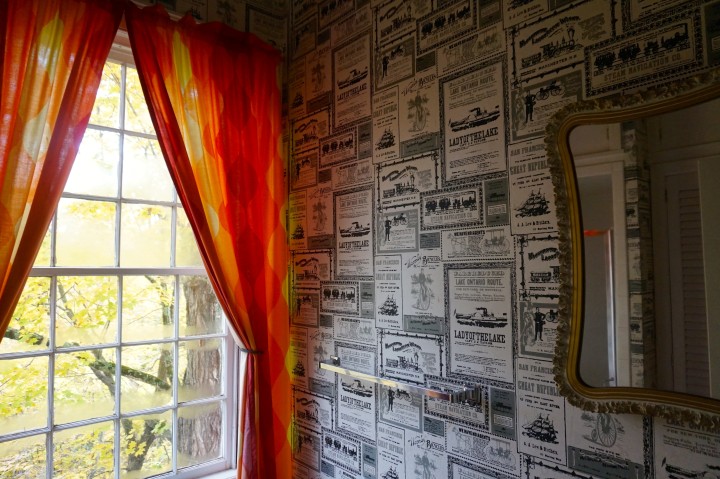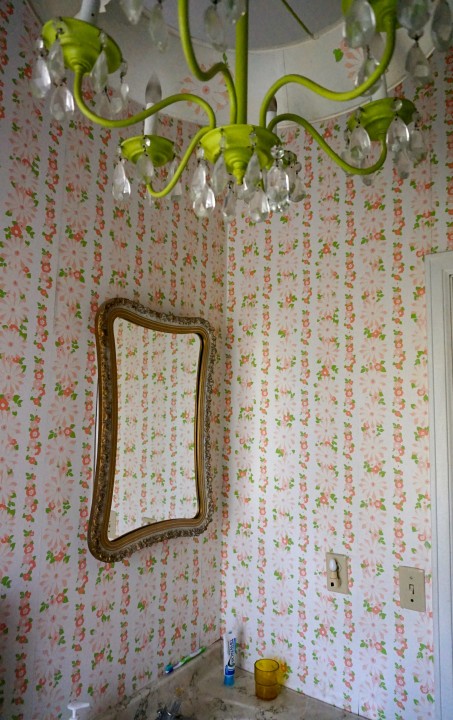 "Older" Stairway Down To The Kitchen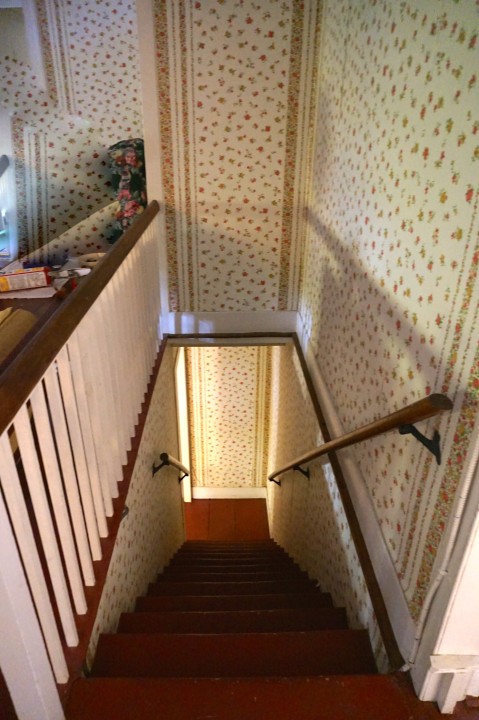 Pictures Behind The House…Over The River And Through The Woods!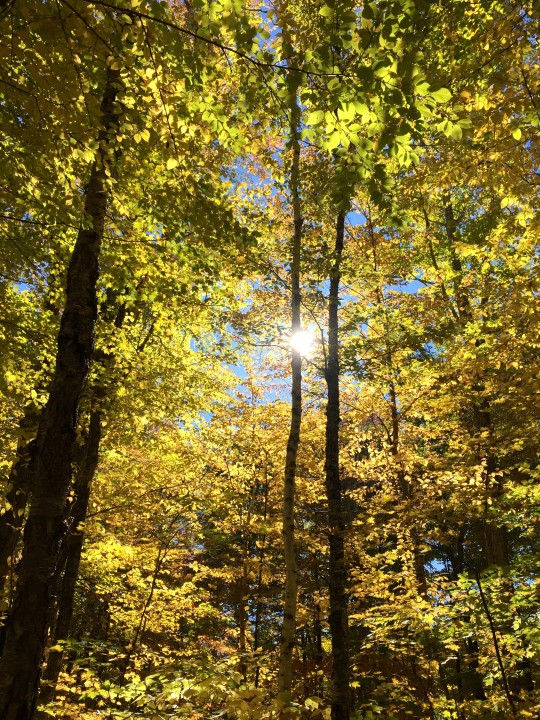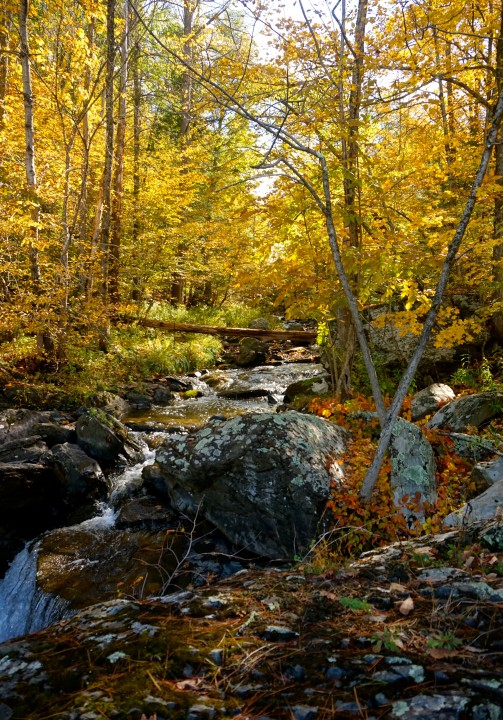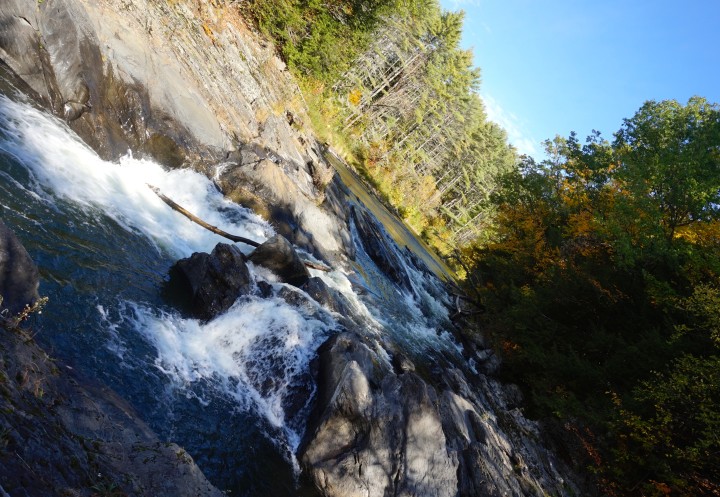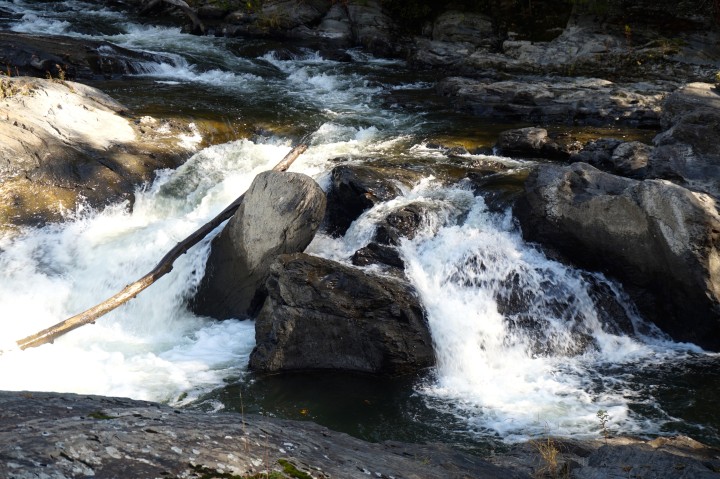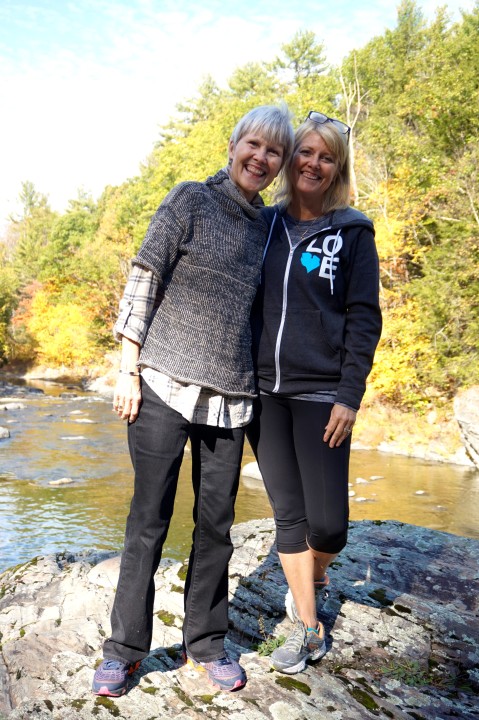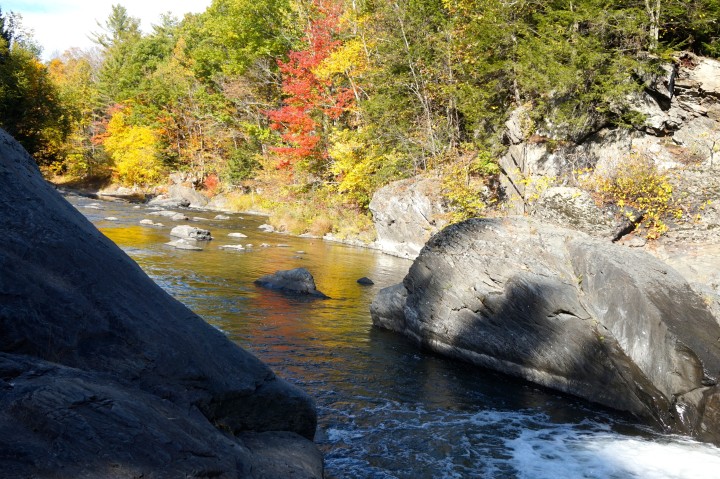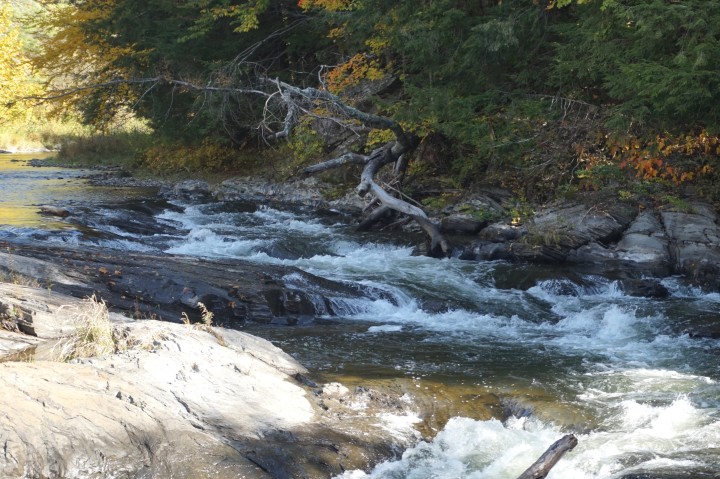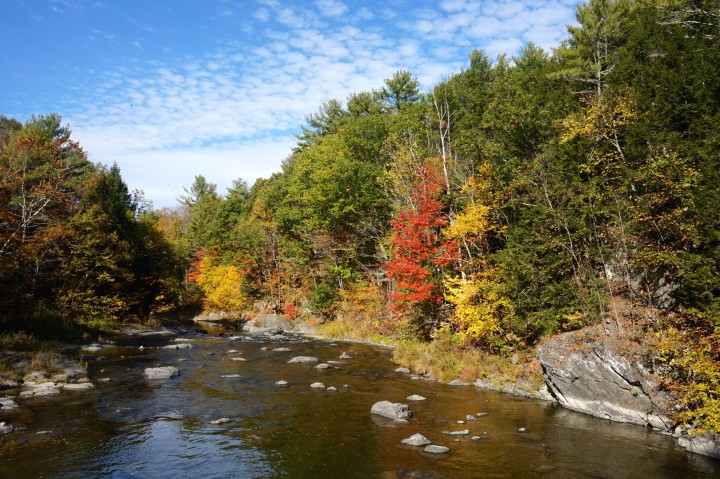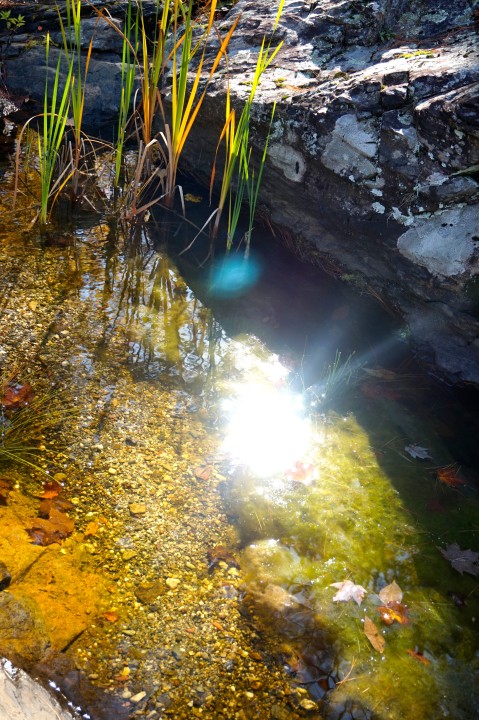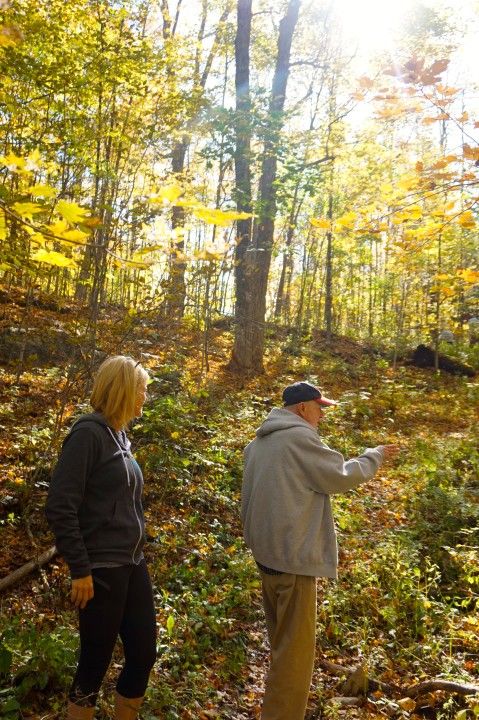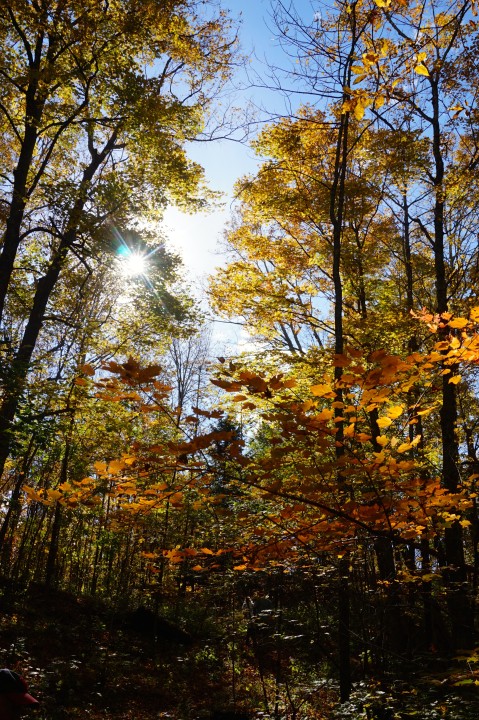 Speaking Of Haunted Houses…Some Past Photos To Get Into The Halloween Spirit!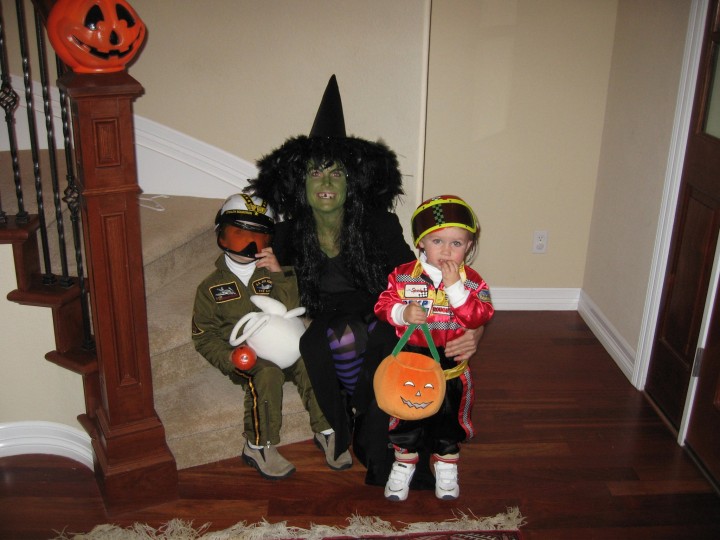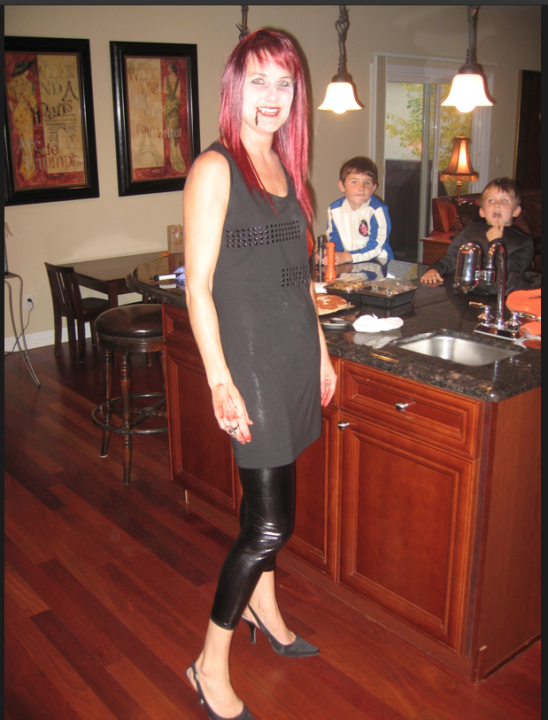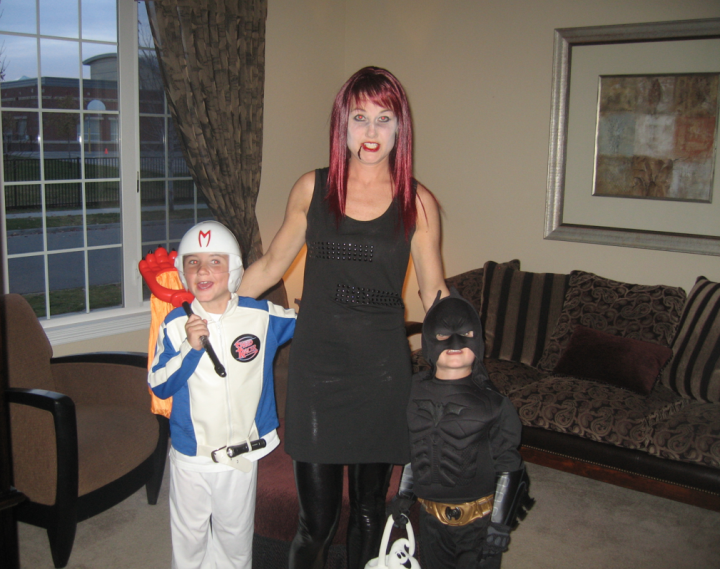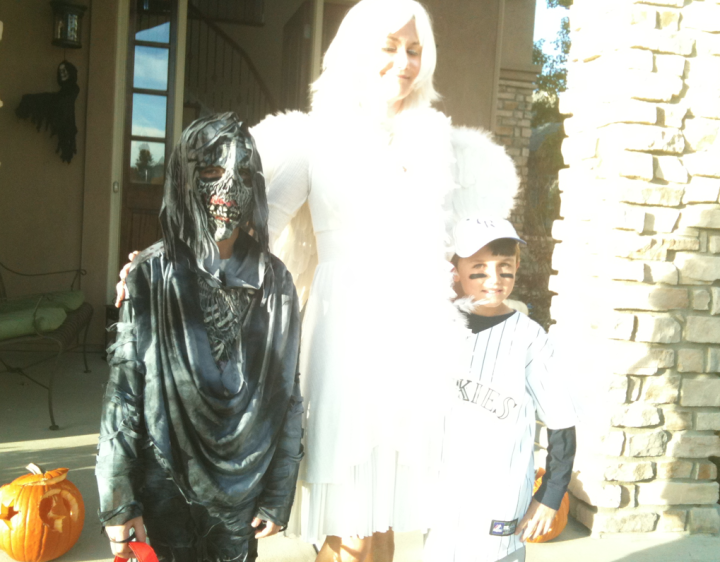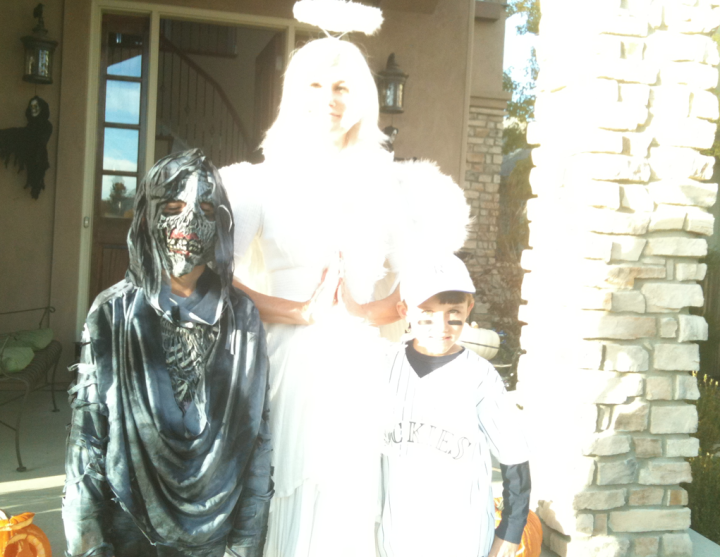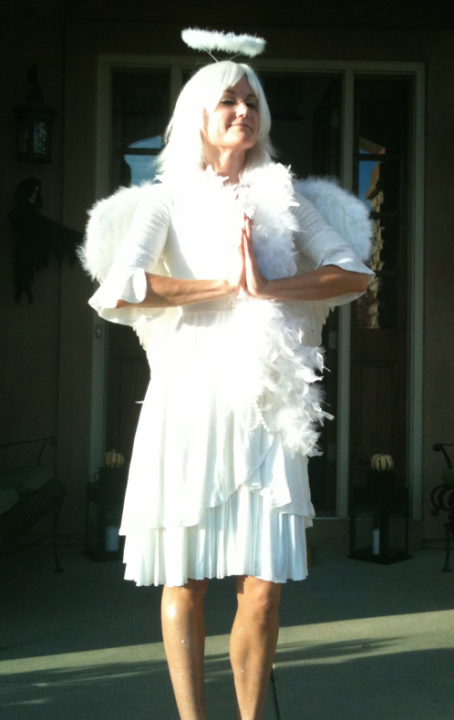 XOXO