'Tis the season to get decked out for all of those holiday festivities!  December is the most social month of the year, and it requires an excessive number of special looks.  Own the party in sequins, lace, ruffles, and bows!  Stand out among friends, relatives, and co-workers with a one-of-a-kind VINTAGE piece.  VINTAGE is priceless, unique, authentic, and original!  NO ONE will come close to what you're wearing and EVERYONE will turn their heads at your eclectic style.
I have revamped the LBD (Little Black Dress) by incorporating a VINTAGE twist,  just in time for your next event!  Dramatic silhouettes,  larger-than-life bows, exquisite pleats, fabulous ruffles, and glistening sequins!  These little black dresses and tops are anything but basic!
These vintage SEQUIN TOPS from the 70s can be dressed up or down.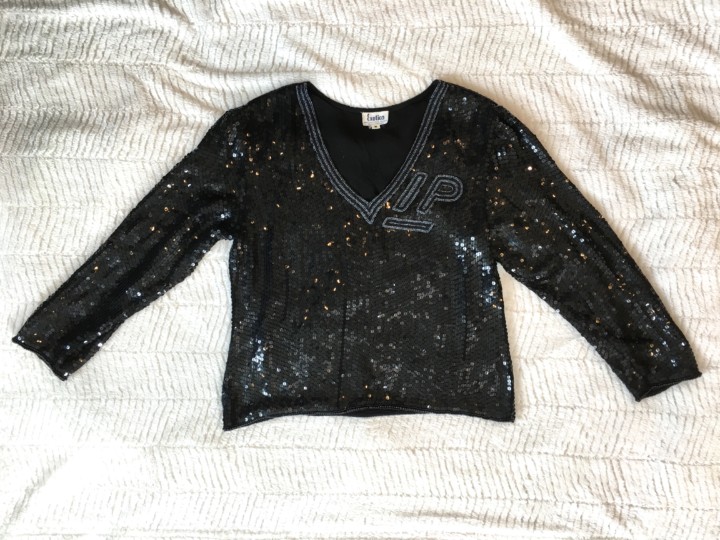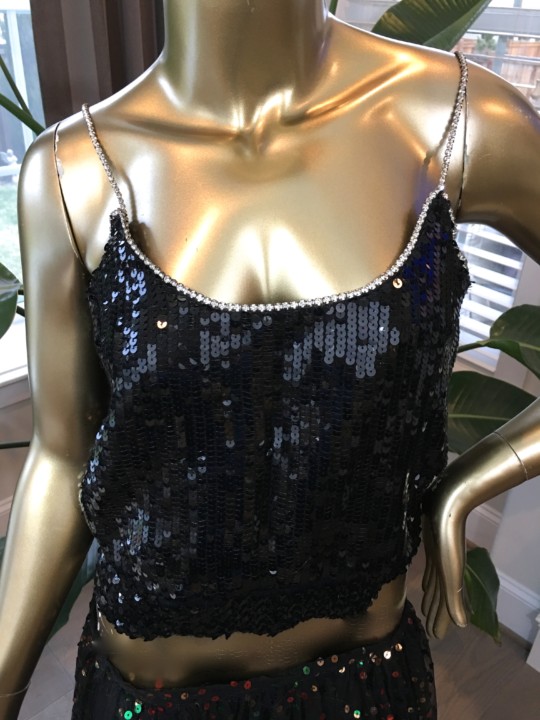 For a dressier look- pair with a black coated skinny jean/leather pant/metallic trouser and stilettos…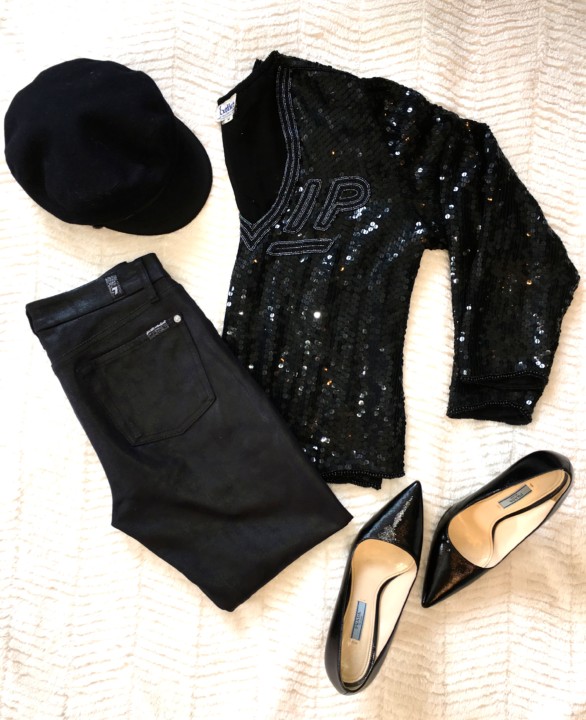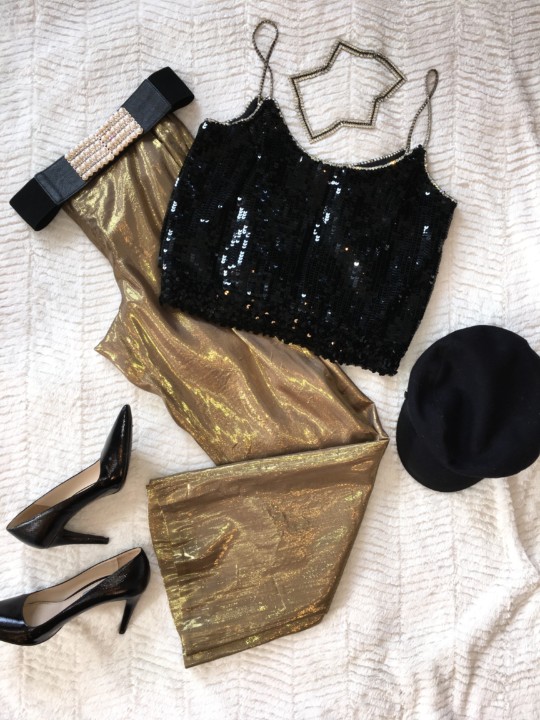 For a more casual gathering- wear the sequin top with denim jeans and ankle booties.  Finish the look with a conductor hat which delivers a cool-girl, glam-rock aesthetic!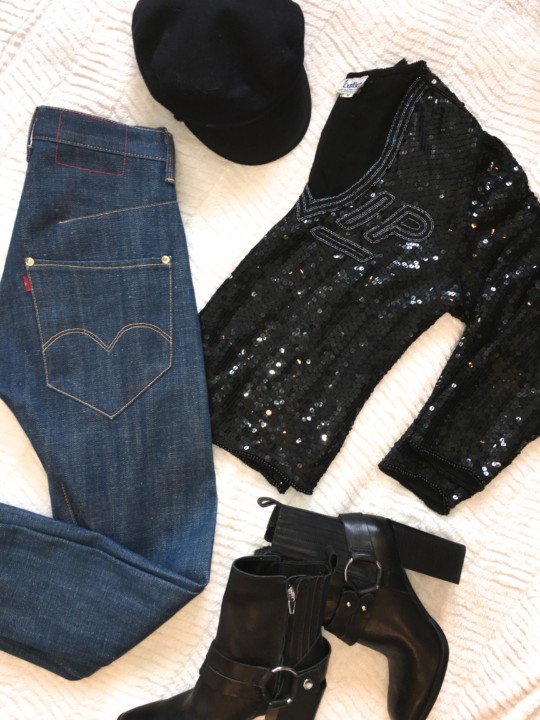 MENSWEAR-INSPIRED SUITING is always stylish and easy!  This vintage Iceberg suit from the 90s is so Glam!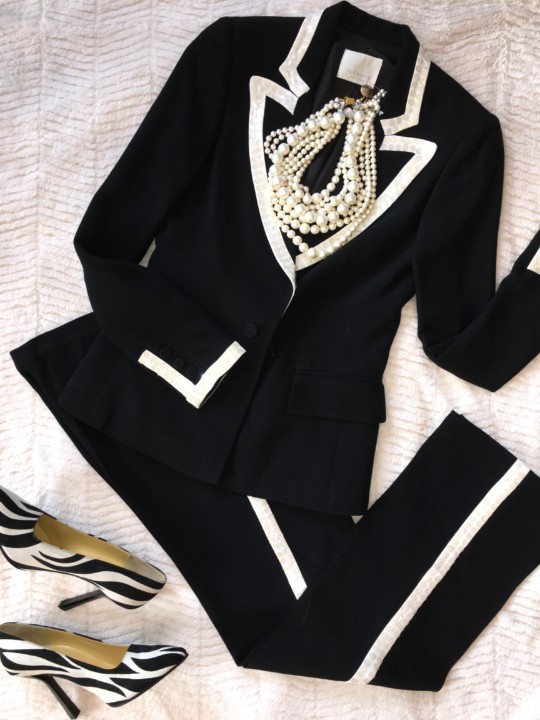 I add my own personal style to it with layered pearl necklaces and an animal print pump.  In colder weather- a faux fur coat layered on top adds drama.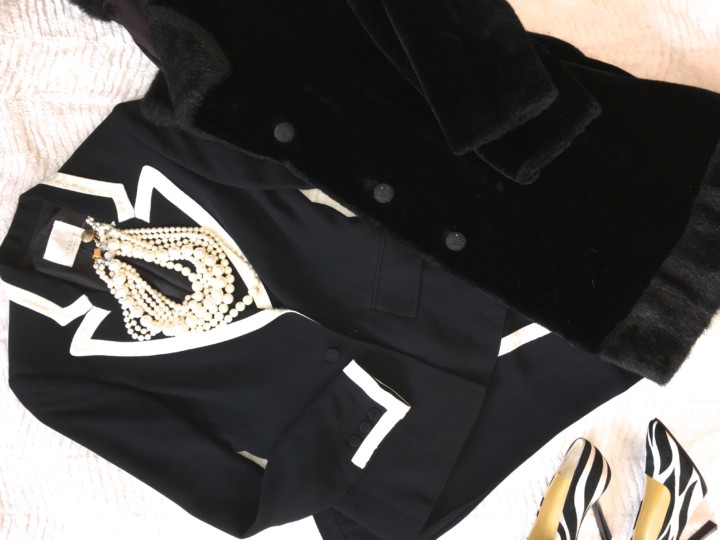 Now for my LBD's…
A vintage Givenchy with Wolford fishnets, conductor hat, stilettos, black pearls, and large antique costume rings.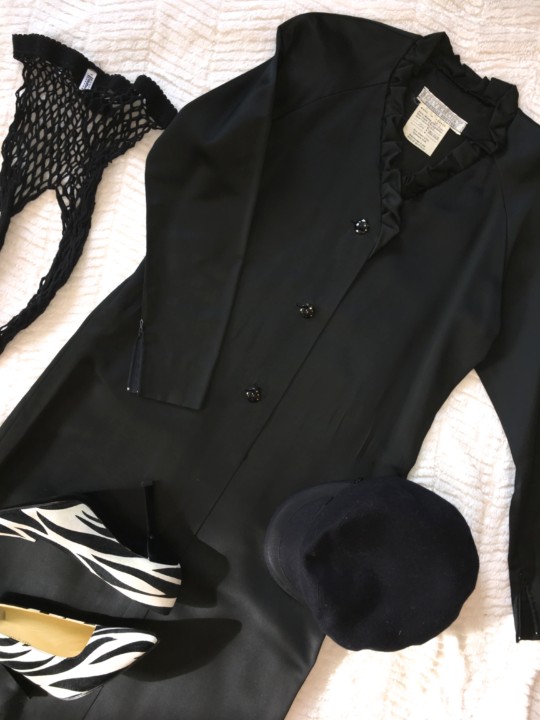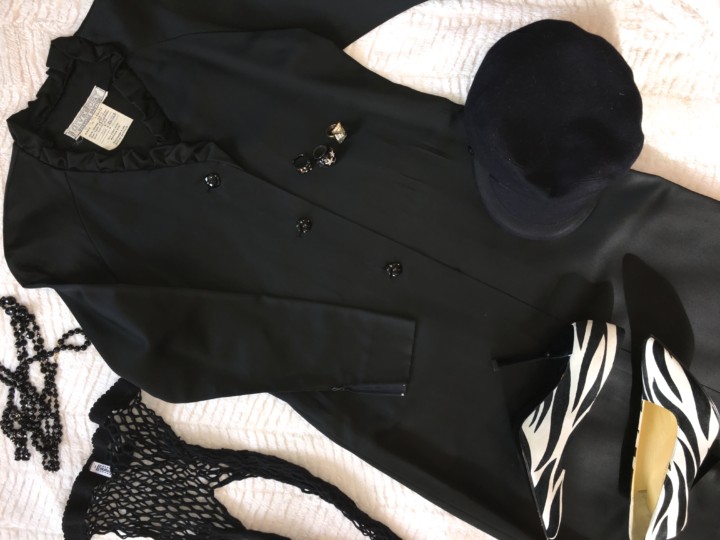 A vintage Galetzine Couture…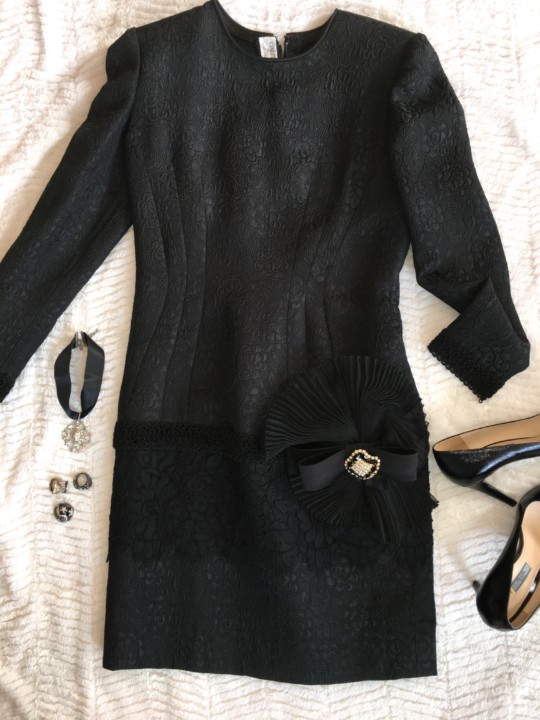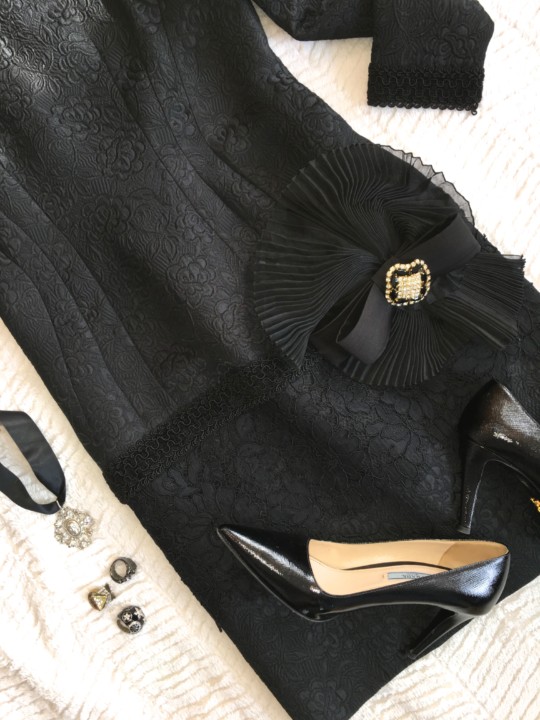 A vintage Carven Boutique dress with vintage Dolce & Gabbana lace jacket…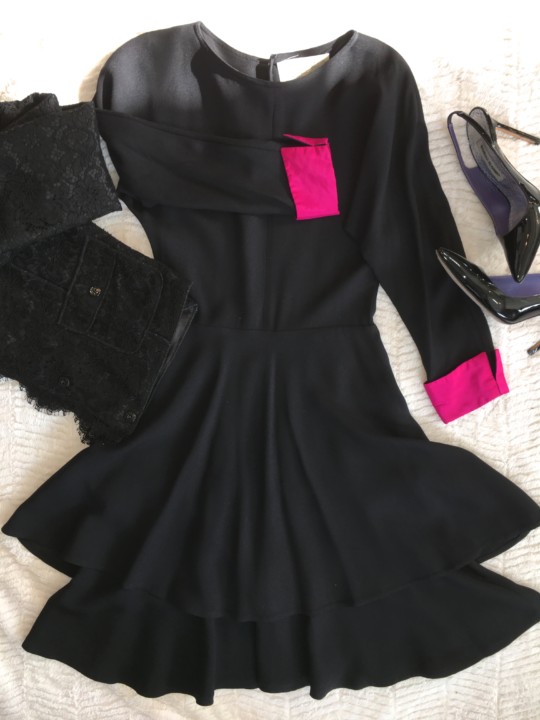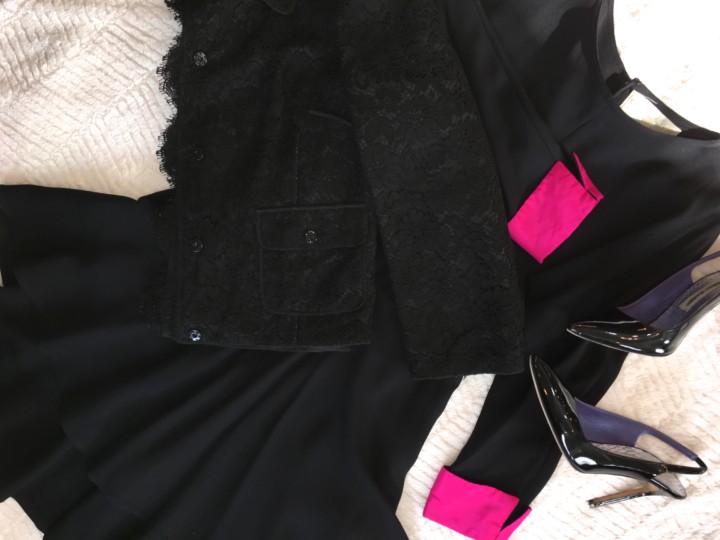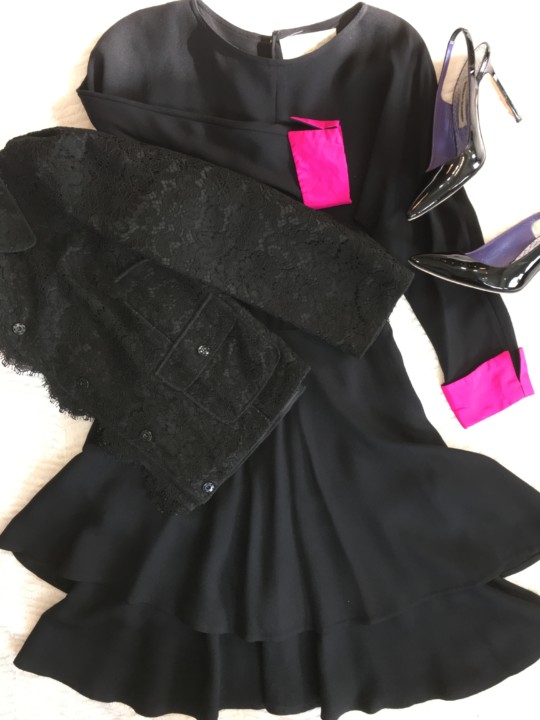 A vintage Lizzy & Johnny…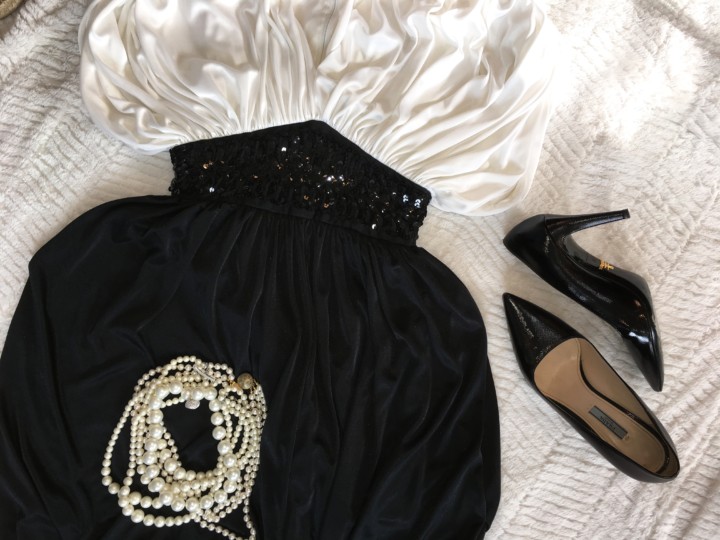 A vintage St. John…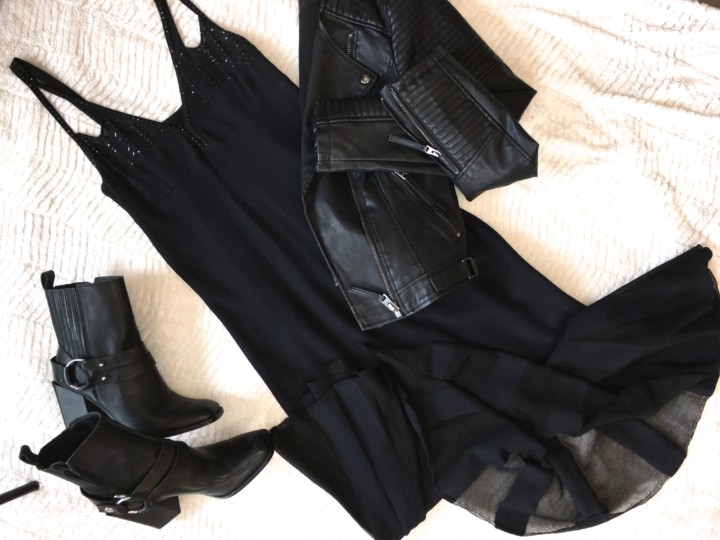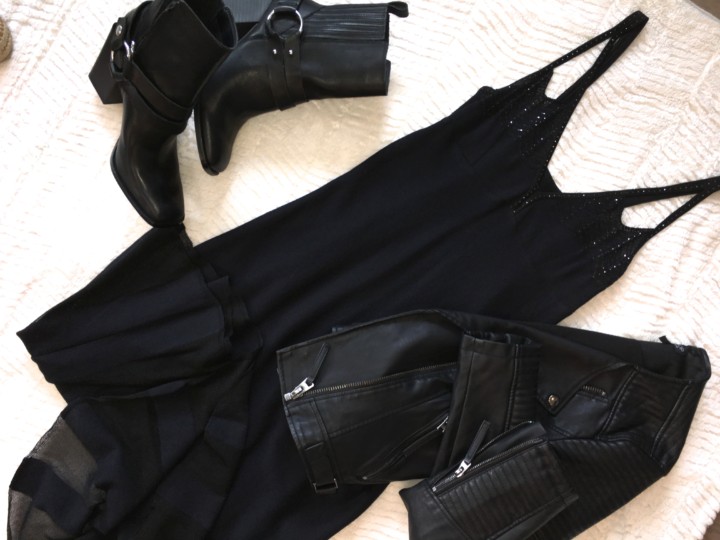 A vintage Gigi's Closette dress with Topshop Moto Leather Jacket and Mary Quant vintage tights…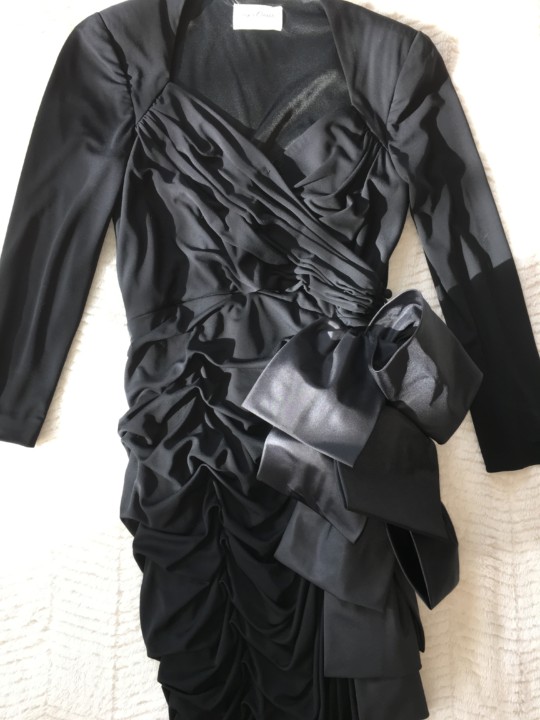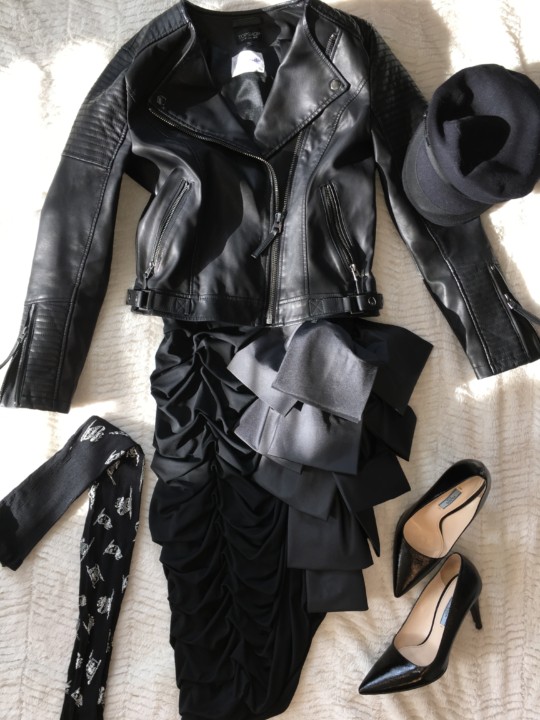 A vintage lace dress with rosette…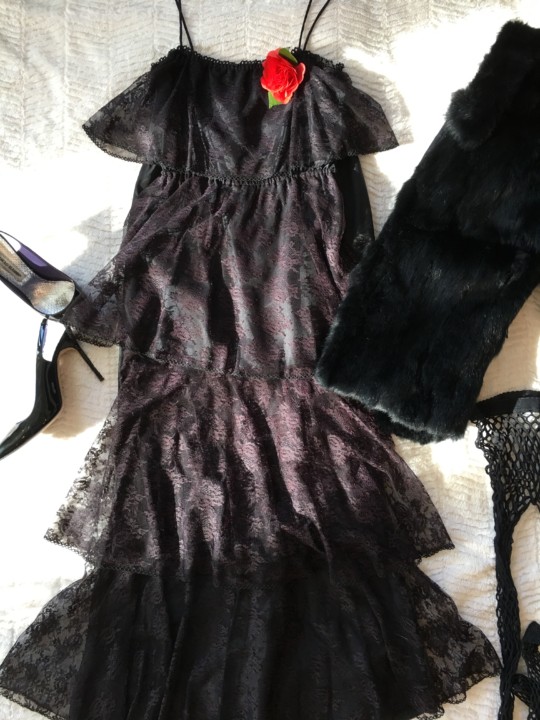 All pieces are available for purchase HERE !  Etsy: LivingABeautifulLife     *Plus Free Shipping