I love sequins, beading, and all that shines! I recently found some spectacular vintage pieces from the 70's and 80s that are glamorous and decadent! They make a powerful impact and a flamboyant, modern statement! These tops take me back to the 70s Glam and 80s Rock eras.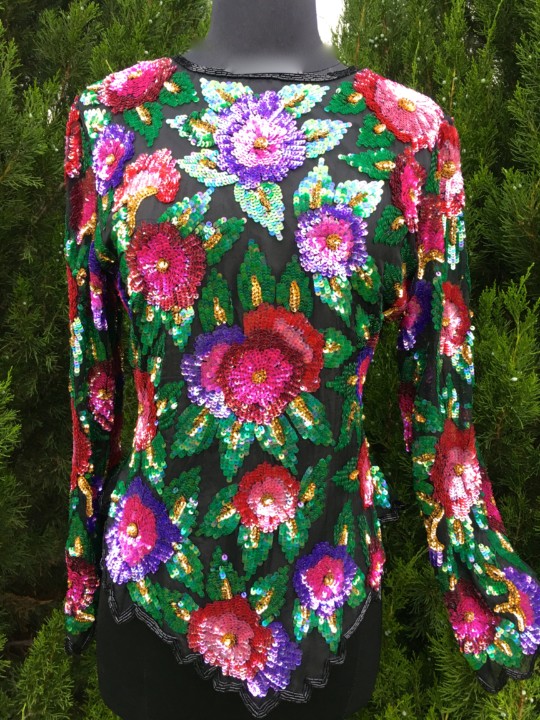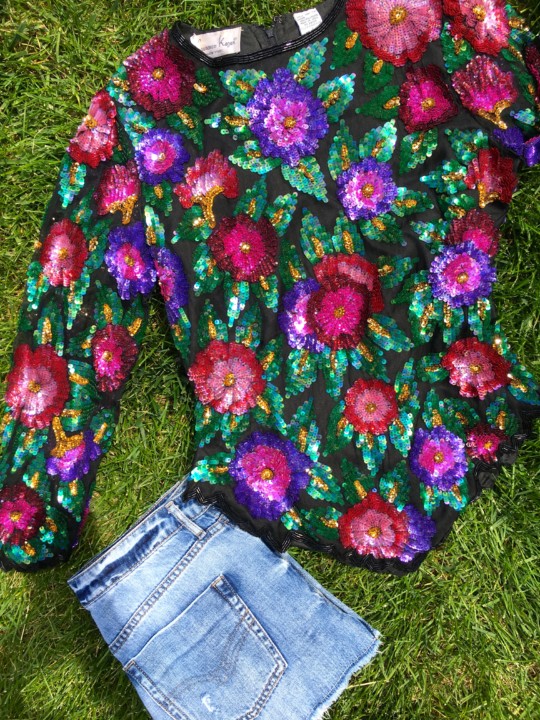 And…. it's even okay to wear sequins during the day! Feel free to be bold and break the rules by pairing these shiny, bright pieces with a casual skinny jean or a cut-off short, either in denim or leather.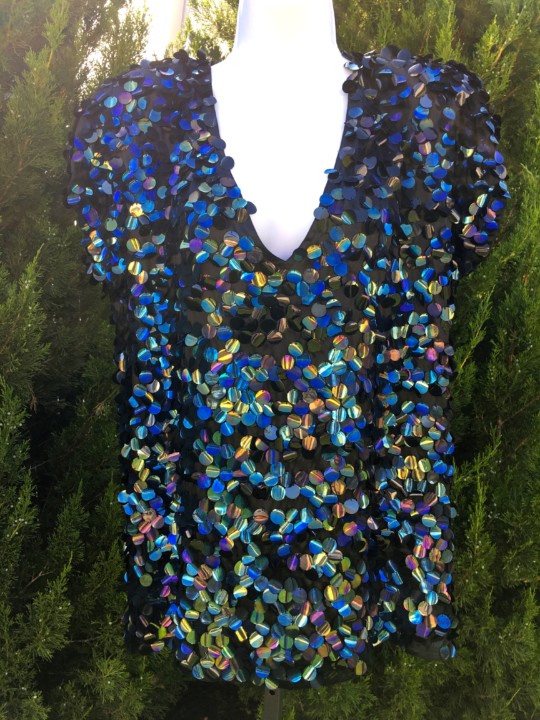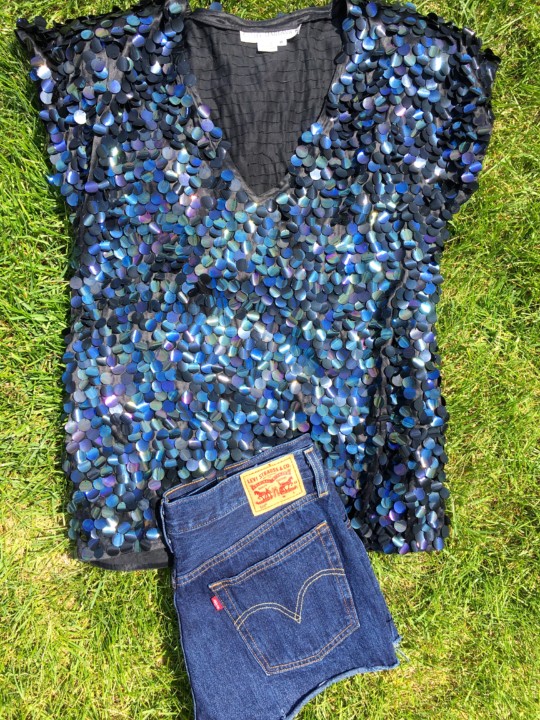 It is all about remixing the past trends (like 70s disco or 80s pop rock), with stylistic hallmarks of the present. Fashion is So Expressive!!!! Fashion is Art…it's Creative…and it's so Colorful! Exaggerate your female strength and dazzle in these looks below. The power of the Diva defies decades- be forever dramatic and adventurous in beading and sequins that demand all eyes on you!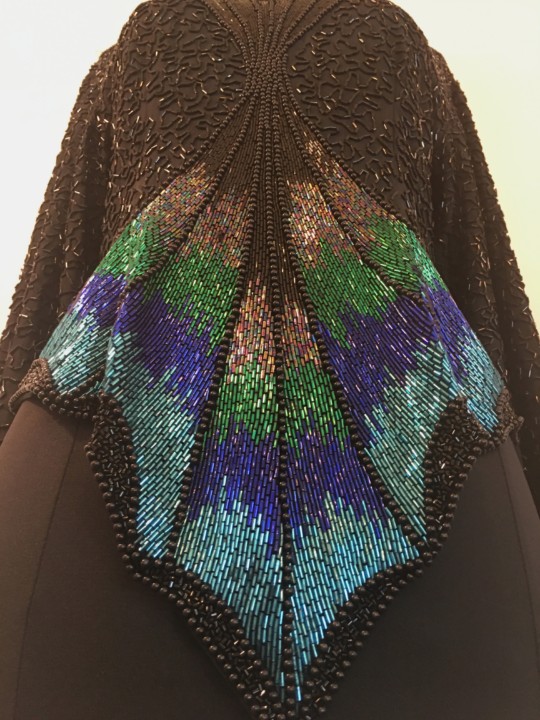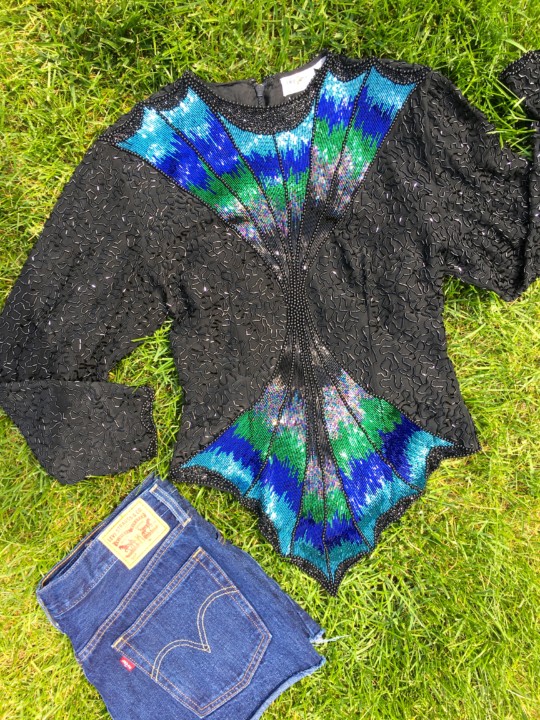 I'm all about wearing high end sparkle with high street fashion! Remix and Remaster vintage with modern touches. We can re-create some of those bad-ass 80s trends by re-mixing those big-shouldered tops that have dramatic sharp structured angles, with a simple more minimal bottom. I love blending the sweetly feminine with touches of streetwear.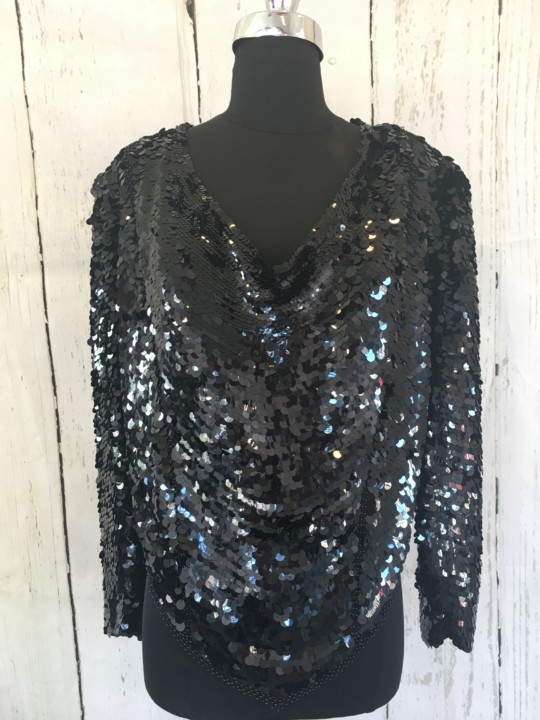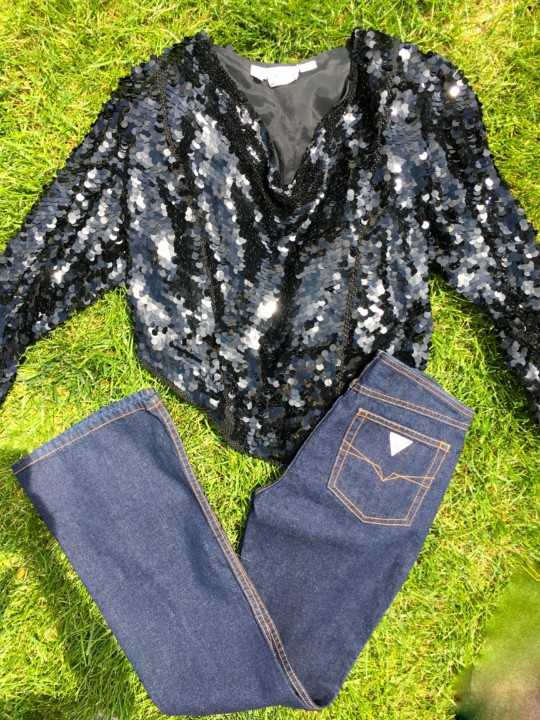 So many of today's designers push their way into the future by reinterpreting and repurposing their iconic pieces and classic signatures from the past. They repeatedly go back to their archives to gain inspiration for their future collections.
I love the bright fuschia of this sequined pencil skirt! And again, I would wear this piece with a modern graphic tee or tank top. Throw a leather bomber or denim jacket on, for those cooler evenings.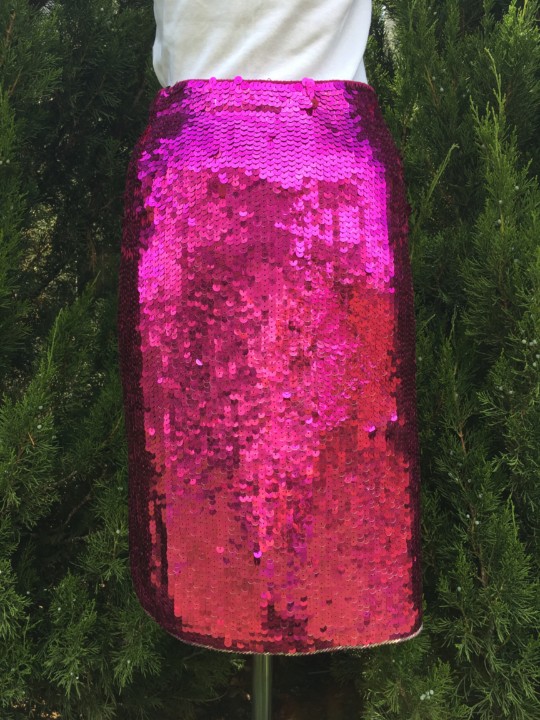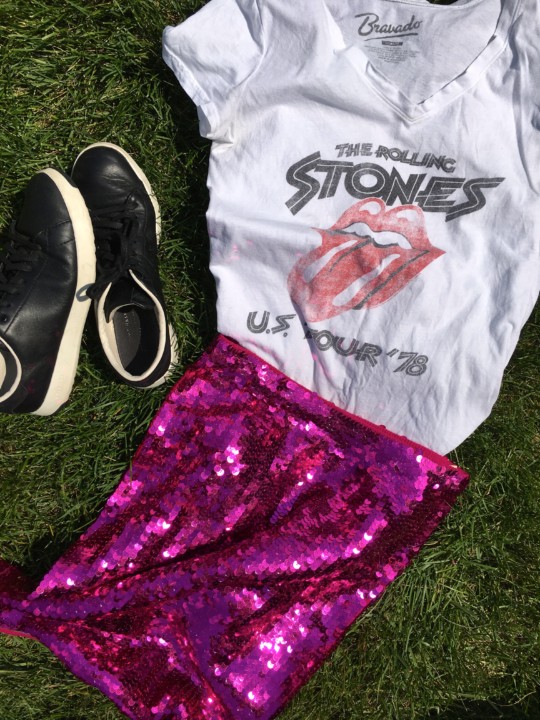 This beaded vest is a little more understated and looks cool with these red suede pants from the 70s!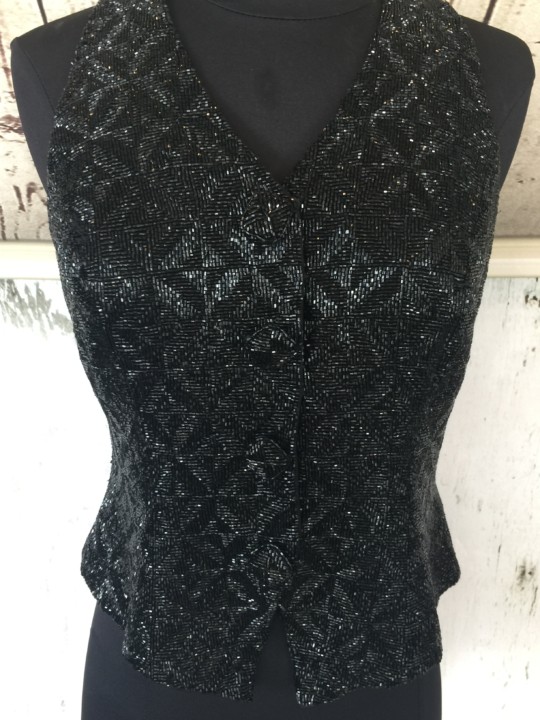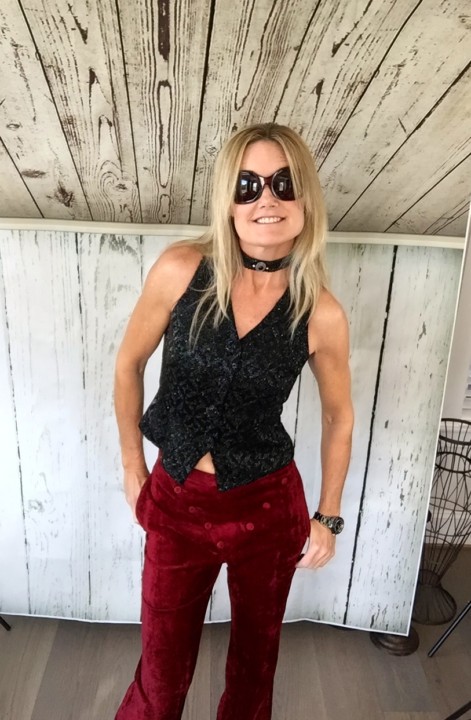 So go ahead… Shine your unique light on the world and brighten up your day with these fun, shiny, fanciful pieces!