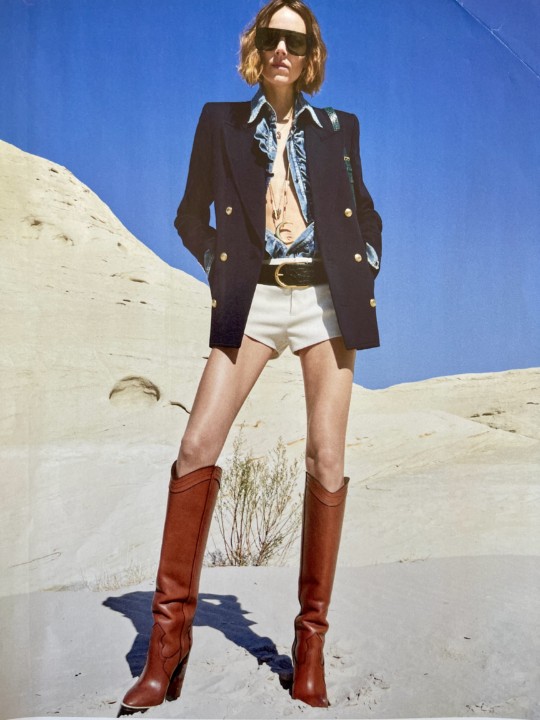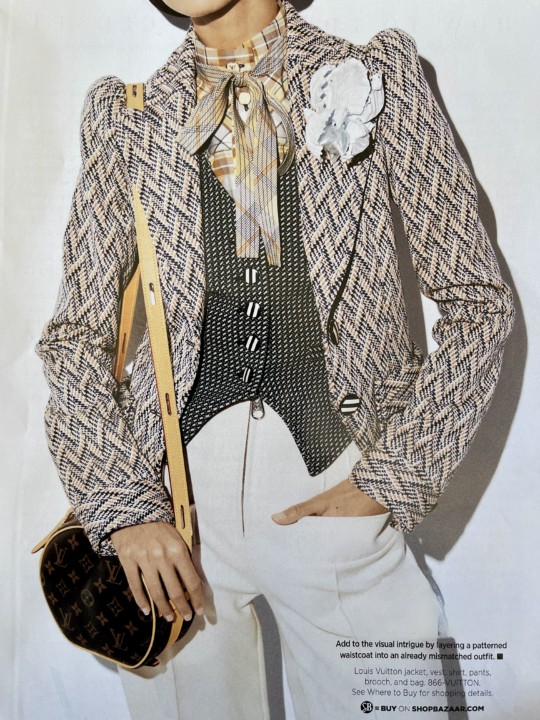 A blazer is such an unfailing staple that provides effortless style to any outfit. I have a diverse collection of VINTAGE blazers that are extremely versatile and easy to mix & match with most pieces in your closet!
---
To Purchase Vintage Pieces, Click on Highlighted Links in Description at Bottom of Photos!
Mix a bold-colored and boxy-shaped blazer with a mini skirt. I love the oversized shape on top; and a smaller, sexier silhouette on the bottom.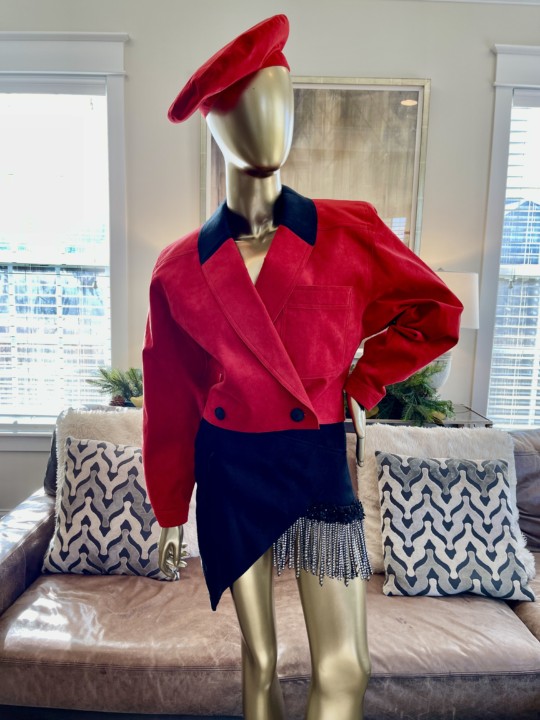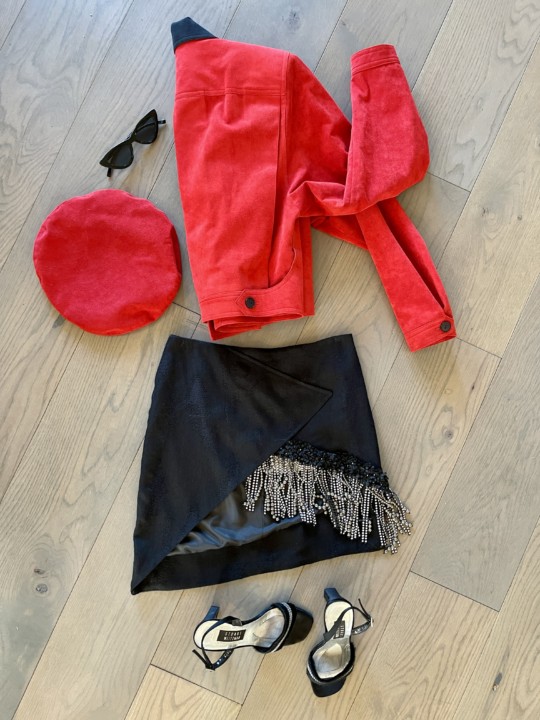 ---
Dress up an oversized bejeweled jacket with a slip dress/lingerie and layers of gold necklaces.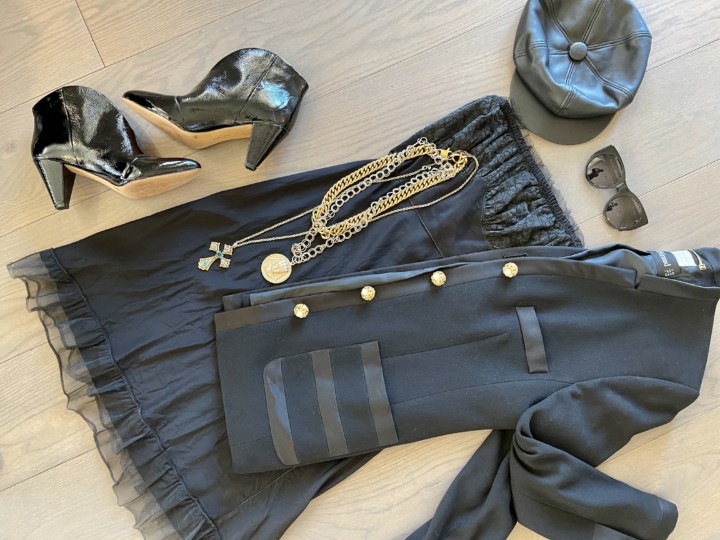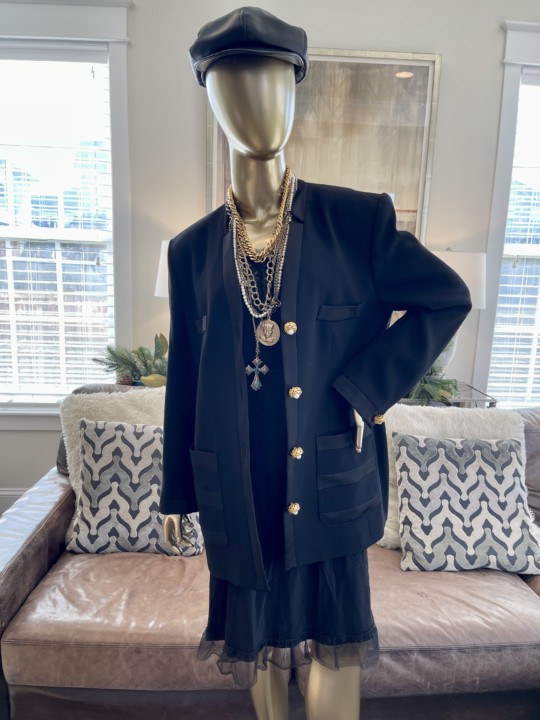 ---
This velvet cropped Valentino blazer looks perfect with a wool plaid tailored trouser.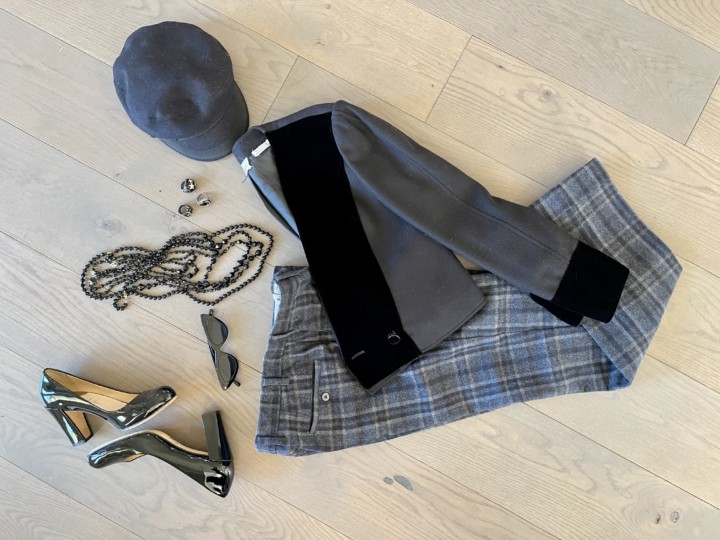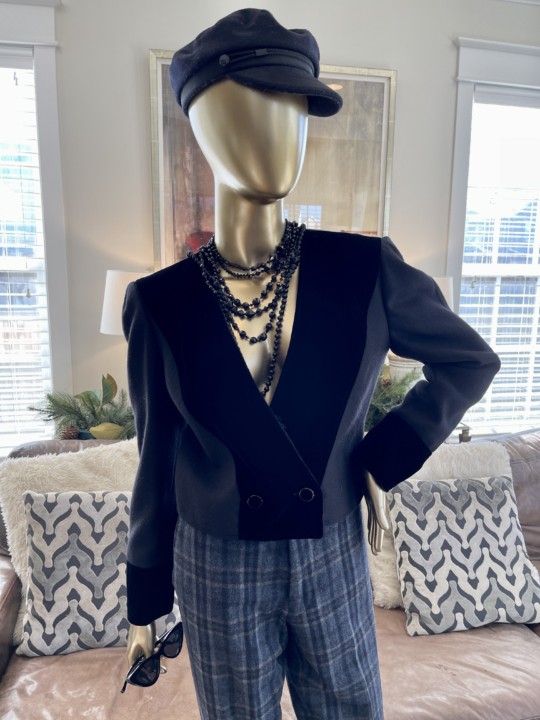 ---
Mix texture with pops of color! I adore this richly-textured Christian Lacroix blazer with a richly-colored red velvet pant.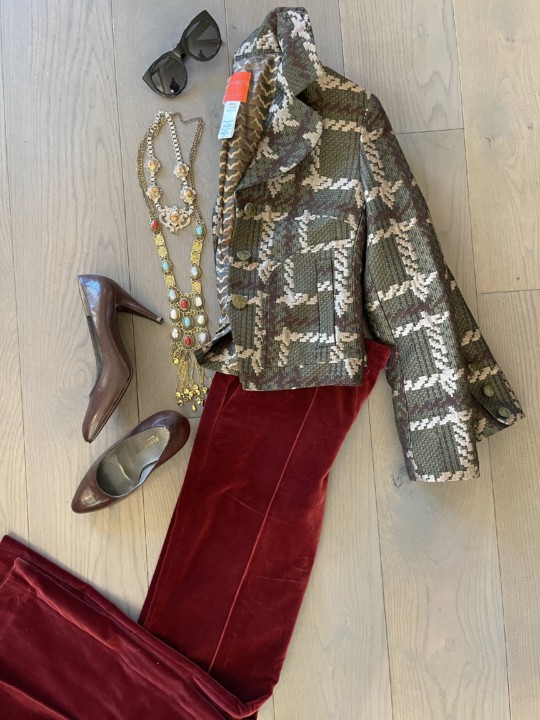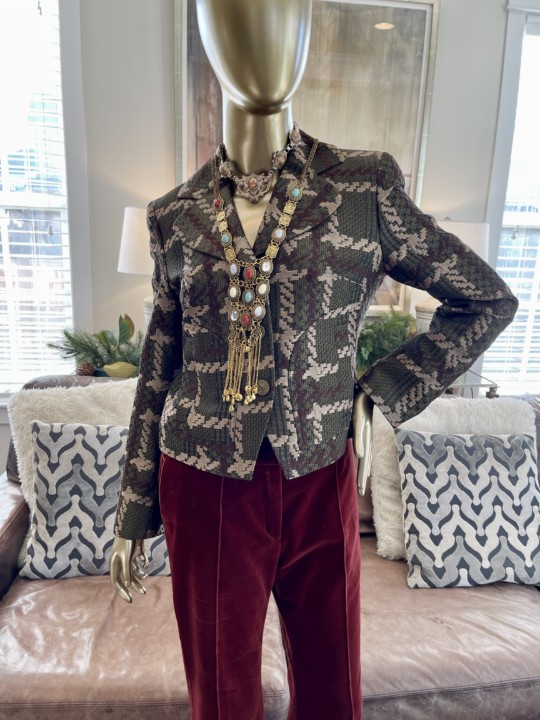 ---
This outfit has extra personality! I love a pussy bow blouse, and I love a mix of patterns. Bring back the 70s with this white polyester trouser! These unexpected combinations portray a look that is daring, cool, and sophisticated.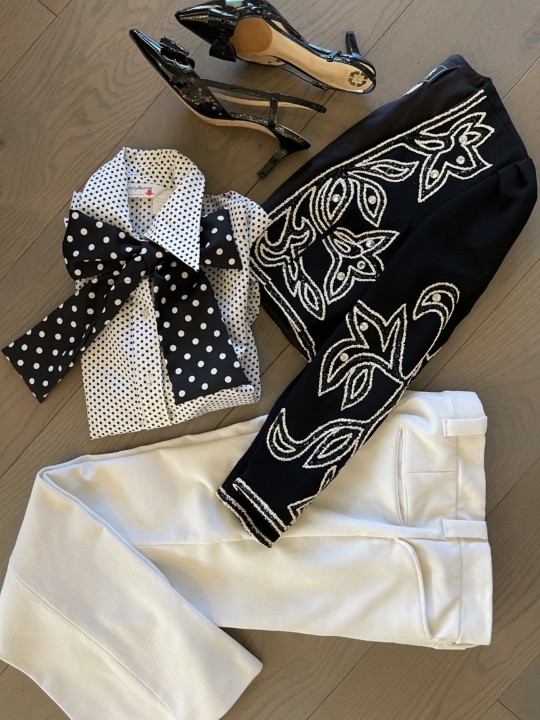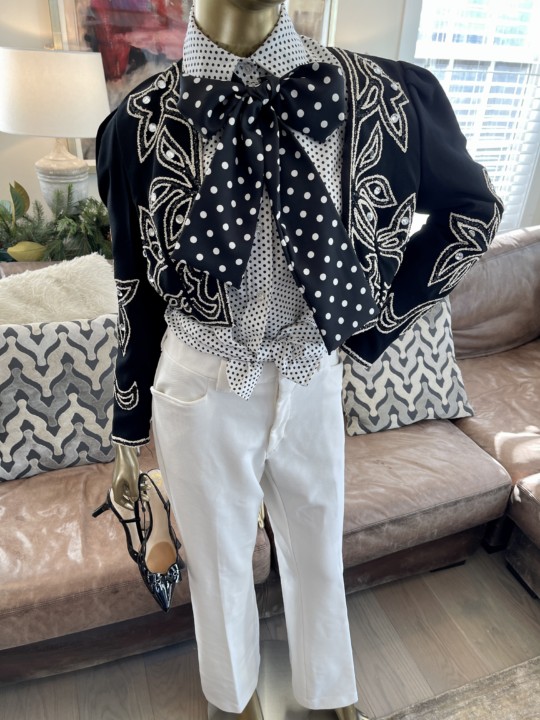 ---
Master the art of Pattern Play with stripes and polka dots! Throw this Armani jacket over a playful dress. So chic and modern!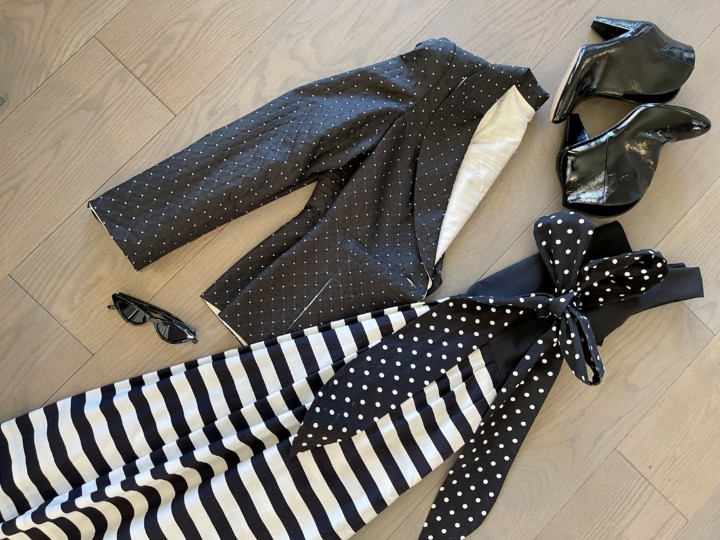 ---
Flaunt your Downtown Edge with this 80s Pierre Balmain blazer, combined with leather pants and cap!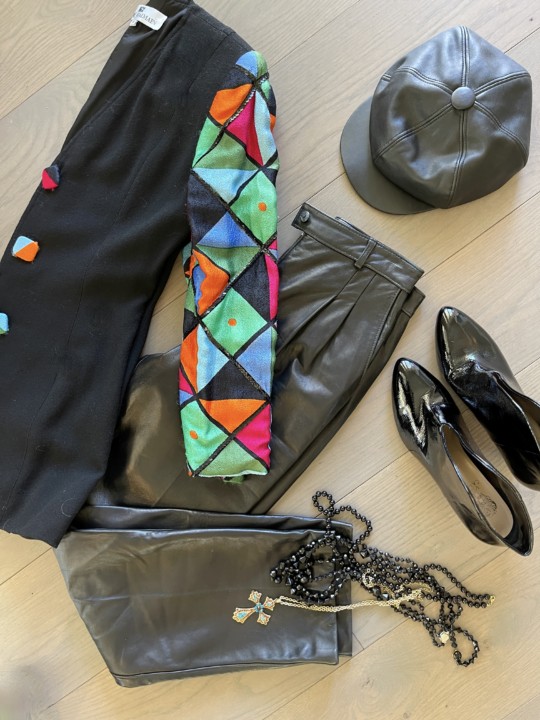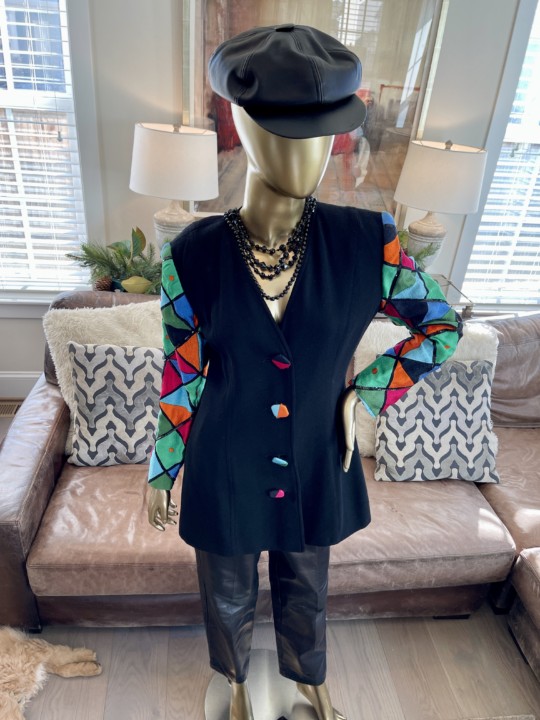 ---
Silver and Gold!!! This 70s Neusteter's dress with matching jacket is pure sophistication…and soooo versatile! Add rhinestone brooches & chandelier earrings to add some extra personality.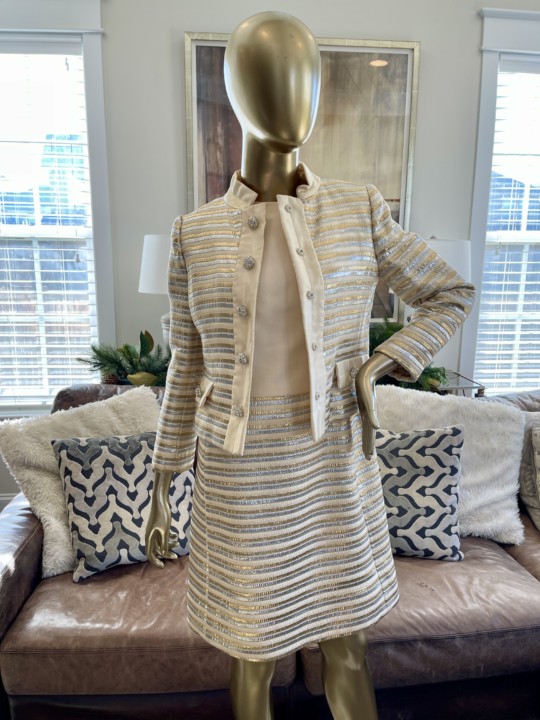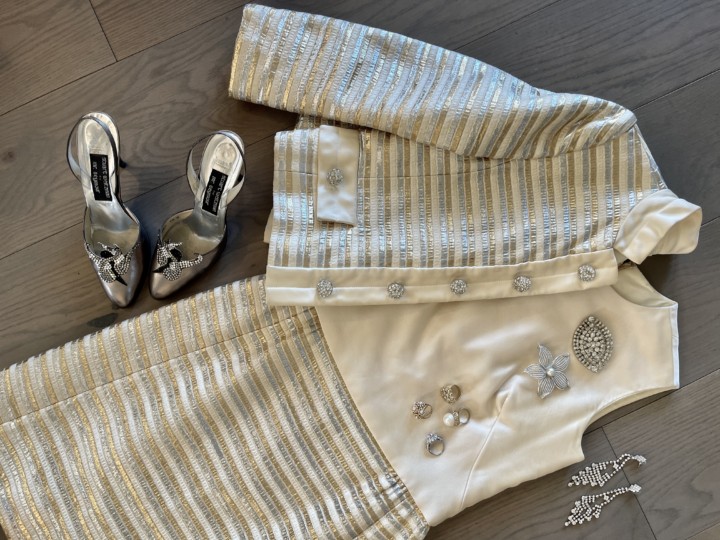 Turn this Park Avenue diva into a more modernly chic and stylish woman by wearing knee socks with either heels or loafers.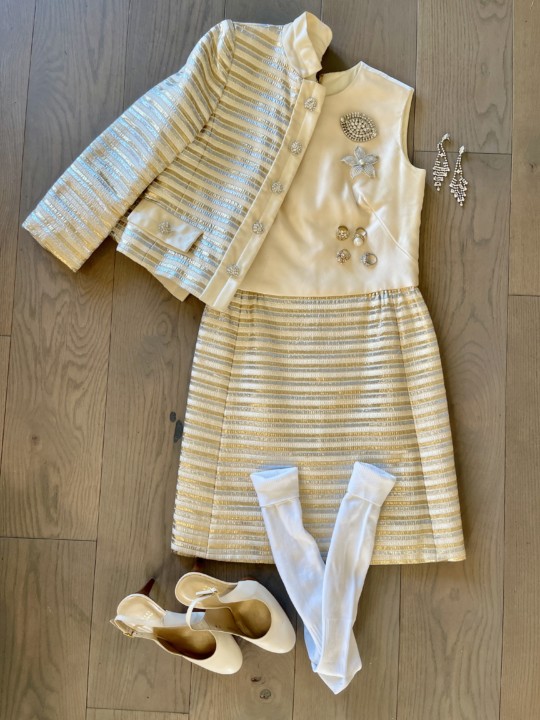 Create a new outfit with structured separates! I love these Ralph Lauren cream cuffed trousers with this blazer. Update with a faux fur cap and killer, stunning vintage heels!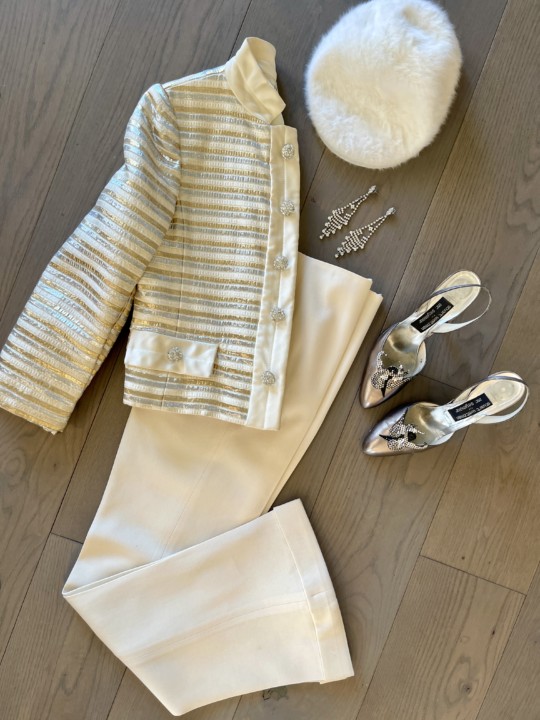 SPICE up this timeless Ralph Lauren trouser suit with a cropped gold lurex bodice. So sexy and feminine!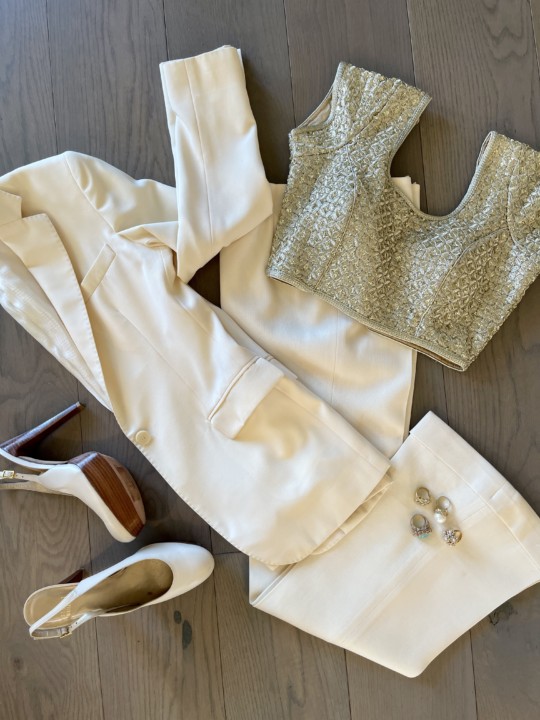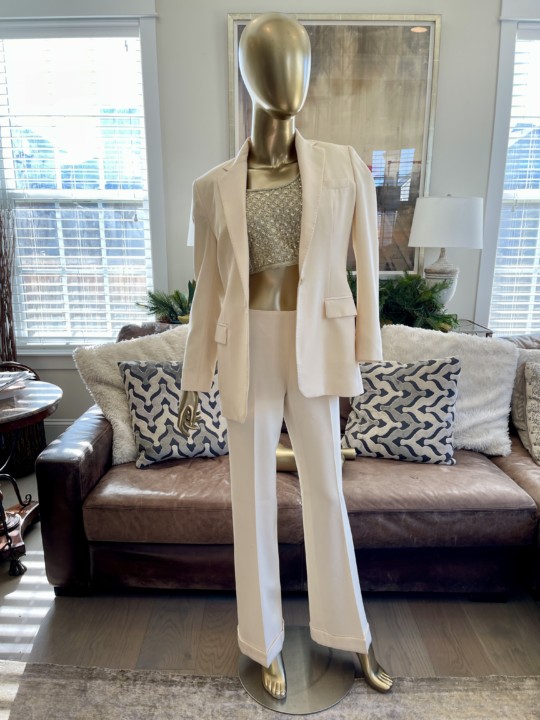 ---
Show everyone who's Boss in this sleek vintage Valentino skirt suit! Add Wolford textured knee socks for a more playful, fashion-forward vibe.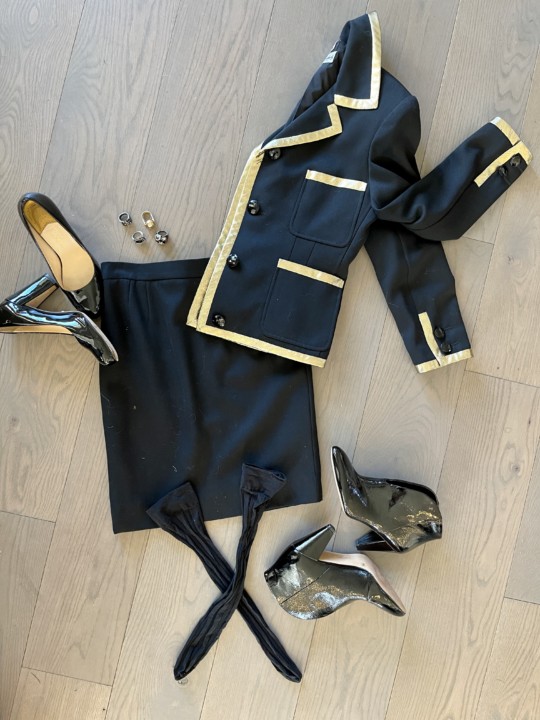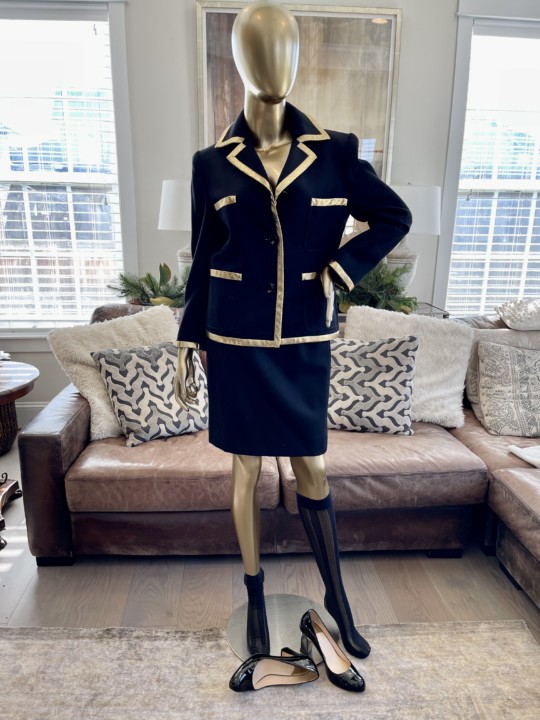 ---
Take this richly-textured Victor Costa suit from conservative to "on-trend" with Wolford fishnets, colorful antique brooches, and tons of costume jewelry!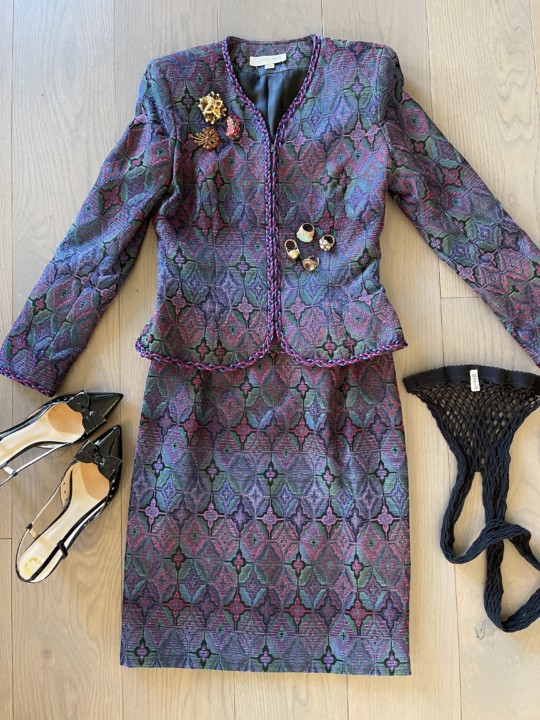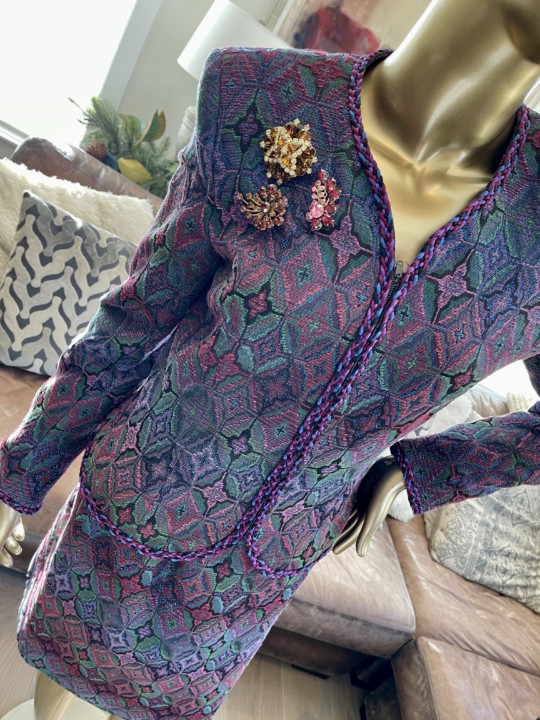 ---
Oh My! This stunning gold brocade coat, worn like a blazer with cuffed trousers and a sequined tank top, is absolutely magnificent!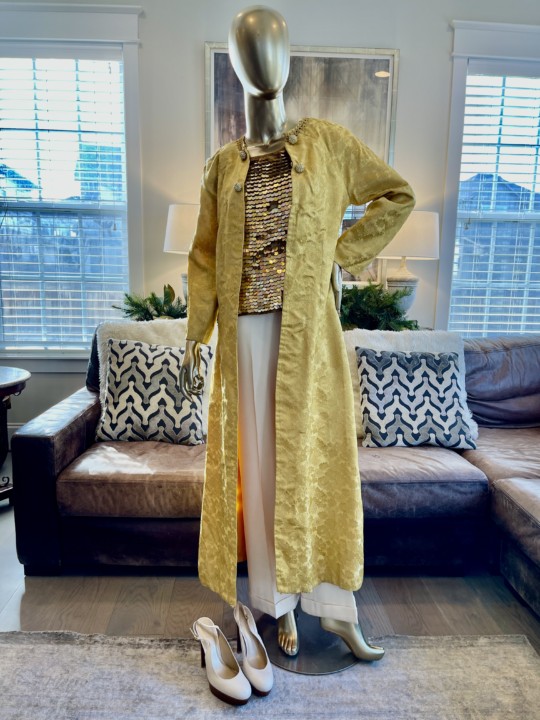 ---
As seen above, a Bold Blazer can be taken to new heights of chic in so many creative combinations. Be a powerful executive in "back to business" conservative elegance or… embrace your "strong suited" femme fatale with unexpected pops of color, dramatic accessories, and juxtaposed fabrics and patterns!
Be A BOSS! Wear A Blazer!!!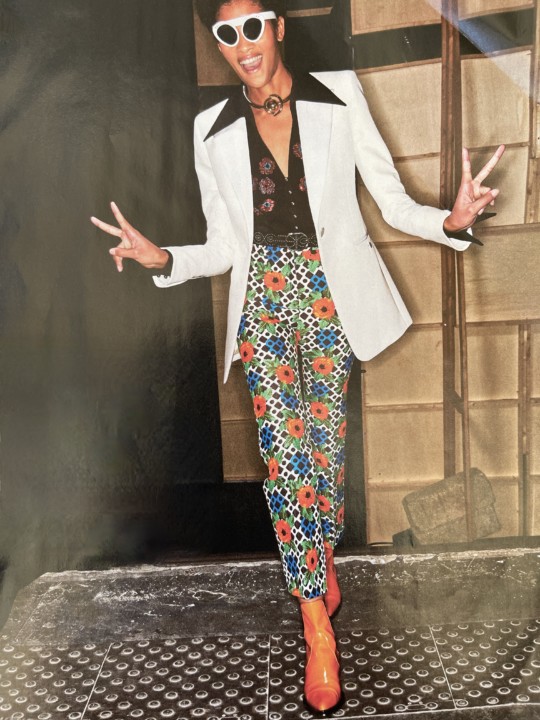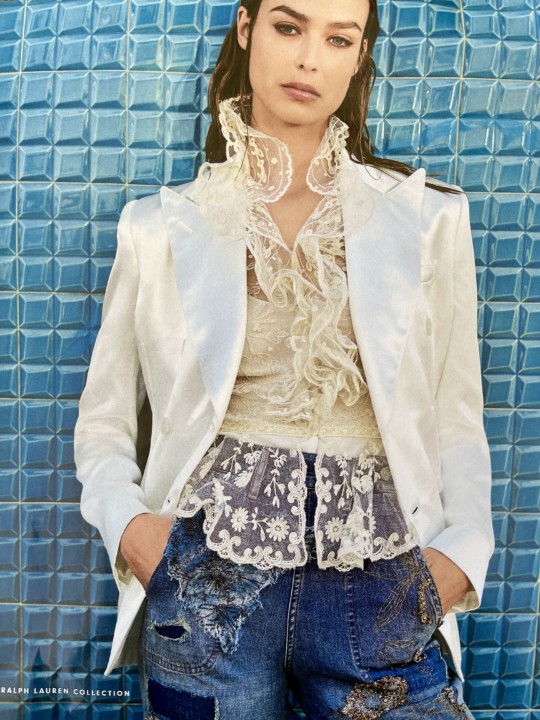 XOXO!
KRISTEN