This is the season for sweater dressing and there are a variety of ways to style these comforting knits. The pandemic has created quite the "homebody" in all of us, therefore fueling our desire for soft, warm, comfort clothes. I desperately need to get out of my pajamas, and a cozy sweater could be the perfect solution! Check out my collection of vintage sweaters and knits below. I'll show you how to incorporate these classic, easy pieces into your wardrobe.
Sooooo….toss those second-skin, 5-year-old Lulu Lemons! Burn those "impulse-buy", mismatched Target t-shirts and sweats. Now when you step out to walk your dog or take your daily trip to the mailbox…you will be the chicest neighbor on your block!
This vintage cable knit vest can be worn with nothing underneath for a less conservative look… with a belt, leather pants, and layers upon layers of pearls! I love these 90s Karl Lagerfeld pumps to match.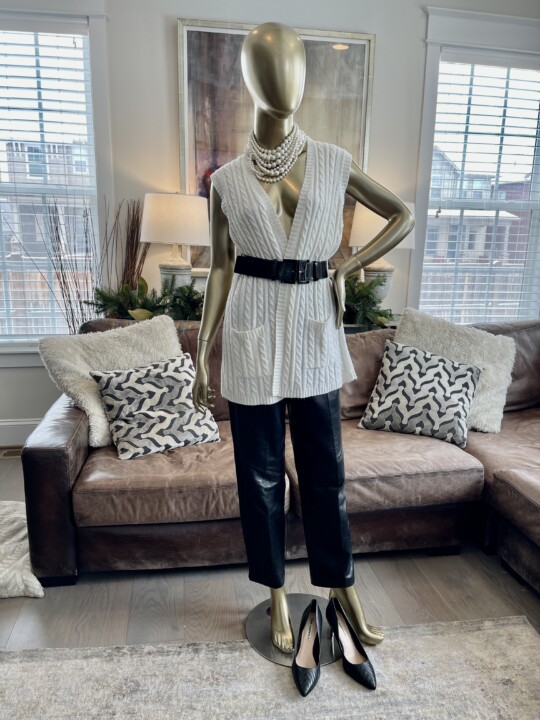 ---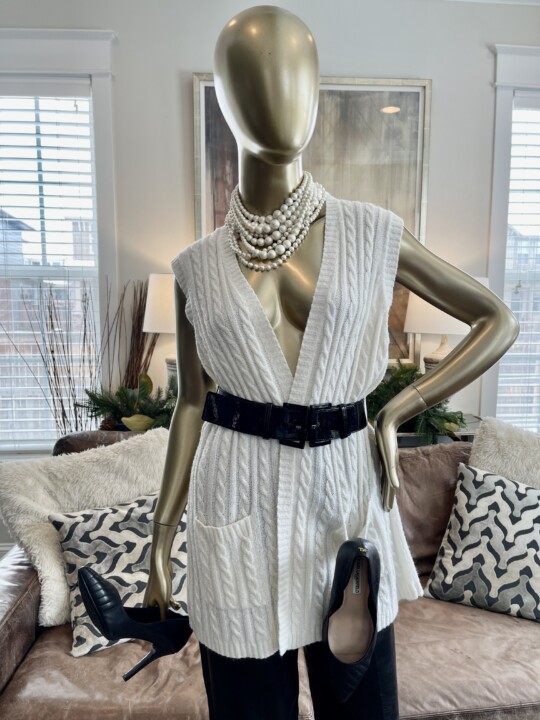 Layer the vest under a pantsuit and add a pop of color with a boldly-patterned blouse.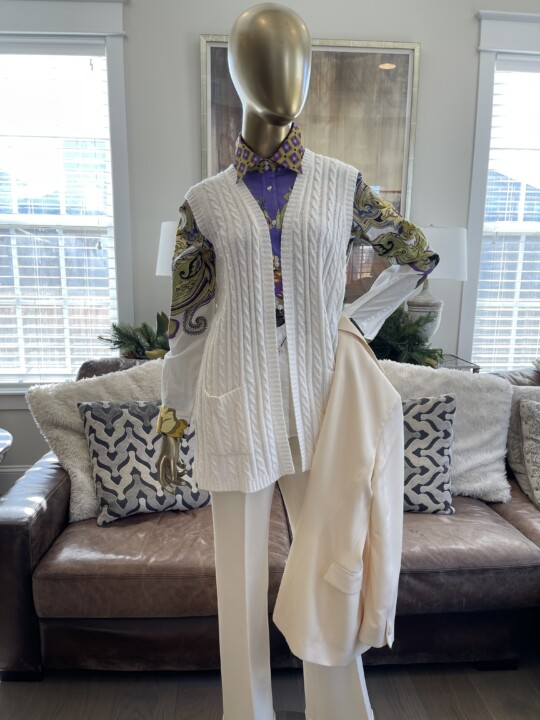 ---
This sweet little cropped cardigan with pearl buttons can change its conservative attitude paired with high-waisted, distressed denim. Denim is so versatile, comfortable, and easy. It's the perfect foundation piece. Layer on some chunky costume jewelry and wear high-heeled ankle or combat boots.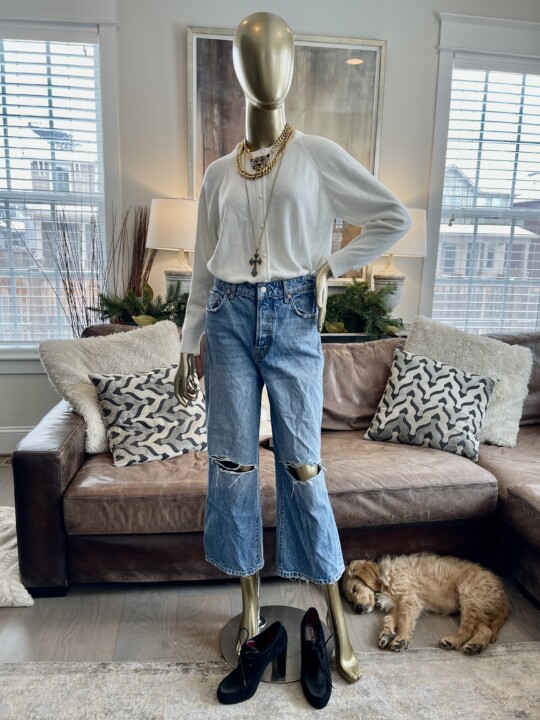 ---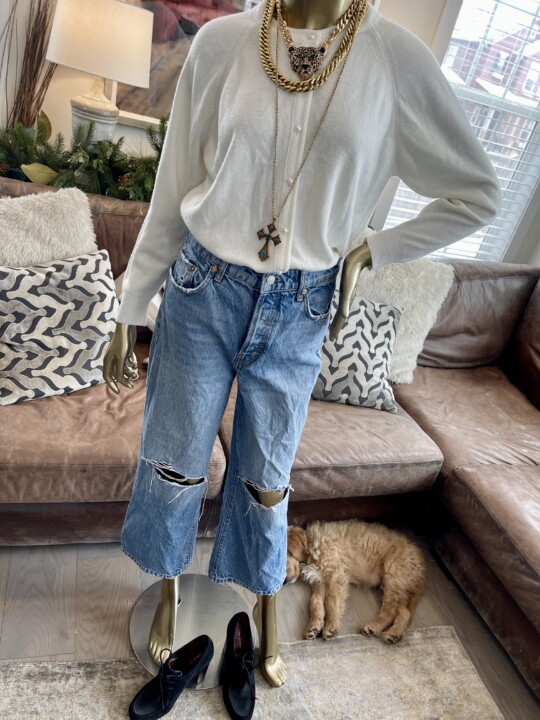 Create a "downtown chic" vibe with this vintage, bold-patterned St. John sweater. Outfit with a leather jacket and black skinny jeans (or suede pants, as shown). Wear a black turtleneck under the sweater with boots or vintage pumps.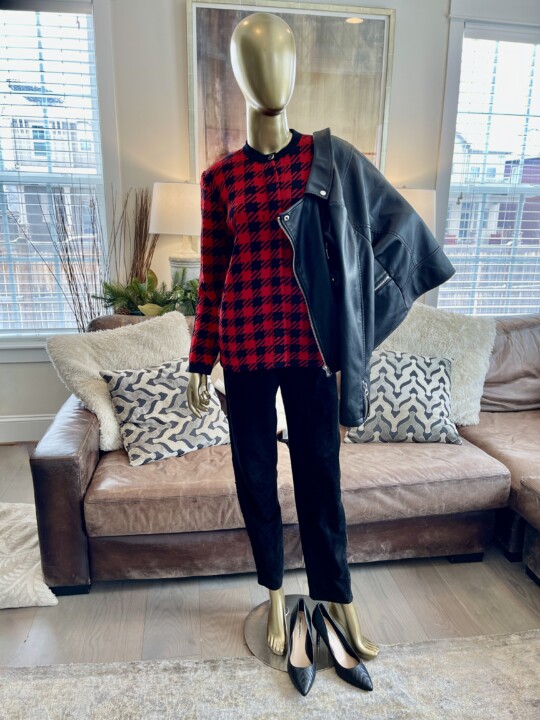 ---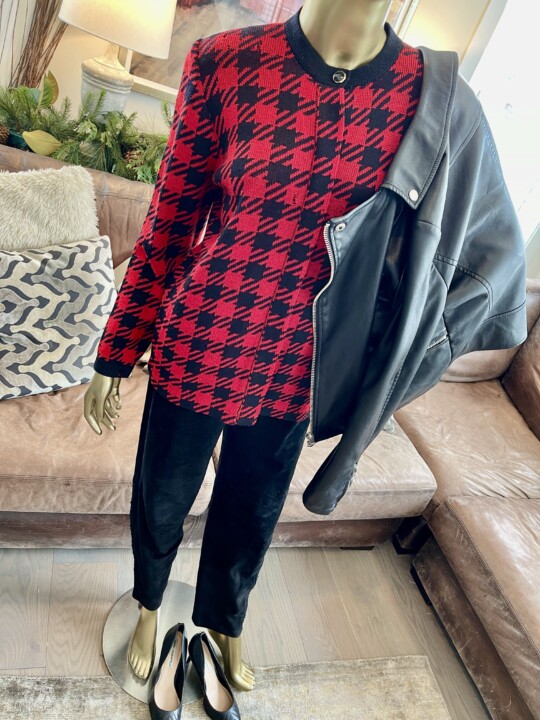 I love this men's vintage IZOD cardigan! Wear it oversized with jean shorts, a newsboy cap, and leopard print heels.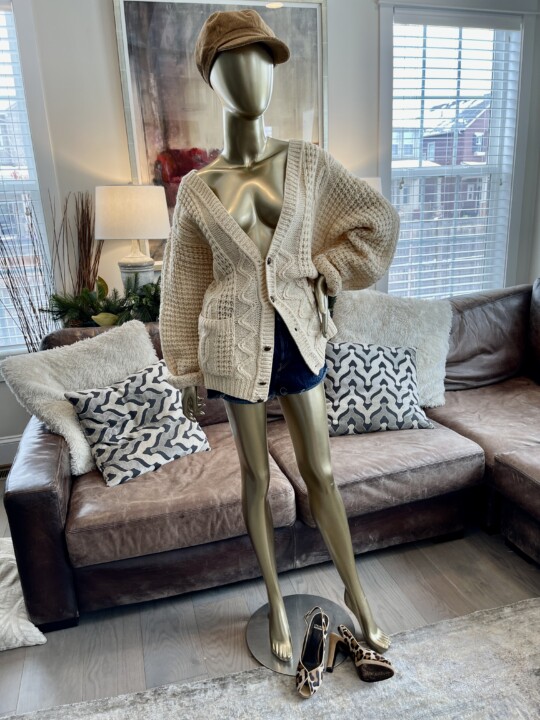 ---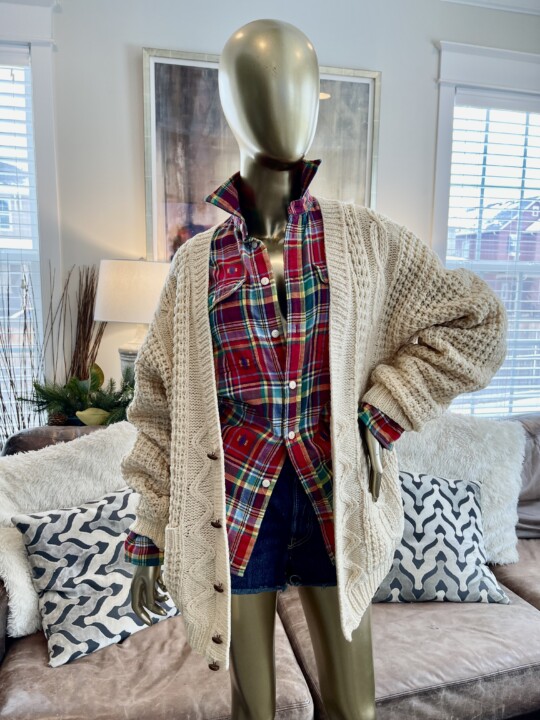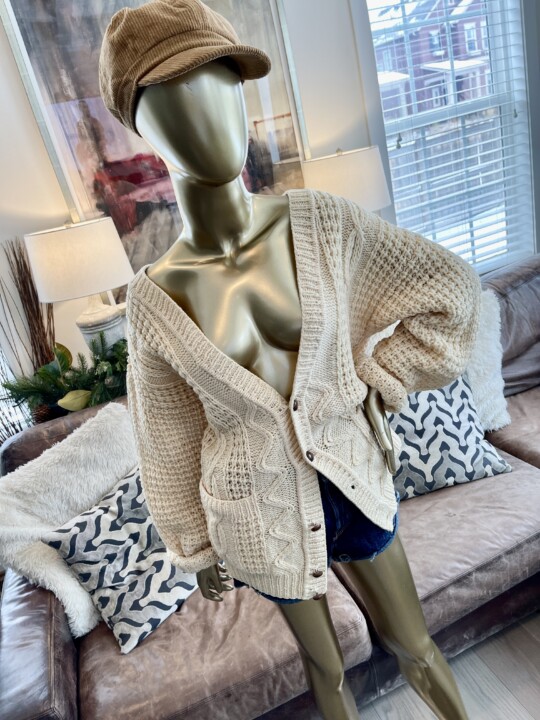 This classic 70s yellow wool sweater vest is modernized with a white sundress and vintage 80s leather boots.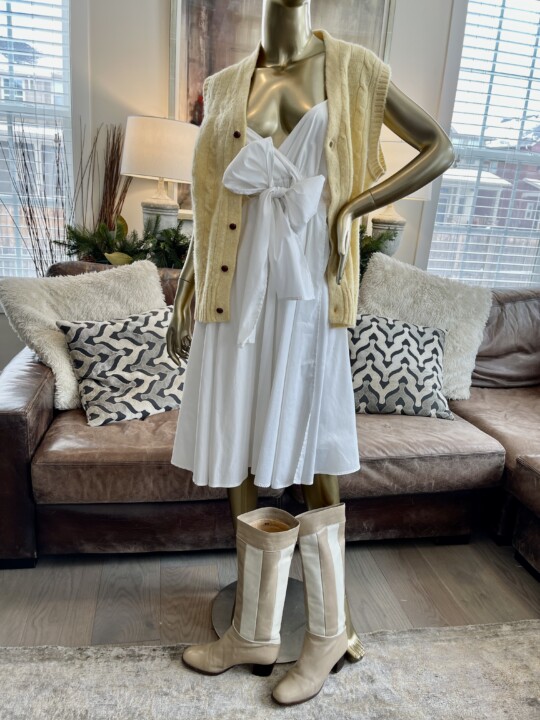 ---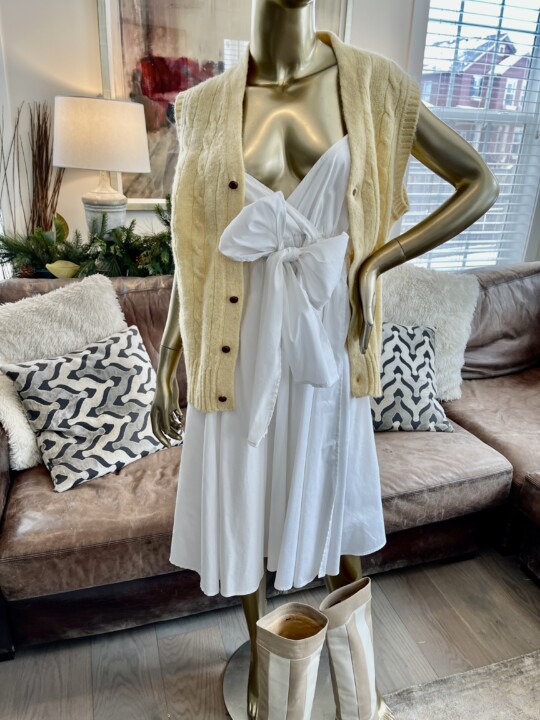 I would wear this vintage military-inspired St. John sweater with a fun feminine skirt, sailor cap, blazer, and ankle booties.
---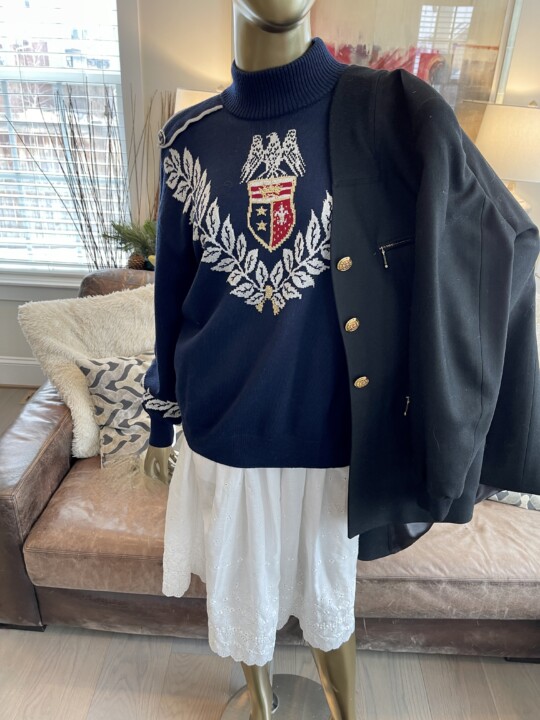 What an iconic 80s sweater dress!!!! To add some edge…throw a leather jacket over it, pull on white fishnet stockings, or wear black full leg trousers underneath.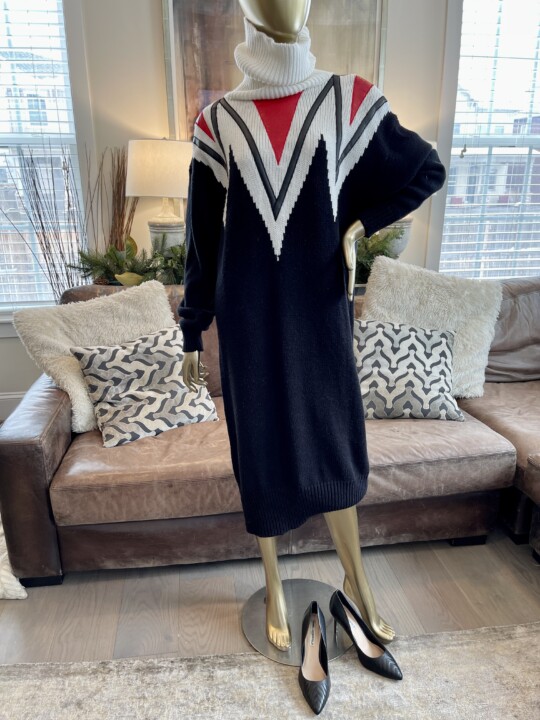 ---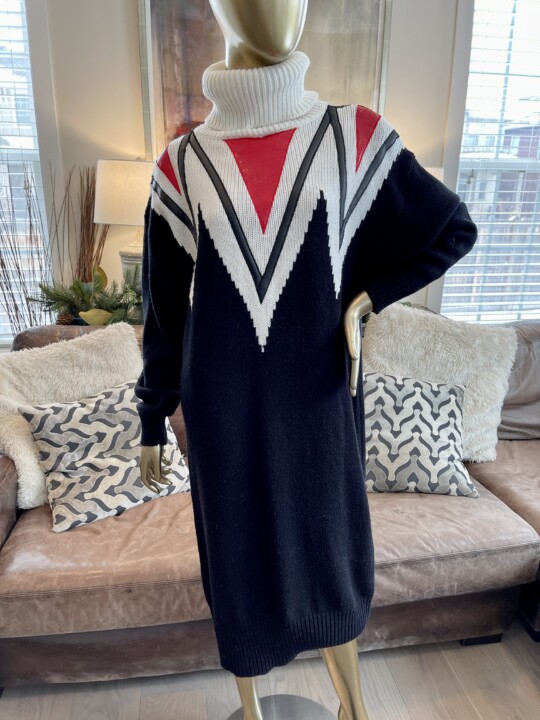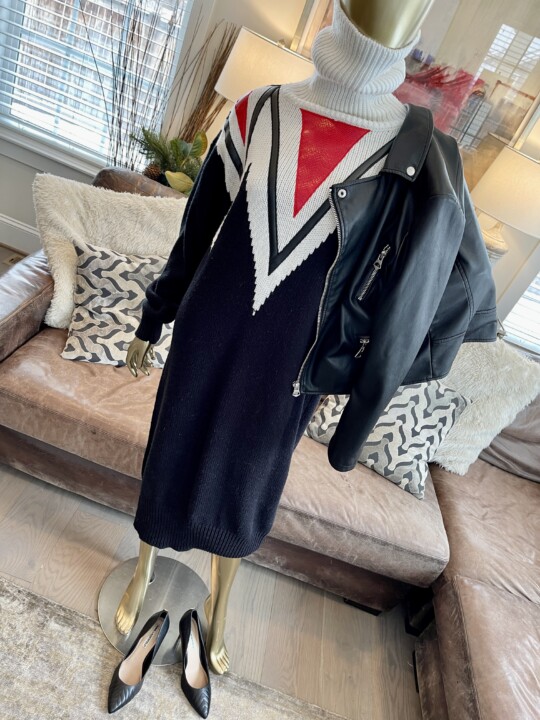 This vintage St. John sweater set is shown with a gorgeous red velvet 3/4 length coat. Add some red-HOT heels or white sneakers.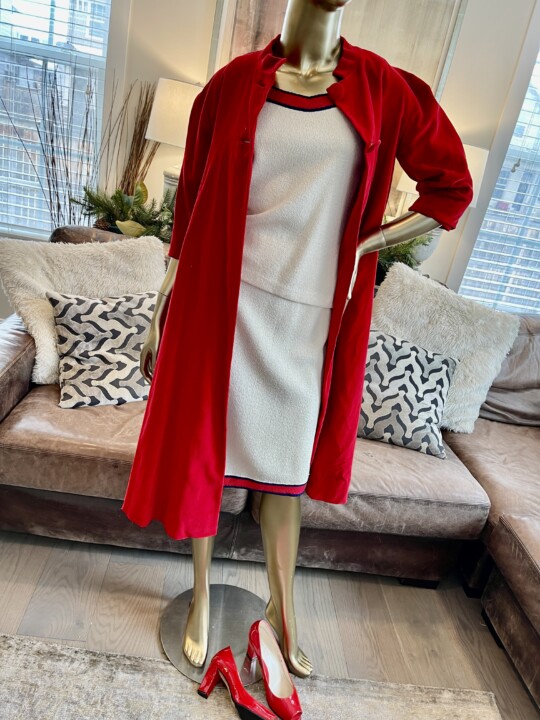 ---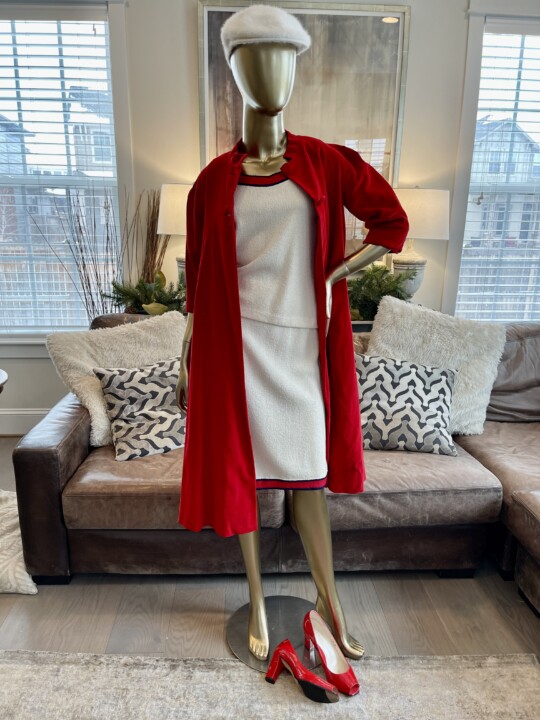 When the weather turns chilly, I can't think of a cozier way to spend a snowy evening than curled up by the fire in a winter-white cardigan sweater and my favorite denim jean. (Or, pair with cut-off denim shorts in warmer weather). A plain white sweater takes on new life with gold buttons or gold lurex trim.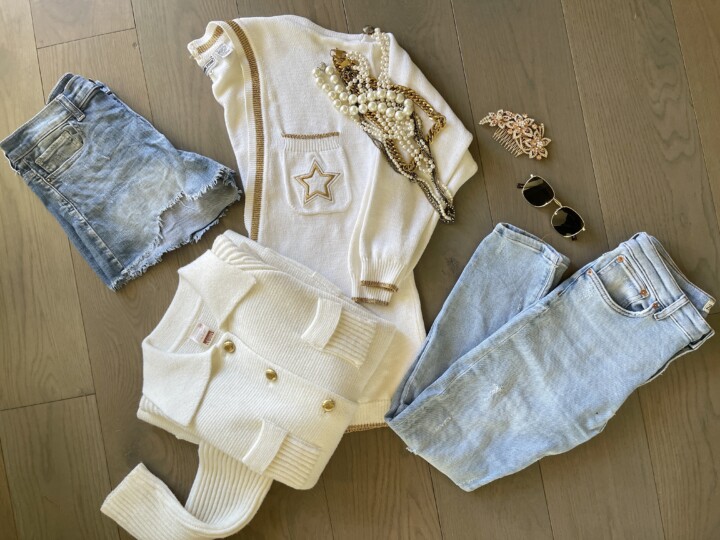 ---
XOXO!
Kristen