"Rope-In" these vintage separates to cement your status as queen of the rodeo! Below are a few of my favorite western pieces, available for purchase, that you can incorporate into your current wardrobe.
A CLASSIC WHITE COTTON TANK TOP never goes out of style! I stock up on these every season at Target. I don't waste my precious dollars on such a simple piece! I'll shop the women's department as well as the men's…I love a Calvin Klein MEN'S ribbed "wife-beater"(in major department stores)or the Target HANES version.
DENIM SHORTS always match well with any western top or jacket.
Every girl needs a generous dose of studs!!!! This is a killer lightweight cotton blazer with shine and sparkle.
This kick-ass suede & studded jacket would work amazing over a silk camisole or THAT white tank, aforementioned.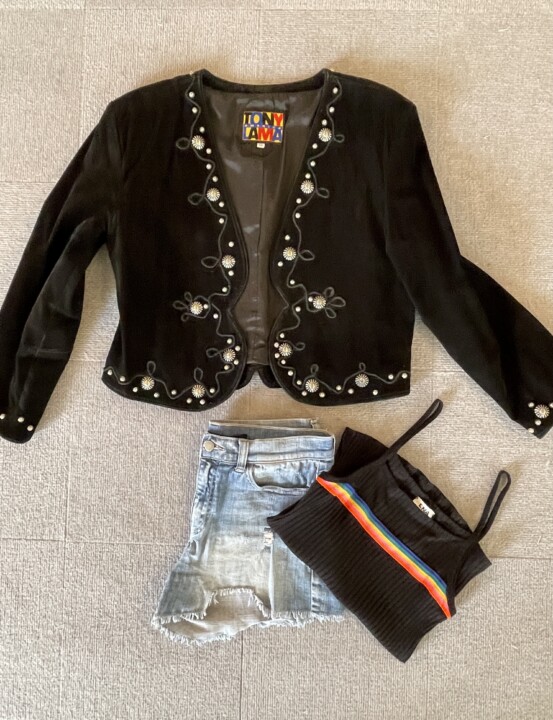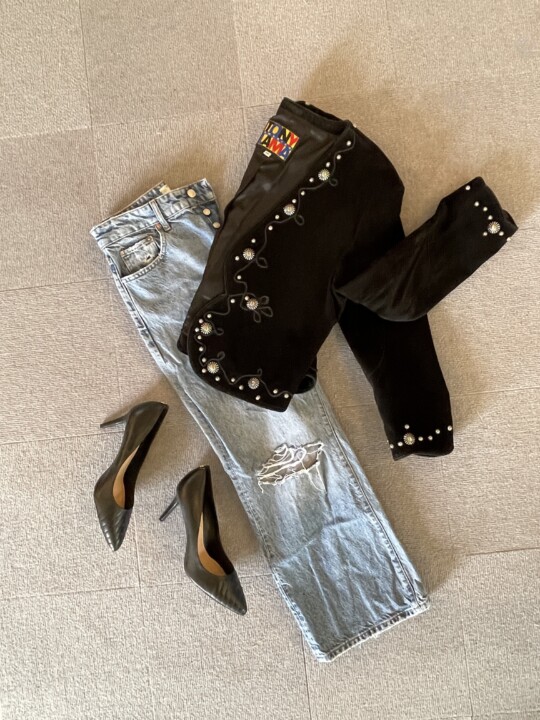 A beautiful Aztec jacket with its bold colors and abstract print looks best paired with a simple denim "bottom".
This long suede skirt with high slit is so supple and lightweight! Add a tank top or graphic tee and pair with sneakers, strappy sandals, or mid-calf leather boots (shown below).
I love wearing a western-style vest (alone with nothing underneath) in the summer months. Make it sexy and feminine with a perfectly tailored leather pant or fitted skinny jean.
My FAVORITE look for this Spring/Summer is a black leather pant and white wife-beater tee. And, you must wear a black bra underneath for more sex appeal! A vintage high-waisted leather trouser (like the one below) looks so modern! A skinny, tight, leather legging (like the one Olivia Newton John wore in GREASE ) would just TOTALLY NOT WORK!!! Although GREASE is still my truly favorite movie of all time- you would just look too slutty! Layer necklaces or add a statement belt, and then pull on ankle boots or stilettos! Ahhhhhhhh- Hot!!!!
Sooooo……Saddle Up Girlfriends! Show off these timeless fresh takes of AMERICANA! And, get ready for a wild ride!!!!