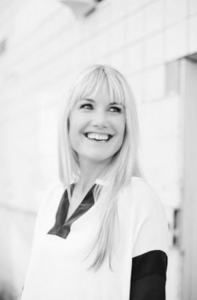 "Style is a way to say who you are without having to speak."-Rachel Zoe
Where I'm From
I was born and raised in St. Louis, Missouri- living in the wonderful suburb of Clayton. I attended Indiana University, where I graduated with a Bachelor of Arts degree in Fashion Merchandising. I enrolled at F.I.T. (Fashion Institute of Technology) in New York City the summer before my senior year in college, wanting to gain additional knowledge in the fields of fashion merchandising and marketing. It was at this time that I completely fell in love with the city – its energy, excitement, and endless opportunities! I made a promise to myself that I would someday return to Manhattan…I did, upon graduation from college.
Whether shopping trends, observing street-style, or manically searching through glossy-paged magazines- fashion has always been an addiction of mine, and a very guilty pleasure! Since a very young age, I have been ever curious and always intrigued by its world.
What I Do
First and foremost, I am a wife and mother of two boys. My husband is my hero and biggest cheerleader. My boys are the lights in my life. We currently live in sunny Denver, Colorado. Before settling down with my family- I lived and worked in New York City, Chicago, and San Francisco. I emersed myself whole-heartedly in the fashion world; working for such companies as Adrienne Vittadini, Banana Republic, Bebe, and Tommy Hilfiger. All of these experiences deeply impacted my sense of self and style.  I am currently co-creator of Funny Face Vintage, an elite collection of vintage clothing and accessories for sale at Pop-Up shops in and around Denver.
Growing up I was a painfully shy and quiet child- an introvert- and battled with these "labels" throughout my life. Unable to express my feelings and fearful of being judged and criticized, I punished myself (sometimes in harmful ways).  I was confronted with some very personal challenges: living with an alcoholic parent as a young child; struggling with body image issues and dangerously low self esteem as a teenager; and coping with anxiety, depression, alcoholism, and drug addiction as an adult. But amongst these obstacles I have always found my voice through fashion, and I continue to do so. That is why I started blogging. It has changed my life and given me an amazing outlet for self-expression. I have an obsession with fashion, a passion for fitness, and an infatuation for all that is beautiful in life. I love sharing this passion with other people, and I am excited to obsess about all of my favorite things with you!
Why I Blog 
Fashion is my way to connect with the world and to express myself. As Diane von Furstenberg stated, "Finding my own style was about accepting and liking myself". There are both angels and demons amongst me, but I try to lose myself in life's beauty- in its angelic and divine qualities. I was a recovering alcoholic for 5 years but have currently introduced alcohol back into my life.  Drinking in moderation will always be a daily struggle for me, but I try to live life one day at a time.  I am on a journey of seeking the truth, falling in love with life's subtle beauty, and trusting the struggle!  Everyday I try not to fade into darkness, instead I choose (more often than not) to look toward the light. Fashion is my inspiration!!! So please join me on my journey and discoveries. Keep Watching. Keep Seeking. Keep Believing. Lead with your heart instead of your head.  And, view the world with eyes wide open. What you see just might inspire you!