A dear fashionista friend of mine (I'll call her AF), who knows all things "vintage", introduced me to John Fluevog Shoes. She was wearing a cool-ass pair this past week that immediately caught my attention.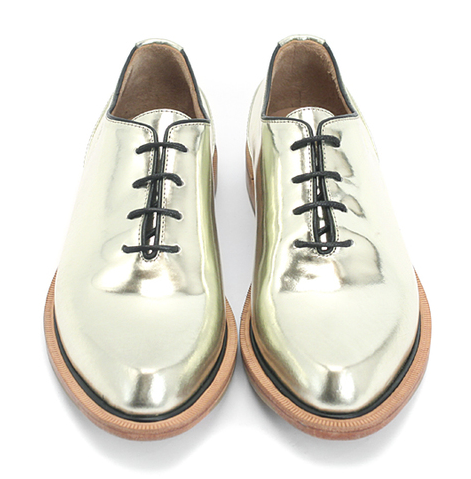 Mariella | $355.00 now $199.00
John Fleuvog opened his first shoe store in Vancouver in 1970. And now he owns stores world-wide, with eleven U.S. stores currently. I'm lucky enough to have one right here in Denver, downtown on Larimer Street.
John Fluevog's shoes (or "Vogs" as devotees like to call them) are innovative and artisitic. The stores carry an eclectic catalog of styles for both men and women. I love wearing a shoe that is an attention-grabber and demands compliments!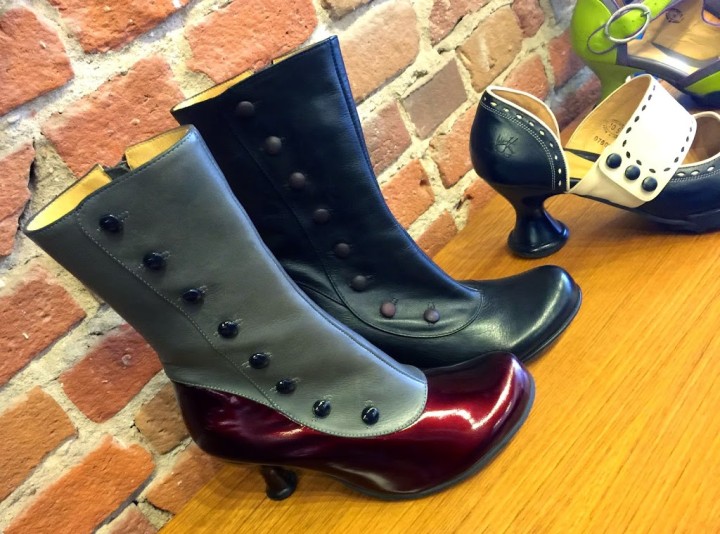 Libby Smith | $359.00 now $259.00
I was going to buy this shoe, but sadly my size was taken.


Here are some more of my favorites!



In the 1990's you could find Vogs from moshpits to dancefloors. They were big in the Seattle grunge scene and Madonna rocked a pair of the boots in her film "Truth or Dare". John produced his landmark shoe, the Angel Sole, where his now-famous message is engraved on the sole: Resists alkali, water, acid, fatigue, and SATAN.

The soles of his shoes are all unique. Love!!!



More "traditionally made untraditional shoes" from John Fluevog.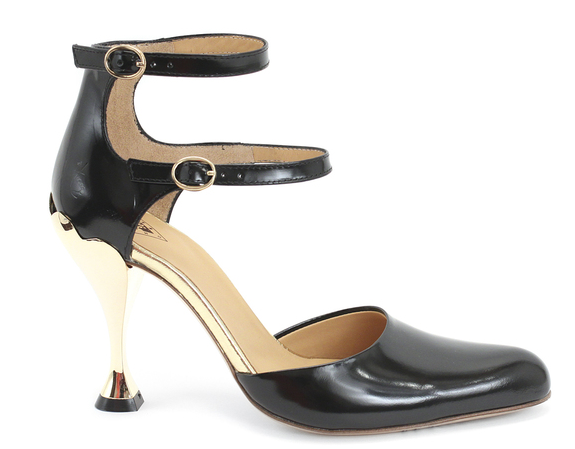 Wanda | $355.00 now $199.00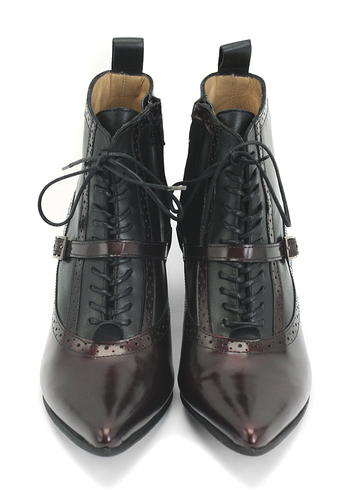 Bronte | $379.00 now $289.00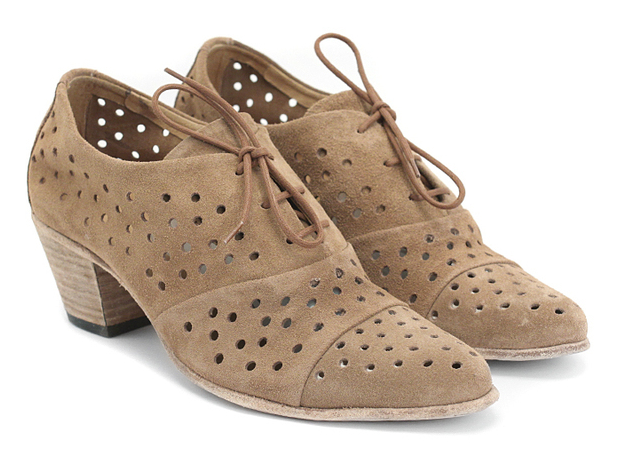 Audrey | $299.00 now $129.00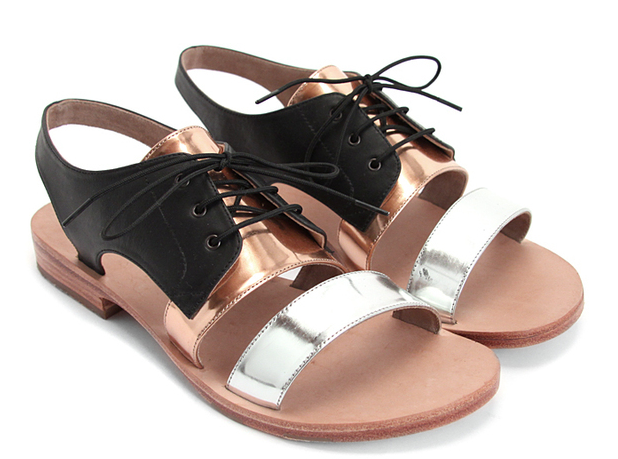 Loire | $225.00 now $99.00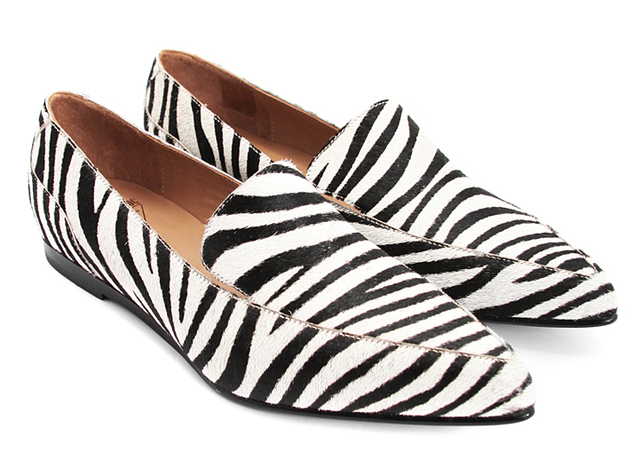 Impel | $275.00 now $119.00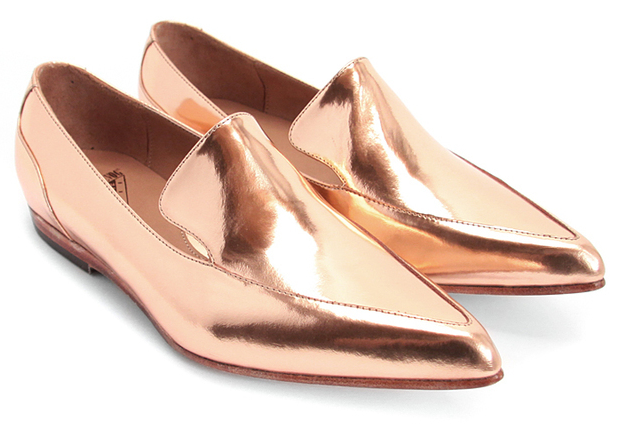 Impel | $275.00 now $119.00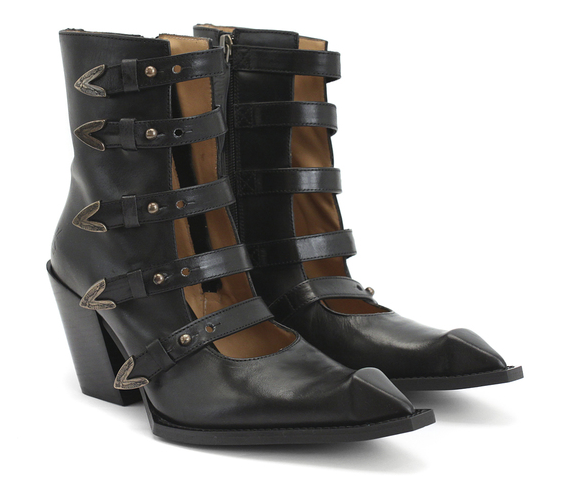 Rococo Taco | $475.00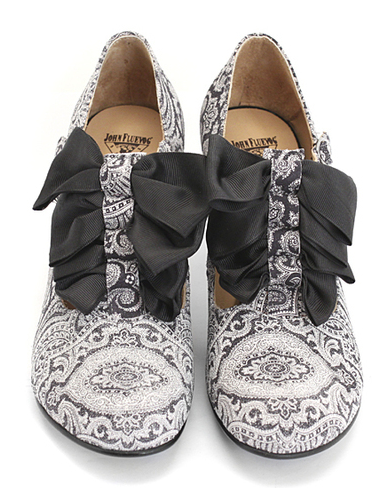 Cara Vaggio | $299.00
BondGirl | $385.00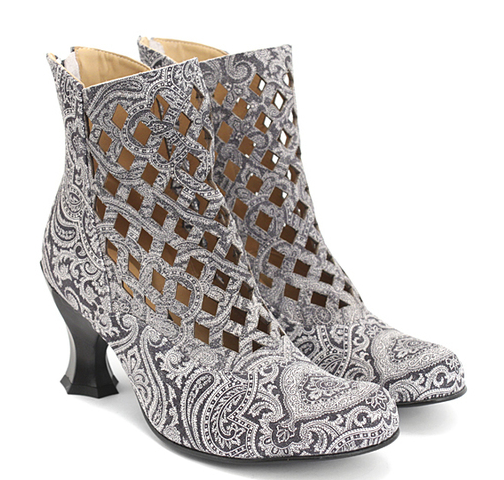 Murillo | $369.00