Ok! This is going to sound so cliche, but I have an immense passion for fashion! I have always viewed fashion as art and as an extended expression of oneself. Fashion is the canvas for one's creativity and imagination, and I love that you can sense who a person is through their wardrobe choices. Fashion can be whimsical, fantastical, groovy, quirky, seductive, sensual, mystical, bold, audacious, graceful, elegant. The list goes on and on! And I want to bring my love of fashion direct to your door!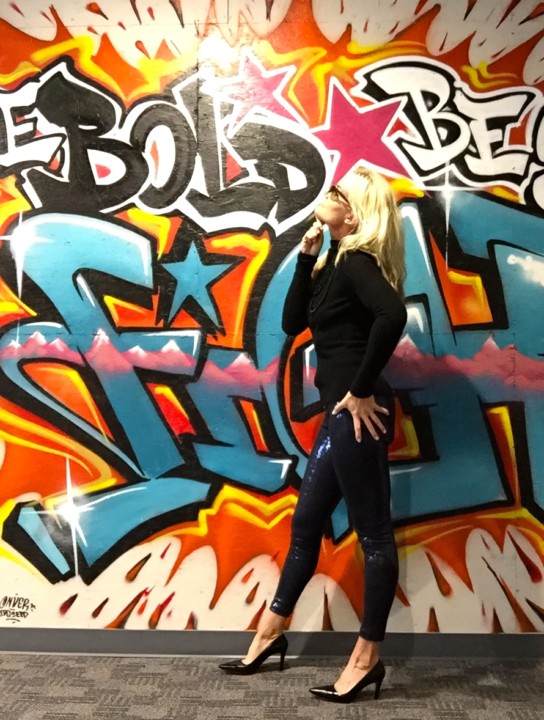 . . .
Most of my life I have taken "the back seat". Only participated in events that came easy to me or had fallen in my lap. Fearful of the unknown and frightened of my own shadow. But with age, has come wisdom. With time, has come confidence.
I recently went on a hiking trip with my husband in the Swiss Alps and had many minute opportunities to walk with my thoughts. In this silence and peace, with the help of God's beauty as my backdrop, I started to take a look at my life. Was I living as fully as I could, where I was, RIGHT now? Or, was I just waiting until someone recognized my true talent – my gift I was supposed to give to the world? Because then, and only then, would I REALLY give it my all! I had many dreams and fantasies swirling around in my head of successful positions I would hold SOMEDAY: editor of a world-class fashion magazine; famous stylist to the stars; muse for Tom Ford or Alexander McQueen; CEO of Barney's New York…But they were just dreams, and these dreams got squashed as reality and self-doubt set in. Instead of beating myself up about not meeting these high fantastical expectations of mine (which is what I always did in the past), I am coming to the conclusion that my personality just might not fit these roles I romanticized about. Maybe I could participate in the fashion world in a quieter way?
I believe we as humans, living and working together on this planet, are all part of a team or a cast in a play. I admit, I prefer a supporting role rather than a starring role. And I have come to realize that life is not so much about the greatness of the role we're given or striving toward, but about the heart at which we play it. We are each gifted with talents. Many of them very similar to others', but unique in the way we act on them and use them. I am trying to open more of my heart and mind to discover my true potential. I need only dare to dream, but dream practically.
It is so easy to fall into self-pity and self-doubt; thinking we have no purpose, fearing we will go nowhere, and dreading others' expectations of us! Maybe there is a bigger picture than the one we see? Our own personal vision is limited but, again, sometimes divinely so. I try to live my life one day at a time. Sometimes we are able to see all that we need to see, just for today. I am now beginning to understand how each day fills in a shade more of the bigger picture of our lives. I truly believe more will be revealed to us, if we're patient and open. We need to trust the divine plan!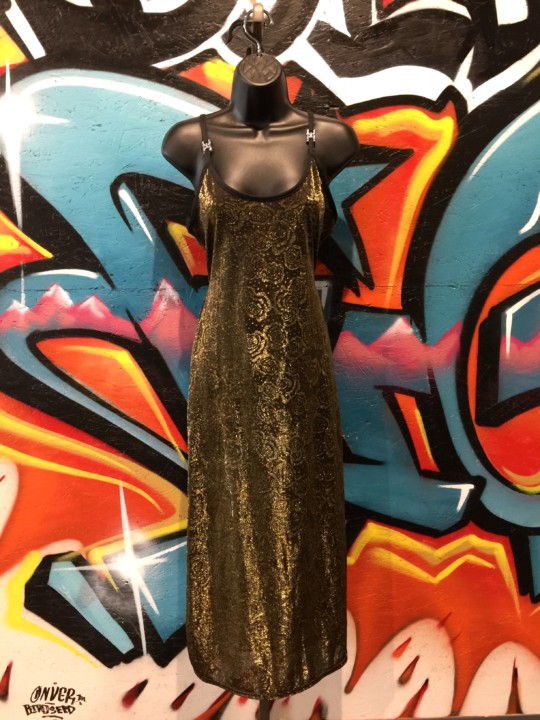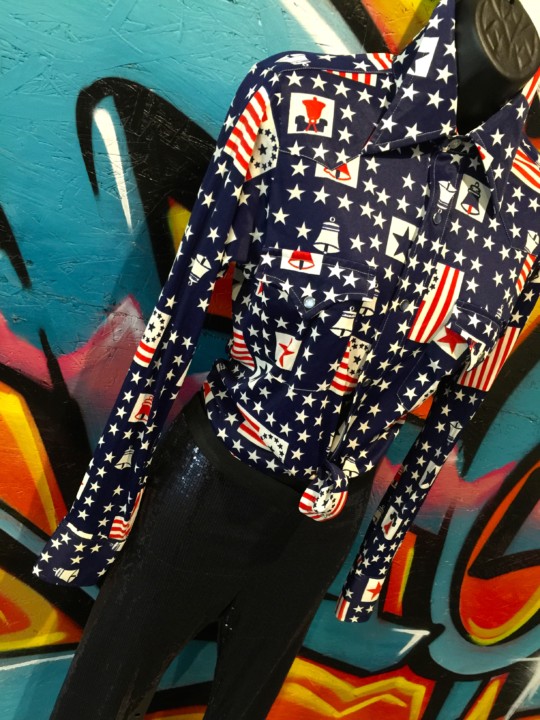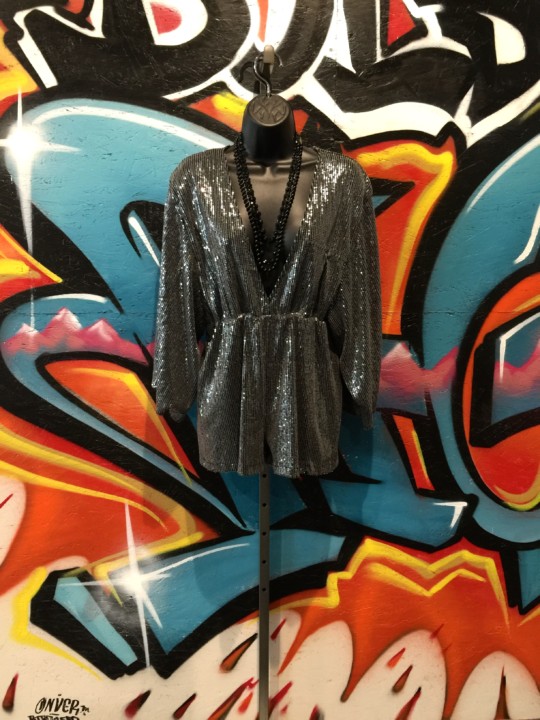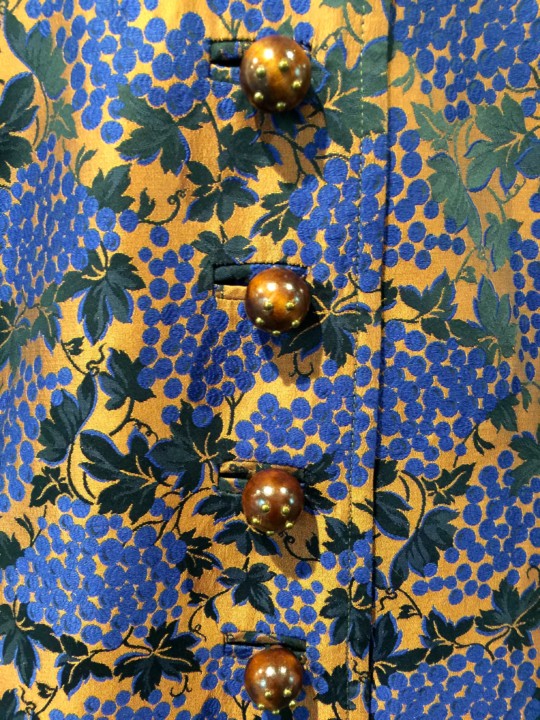 So how does all of this relate to fashion? Well…..let me explain.
At the end of our hiking trip (a quick shout-out to Chamonix Hard Cross for all of the grueling, divinely gorgeous, thought-provoking hours on the trails) my husband and I took a quick detour through London. He fit some business meetings in; and, I did what I do best- shopping vintage, studying street style, and observing trends through copious amounts of people-watching. At the end of the day, right next door to where I was supposed to meet Jason, I just happened to stumble into a tiny storefront where an adorable girl was setting up a vintage pop-up shop. It was her opening day and she was still getting set up: prepping clothes, decorating windows, fine-tuning her merchandise. I was her first customer and fell in love immediately with every piece displayed! Her pop-up was EXACTLY the way I would dream mine to be! All I can say is that I left her shop (with my adrenalin spiked, my bank account plummeting, and maybe a little "girl-crush" brewing) full of inspiration! I felt an excitement and energy I hadn't felt in years! And I returned home with a renewed sense of purpose and enthusiasm. I believe certain people are divinely placed in our life for a reason. I had a rough previous three days, doubting my sobriety and my purpose in life- praying for answers and hope. And then Lime Green Bow girl appeared!
. . .
I must admit! I like pretty things! I don't think this makes me shallow, egocentric, or vain! I think it empowers me, makes me stand a little taller, and allows my self-expression to be heard when my voice remains quiet.
One of my idols is Diana Vreeland. She was an infamous and highly-successful editor at both Harper's Bazaar and Vogue many years ago. After I read Diana's biography "Empress of Fashion", I couldn't help but completely empathize with her childhood imagination. Like myself, her diaries were filled with daydreams of ESCAPE. She was a sensitive and imaginative child, and she had a deep desire to escape the mundane reality of life by transporting herself over and over again to a fantasy parallel universe. I found myself participating in this behavior, also. Even today, whether it be immersing myself in books and getting lost in the fictional character's story; or becoming mesmerized by the clothes parading through the pages of my glossy fashion magazines- I, too, crave escapism! I can make myself feel less miserable by gazing at beautiful things to the point of euphoria.
And it's okay to like beautiful things! My insecurity and pain around my revulsion with myself growing up, induced a lifelong obsession with external appearances. I had, and still have, a deep need to wave my wand and transform the misfits and flawed into the mesmerizingly beautiful!
As an extremely vulnerable person, I am allowed to feel safe in this world by the power of my imagination. And my imagination runs wild with images of girls and women in pretty, bold, and playful clothes. At a young age, I started realizing that my mood became uplifted and my self confidence skyrocketed when I was wearing a super groovy outfit! And I thought, "If I can change the way YOU see me (through the clothes on my back), then I can change the way I feel about myself. I can prove that I am in control of my life! I am not a victim! I am a strong, powerful, unstoppable woman!"
Everyone has to "show up" daily for life, and everybody makes an "appearance" everyday. Why not become the heroine of your own life and rock your world in glitter, sparkle, and sequins! Take a walk on the wild side! Make a statement! The world is your runway!
I want every woman I know to be a fashion heroine. This is a woman distinguished by strength, empowerment, confidence, and grace! She can embody a high fashion vixen or a high street renegade. She owns her shit and is not afraid to be vulnerable. This femme fatale is attractive in her seductiveness and mysteriousness. She carries herself with confidence, yet humbleness.
I love how clothing can magically transform you into a wide array of characters. The ability to be authentic and real, while also accentuating your personality through theatrical and artistic fashion, is powerful and mesmerizing.
I study designers. I obsess about fashion editors and stylists. I am addicted to street style and the buzz of the big city! Fashion is stimulated by cultures from all over the world. Big cities- such as Manhattan, San Francisco, Los Angeles, London, Paris, and Milan have the most eclectic group of people. These cities are chaotic and creative, fierce and fearless!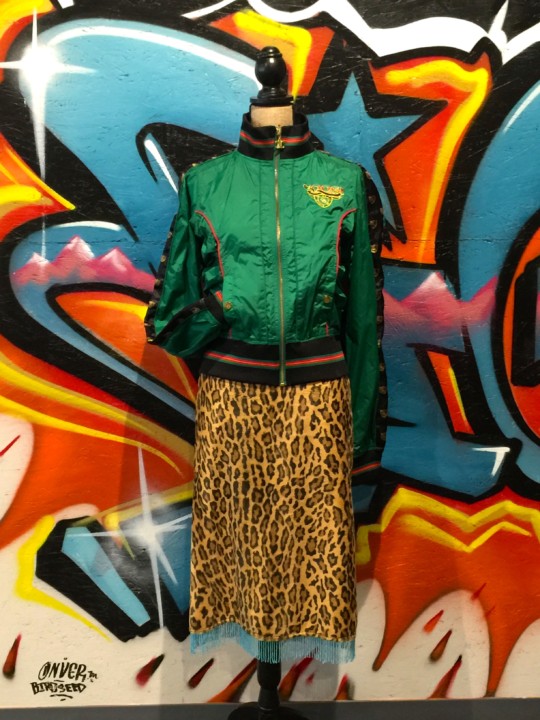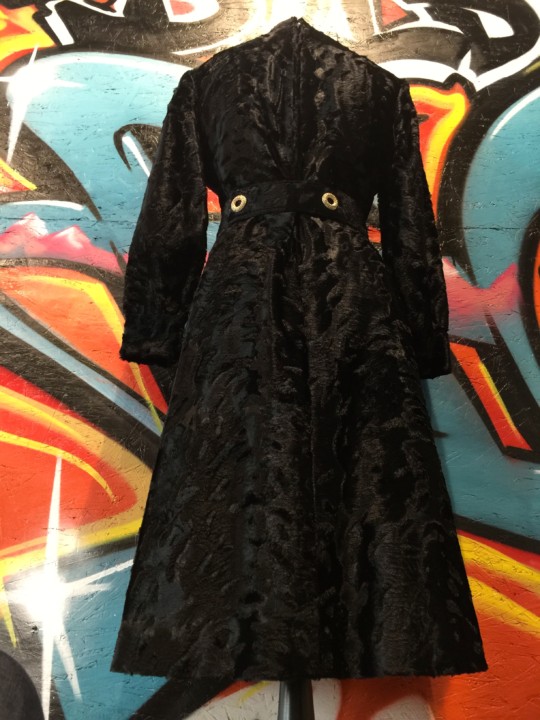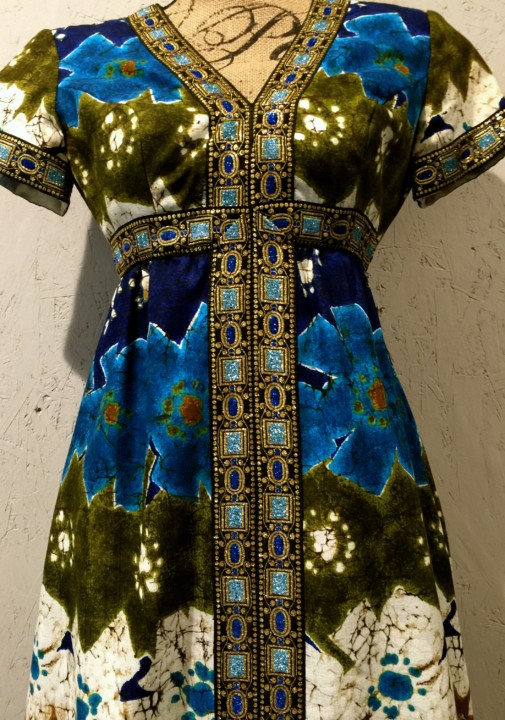 I want women to wear clothes that successfully convey their energy, sexuality, and independent style. I always look for merchandise that will be immediately covetable by other women. And I only buy pieces that are vintage or "vintage-inspired". Vintage clothing have stories to tell. Whether they have been at luxurious dinner parties or grungy underground nightclubs, they have walked in many different shoes and lived very memorable lives. They are reborn in your hands and in your closets!
My vintage collection is composed of designer labels and unique one-of-a-kind pieces. I have a keen and discerning eye for only the most stylish, extraordinary, and head-turning garments. I come from an abundant background of fashion, retail, and merchandising experience. And my past positions have been rooted in such cities as Manhattan, San Francisco, and Chicago. I put great thought, effort, care, love, and passion into every piece I hunt down! And it is indeed the thrill of the hunt! I am extremely picky and only purchase pieces that I would wear myself.
Clothing should be expressive and enhance one's femininity and inner beauty. I love outfits that have juxtaposition….mixing high street with luxury brands; pairing high price points with low; combining a cocktail dress with a leather moto jacket and sneakers. Pulling from decades past, I like fashion that is provocative, sexy, and playful yet also has a rock 'n roll rebellious vibe. 50's Pin Up, 60's Psychedelia, 60's Mod, 70's Hippy Chic, 70's Geek Chic, 70's Bohemian, 80's Punk Rock, 80's Glam Rock, 90's Grunge. I want to bring all of these eras to you! I want fashion to alter your mood and free your mind!
I am insanely obsessed with the fashion world and proudly passionate about its creativity, artistry, and craftsmanship! I want to incorporate my love for beautiful things into every woman's wardrobe. So listen up all of you ladies, lasses, and feminine bad-asses! I want to dress you! You will be remembered, if not for your actions, than certainly for your outfits. You can be bold in your retro prints, daring in your sequin backless dresses, and unrivaled in your rock-star leather skinnies! There is power and poetry behind the pretty!
I will be posting vintage product for sale and delivery on my blog in the coming months. Stay Tuned….
In the meantime, follow me on my personal Instagram account @livingabeautifullife. Also, follow me and my business partner Audrey on our joint Instagram account @funny_face_vintage.
XOXO-