I am loving long white relaxed button downs for Spring!  Anthropologie (click here) currently carries many options.  This season you can add an updated twist to this otherwise classic conservative style.  Adorable worn as a dress, pair with suede/leather open-toed booties or espadrilles.  And, make sure your bare legs are glistening with a bronze tinted scented oil and your nails are painted with the newest, freshest colors (See my next post for details).  The picture below doesn't do this dress justice- with wrinkles removed and crisply pressed- this is a killer silhouette!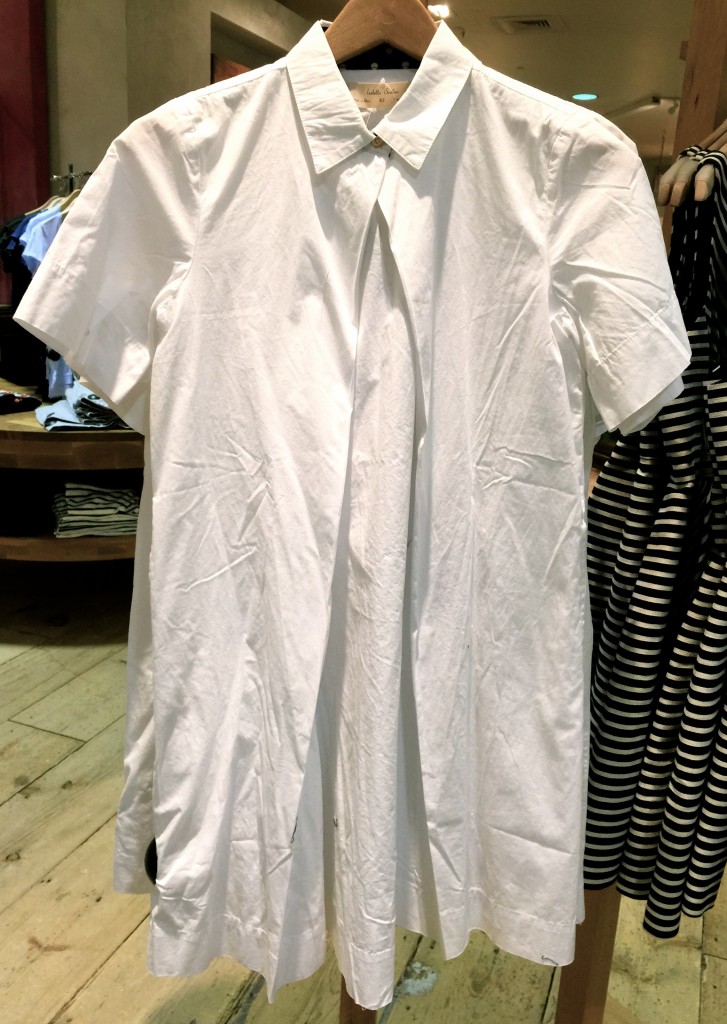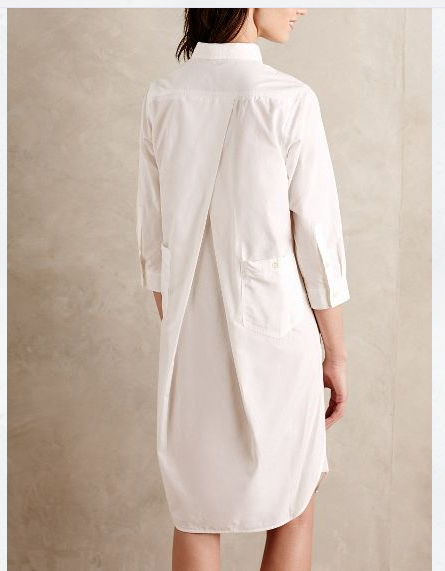 I would wear the below silhouette with a flare or skinny jean and throw a loose open cardigan or cropped leather jacket over it.  I love the long hem in back!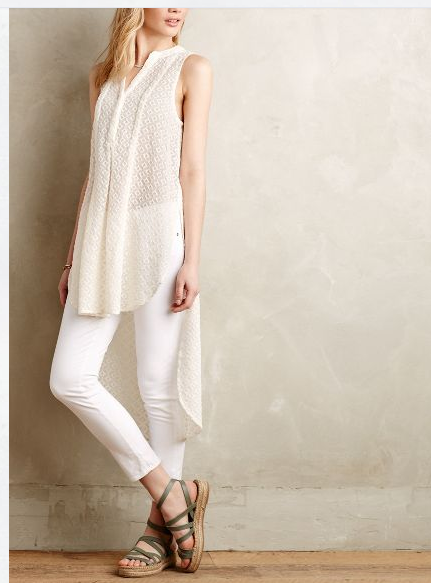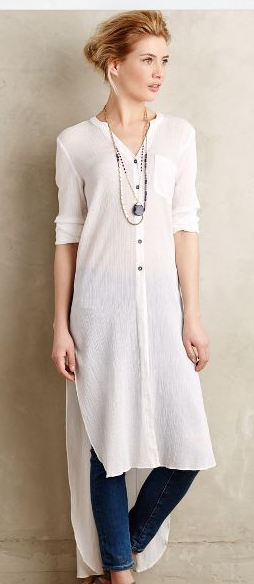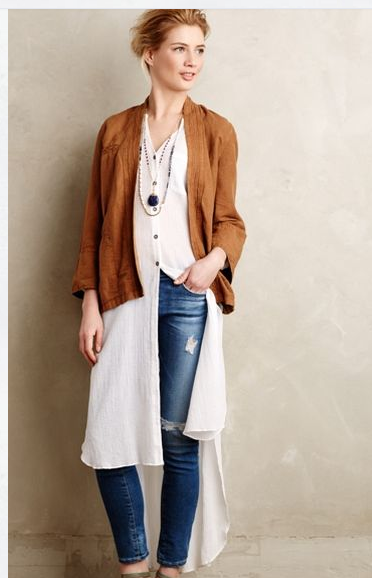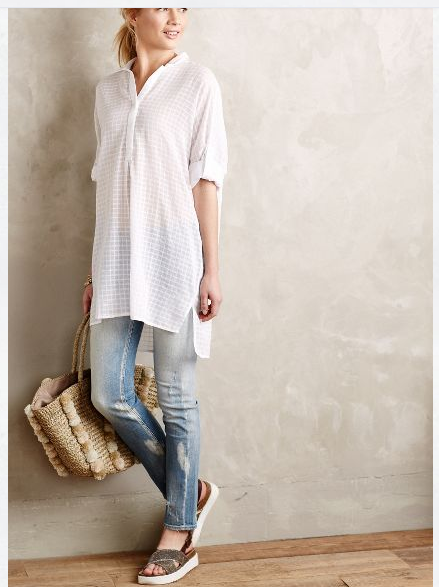 This is a cool- oversized short sleeve!  Great worn with the chinos below!